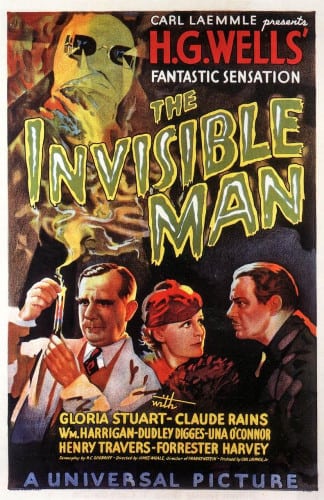 As it's reported that A Wrinkle in Time star Storm Reid has joined Elisabeth Moss in writer/director Leigh Whannell and Blumhouse's new take on the H. G. Wells novel The Invisible Man, immortalised in the wonderful comedy horror film of the same title from 1933, 'Deadline' has also released a synopsis.
The film follows Cecilia (Moss), who receives the news of her abusive ex-boyfriend's suicide. She begins to re-build her life for the better. However, her sense of reality is put into question when she begins to suspect her deceased lover is not actually dead. Reid will play the character of Sydney. With her mother gone, she's picked up the maternal slack and is very capable and mature for her age. She's an outgoing lover of fashion who aspires to see the world, and she initially likes having Cecilia around as a role model, but grows mistrustful of her when strange things begin to happen around the house."
Well, it's certainly very different from the original story, but so far I like it. Blumhouse tells us that this film will be "character driven and scary", which means that it won't be another big Marvel-style effects-driven action movie – and the ones that follow probably won't be either. They'll be – proper horror films. It seems that putting this struggling franchise in the hands of Blumhouse really was a wise move.