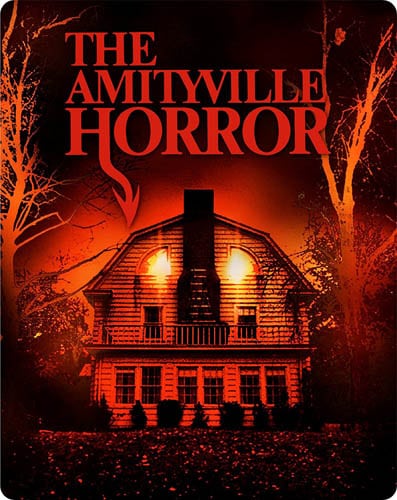 We've had countless official and not-quite-official Amityville Horror films released over the years, but the next one, entitled Amityville 1974,  is going to to be a prequel to the original 1978 film. 'Deadline' tells us that:
"The focus shifts back to the traumatic murders that reputedly set the supernatural stage for the nation's most notorious haunted-house legend. In November 1974, Ronald DeFeo Jr. shot all six members of his family in a spree killing that took on even more horrific hues a year later when a family bought the notorious property and lived in it for 28 days – a four-week window that became the core story of the Anson novel and its three big-screen adaptations."
Says director and screenwriter Casey La Scala:
"This is a story that takes its jumping-off point from the true facts surrounding the DeFeo tragedy, but also focuses on the human drama that took place inside a family as they were relentlessly stalked by a terrifying evil."
Of course back in 1982 we had Amityville 2: The Possession which also dealt with the DeFeo murders, and which La Scala has neglected to mention. I wonder how this new version will stack up? I'm no Amityville expert, but supposedly the earlier film, which changed people's names, contained much in the way of inaccuracies based on what we know of the events.
Amityville 1974 begins shooting in a few weeks.