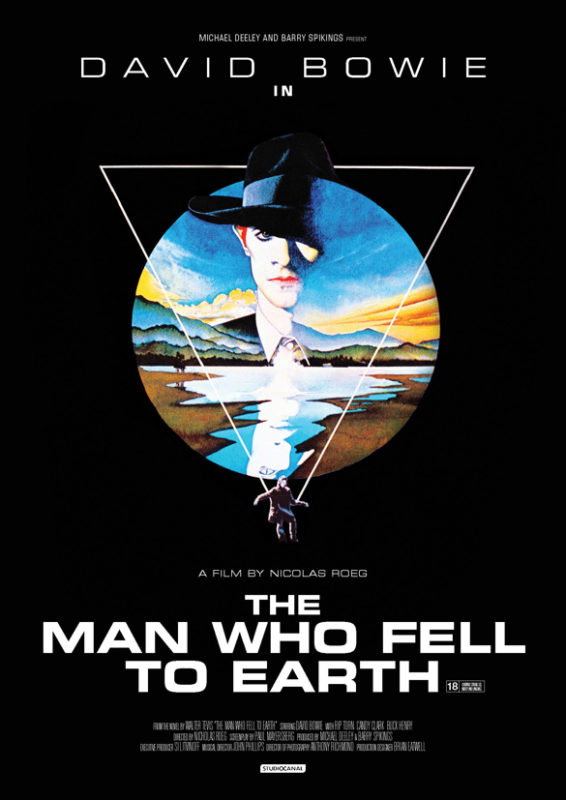 Yep, it's the second 'forthcoming TV series based on a movie' post this evening. This one's an adaptation of one of my favourite sci-fi films of all time. Nicolas Roeg's 1976 weird but poignant puzzler starring David Bowie totally fascinated me as a younger teenager [it wasn't because of all the sex, honest] and still manages to do so. And now the news arrives that Alex Kurtzman, who surely has his hands full overseeing various Star Trek shows and this Universal Dark Universe thing, has been developing a Man Who Fell To Earth series alongside Star Trek: Discovery's Jenny Lumet, and they'll co-write the episodes with Kurtzman directing. The aim is to start shooting it once Discovery's third season is complete.
Rather than remaking the cult favourite, he seems to be planning more of a sequel. Lumet describes it as "the next moment in the timeline".
And as for Kurtzman:
"It's a new alien, a new character, a whole new situation, but it definitely holds true to the spirit of what Tevis was doing in the novel. It also allows us to really explore where we are at this insane intersection between our humanity and our technology, and they seem to be merging more and more these days. All the great sci-fi ends up predicting the future, if you look at all the things that really lasted, and Walter Tevis did that."
This isn't actually the first time people tried to get a TV series based on this property off the ground. They first attempted it in 1987, but response to the pilot movie wasn't good so they didn't commission the series.