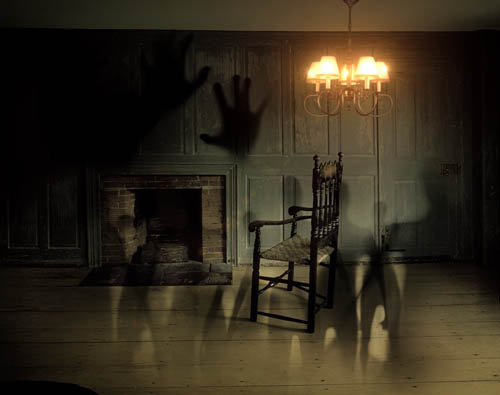 UK is full of haunted places, and considering the love of the country for football, it's quite natural that the sport is also affected by paranormal occurrences every now and then. Whether it is the Gypsy ghost responsible for Gills' hard times on the football field or the Anne Boleyn appearances at the Upton Park, boosting West Ham games, there are many spooky spirits that are connected to the sport in England.
So, no matter how much due diligence you put into your football bets, learn how do odds work, study team forms, refer to every single statistic, if the game is haunted by one of these ghosts, the result might or might not just go as you had expected! Let's acquaint you with top 4 such UK football related ghosts that you should know about.
Highbury's horse neighs and footsteps in the dark
Highbury, the old home of Arsenal was haunted by two ghosts, one that of a horse which had died at the time of North Bank's construction, and another of Herbert Chapman, the legendary gaffer. While the former could be heard neighing at the games, Herbert's footsteps could be heard in the dark, pacing through the corridors. Resonance FM had conducted an Ouija board session at the ground, which now actually has flats on it, and claim that they were able to contact many dead fans.
Gypsy ghost at Gillingham
Gillingham's, Priestfield Stadium is known to be haunted by an unknown presence since the 1940s, after the car of a club's employee ran over and killed a gypsy girl. The matters got so worse that a priest had to be called to exorcise the demon back in 1992. Quite interestingly, the club witnessed three straight home wins after that. The Gillingham fans continue to blame the paranormal for the clubs' bad days on the field.
Anne Boleyn's presence at West Ham games
Anne Boleyn was the second wife of King Henry VIII and was executed in May 1536, a few days prior to her husband's marriage to Jane Seymour. Her ghost still haunts one of the U.K.'s most magnificent buildings – Blickling Hall, in Norfolk. People see an apparition of a headless ghost on every anniversary of her execution. Her ghost also used to be seen at West Ham games during the 1970s, and whenever she was spotted, the football team was guaranteed to win the following day. The Boleyn ground was named after her only, as she used to live close to the ground.
Ghost of John Thomson
Counted amongst the saddest tales of the Celtic football club, their goalkeeper John Thomson accidentally collided with Sam English, the Rangers forward in a football match at Celtic Park, in 1931, and passed away that evening. The incredibly agile, 5'9" goalkeeper's memory and ghost still lives on through a haunting song that goes like, "Between your posts/There stands a ghost/ Johnny Thomson is his name."