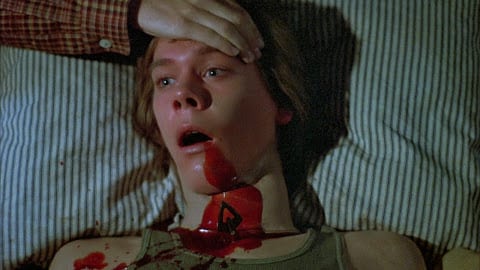 We don't normally bother ourselves with posting about legal stuff on HCF, but I've been following this Friday The 13th business for some time, and will continue to do so, because like I'm sure many others, I just want it to be resolved so we can see Jason Voorhees back slashing on the screen again. Most probably know that no Friday The 13th films [and indeed anything else] can get made at the moment because of a legal war being fought between the original film's screenwriter/main screenwriter [it depends on whose side you take] Victor Miller and producer Sean S. Cunningham over the U.S. rights to the series. Miller claims that he wrote the entire script to the first film except for the motorcycle cop scene, and therefore ought to take ownership of it now that more than 35 years have passed since its release. But Cunningham reckons that Miller is hugely exaggerating his contribution, and therefore should remain the owner of the series.
Not that long ago, it came to court and it ruled in favour of Miller, who then held the copyright to everything except the cop scene. What made this rather confusing is that Miller is legally able to make a sequel to Friday The 13th, but he only has the rights to follow up on what was in that original film, and therefore may not actually be able to have the adult slasher Jason in his film, while the result can only be distributed in the United States. Soon after that Cunningham filed a notice of appeal against Miller having ownership to the first film's script, but then withdrew it because some kind of deal was being made. Then it was reported that former basketball star and now producer LeBron James was in talks to produce a reboot of the 1980 original, and us fans began to get rather excited. However, the deal then fell apart for some reason, and Cunningham then reinstated his appeal, his main argument continuing to be that Miller wrote the screenplay as a "work-for-hire," and therefore never should've been able to gain rights to the screenplay in the first place.
Anyway, a few days ago copyright lawyer/Friday the 13th Part III star Larry Zerner provided us with the latest update on the legal mess, suggesting that there actually is light at the end of the tunnel. He tweeted:
"The 2nd Circuit Court of Appeals has proposed oral arguments for the week of February 10th, 2020. This means there will probably be a decision by June 2020."
Of course there will still be a whole lot to be worked through before Jason can come back, but it will be a start…..