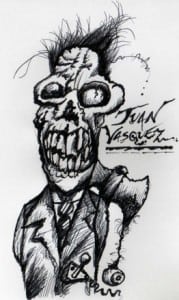 2019 has been and gone, and with it, a vast array of films. Some exceeded expectations, some were crushing disappointments, but here are my personal favourites of the year just gone, and some I'm sure you will think are a controversial choice, but don't worry, I'm not off my meds just yet. So without further a do…
30. Last Christmas
Almost sickening levels of schmaltz head up a cheesy Christmas film, that's as predictable as the tides, but wholesome and full of love. A great addition to the roster of annual holiday season movies.
29. Charlie's Angels
Entertaining action, with a brilliant cast, including the flamboyant, scene stealing Patrick Stewart, who looks like he hasn't had that much fun in a long, long time. Kristen Stewart is a revelation in an action role, really going for it here. Great fun.
28. Shazam
If I was 10 years old, this would be the best film i had ever seen. Full of wish fulfilment, witty lines and exciting action set pieces. However, as a 35 year old, it was entertaining, but misses the mark a little with a dull villain.
27. Child's Play
A very fun new spin on the classic series, which sort of runs out of steam as it heads towards its crescendo. A great cast heads up the darkly comic slasher, including Mark Hamil and Aubrey Plaza.
26. Kobiety Mafii 2
Second part of the female fronted Polish crime saga. This time it ups the ante in pretty much every way, with very over dramatic effect. It bordered soap opera at times, but it was gripping, violent and funny.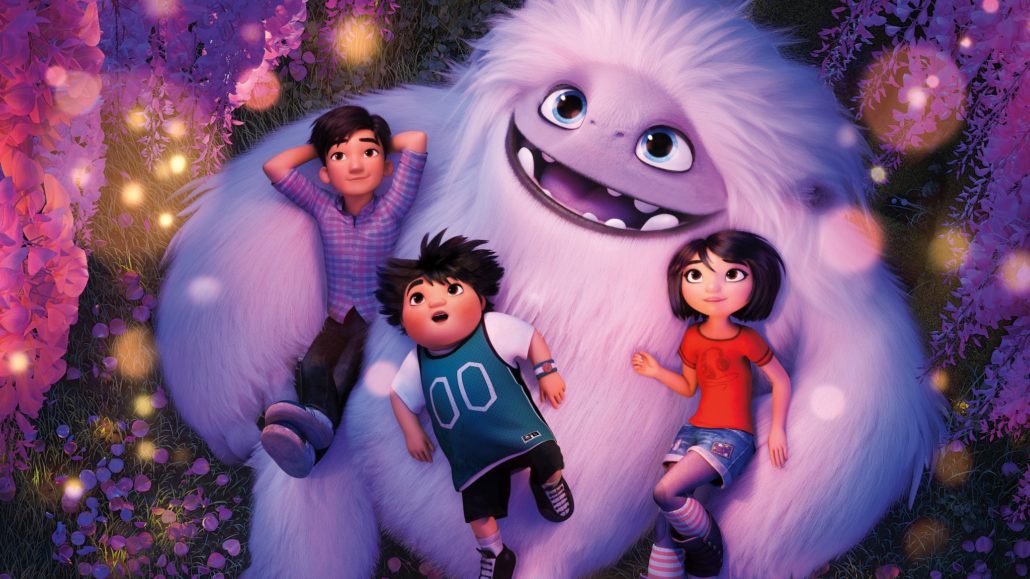 25. Abominable
Gorgeous animation from DreamWorks of all places, with a story full of heart, and some of the most breathtaking scenery in any animated film. At times it does feel like a generic kids film, but there's enough to separate it from their usual garbage like Shrek and How To Train Your Dragon.
24. Triple Frontier
Gripping men on a mission action movie with a superb cast, including Ben Afflek and Oscar Isaac, set in drug war ravaged central America, which soon descends into a survival movie.
23. Eli
Ham fisted horror featuring creepy ghost kids, heavy handed foreshadowing, and a morally ambiguous, if rather satisfying ending made this one of Netflix's standout horrors this year.
22. Angel Has Fallen
Gerard Butler's third *insert code word here* Has Fallen film was the most entertaining yet. It was pretty much standard action fare until a massive tonal shift followed by a fantastic third act elevated this above the usual banal action crap.
21. Dora The Explorer
Yep. You read it right. In a year which saw a new Star Wars, Spiderman and Toy Story, even I wouldn't have expected this to be in a best of the year chart, and the latter to be nowhere in sight. It was funny, self aware and very entertaining.
20. Rocketman
If Bohemian Rhapsody was a musical, you'd have basically ended up with Rocketman. A strong performance by Taron Edgerton and some cracking musical numbers elevated what would have been an otherwise very unrelatable film.
19. Knives Out
Ridiculously fun whodunnit, which has a fantastic first act, with the ensemble cast outshining each other with every scene they're in. The quick and witty dialogue is accompanied by great all round chemistry driving the film, however it does feel like it runs out of steam in its middle part, but thankfully it picks up the ball and runs with it for a superb finale.
18. Ready or Not
A woman's wedding night turns into a nightmare, as the family she's marrying into have a tradition they have to follow when each member ties the knot. This turns into a deadly game of cat and mouse, which is equally gory as it is funny.
17. Jumanji The Next Level
The gang are -sort of- back together, as Spencer, the lead from the thrilling Welcome to the Jungle, decides to rebuild the games console that transported him and his friends into the dangerous world of Jumanji once more. This goes wrong of course, with amusing, and exciting consequences. Catching up with the great characters from the previous film, as well as meeting some new ones was just as fun in this sequel as it was last time.
16. Annabelle Comes Home
Whilst it doesn't quite hit the highs of Annabelle Creation, it's a great sequel, and damn sight better than the other Conjuring spin off's. A great assortment of ghouls make a terrifically terrifying horror, which is fun and creepy.
15. Glass
The highly anticipated follow up to Unbreakable and Split, funnily enough, seemed to be divisive. Personally I found it to be a wonderful, emotional experience through what is basically a superhero anti-blockbuster. Whilst not quite Shyamalan's best, it's driven by some great performances, especially James McAvoy, who has never been better, a unique directorial style, that often has you feeling like a voyeur.
14. Terminator Dark Fate
A sequel that no one seemed to care about, but turned out pretty good in the end. It may be retreading the same ground the other films have already walked over several times, but its new characters, and surprising turn from the old ones helped elevate this above the other post T2 sequels and is a worthy successor. A great action film in its own right.
13. Once Upon a Time in Hollywood
QT is back once again, with arguably his best work since the 90s. Fronted by the inspired team up of Brad Pitt and Leonardo DiCaprio, this movie of an actor coming to terms with his declining popularity is magnificent in many aspects, with both leads showing why they are probably two of the best actors in the business. This bloated tale of old Hollywood seems to be written for no one but Tarrantino, yet its captivating stories keep you hooked from start to finish.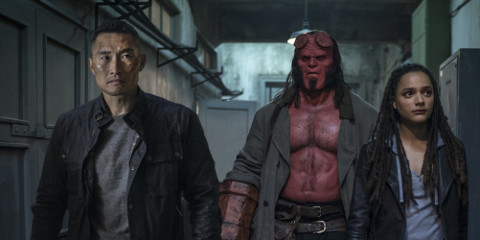 12. Hellboy
Another divisive picture, this time in the form of a comic book movie most people didn't seem to want or care about. Gone are Guillermo del Toro and Ron Perlman, with the franchise starting over with David Harbor taking over the role of big red. A lot of the people that saw this hated it. I clearly saw something different here as I loved it. The vast array of nightmarish creatures, the great characters and lore made for a very entertaining fantasy, which will hopefully pick up a few fans as it hits the small screen.
11. Dragon Ball Super: Broly
This time last year I couldn't have told you a single thing about Dragon Ball, other than the fact it's a Japanese cartoon that's been around for as long as I can remember. Dragon Ball Super: Broly played in cinemas at the beginning of 2019 so I decided to give it a try. What followed was an experience that could only be described as transcendental. By the end of the third act I felt like I had been transported to another realm. One full of bright colours and loud noise. It was insane, and a cinematic experience I had never felt before. I think I get why its been around for so long now.
10. Captain Marvel
Captain Marvel is a delight from beginning to end, with a host of great characters, in particular Talos, who pretty much steals every scene, a cracking mystery, and a very concerning cat. The titular character is one of Marvel's best yet, and couldn't be more suited to lead the next wave of Avengers.
9.The Irishman
The much anticipated reunion of Scorcese, De Niro and Pesci, with Al Pacino yelling along for the ride. A decades spanning gangster saga that entertains and enthrals as much as it shows you how appalling things were. The cast are as on form as ever, yet if there was one gripe throughout, for all the anti aging special effects, you obviously can't CGI the actors mobility. That aside, it's well worth spending the 3 plus hours with it.
8. Fighting With my Family
Florence Pugh has been a revelation this year. Everything shes appeared in has been very, very good, with this wrestling biopic being no exception. A fantastic script and brilliant ensemble lead this heartfelt film, which if you didn't have any interest in the sport prior to watching it, you may at least want to dip your toe in afterwards. Despite having all the hallmarks of the underdog sports films, the brilliant writing elevates this above just being Rocky for wrestling fans.
7. Us
Jordan Peele's follow up to the phenomenal Get Out did not disappoint. Doppelganger horror providing some very creepy moments, full of tension and a gripping story. Although the ending does seem to over explain things, peeking behind the magicians curtain as such, it's a brilliant WTF movie, with some very haunting moments.
6. Alita Battle Angel
Proving you should never judge a book by its cover, Alita defied all expectations. With a story and script as anime/YA as they come (which should be expected considering the source material), its occasionally incredible how bad the dialogue is, however its saving grace is a remarkable cyberpunk world, and some excellent world building, with a superb central performance from Rose Salazar, and some great looking CGI (for the main character at least). One of this years biggest surprises and proof if you didn't need it already to never write anything off until you've seen it.
5. It Chapter 2
The first part was a genuine surprise how good it was, driven by a great group of kids, with endearing stories that brought them together. As adults, it could've gone either way. There's less of a threat as it tends to be the case that no one really cares what happens to grown ups in horror films, yet as with the first film, It has been brilliantly cast and everyone one of the leads does a great job of making you care. Much better than the TV movie, and just as exciting as chapter one.
4. Doctor Sleep
Talk about a thankless task. Mike Flanagan had the job of making a sequel to not only one of the greatest horror films ever made, but one of the greatest films ever made regardless of genre, so it was likely knives were out for this before it even hit the screens. Fortunately, it went above and beyond expectations, and we got one of the years best horror movies. Ewan McGregor is excellent as an older Danny Torrance, running away from the literal demons of his past, and Mike Flanagan puts his own stamp on the sequel. There are a few scenes that throw back to the original, and in the hands of someone else, it quite easily have turned into a poor imitation, but luckily the director steers clear of aping Kubric. A thrilling, gripping horror that is every bit a worthy follow up to the best.
3. Joker
Did we need a stand alone movie about Batman's mysterious arch nemesis? Normally as a batfan, I would argue that we didn't. The Joker, given that he's a homicidal psychopath pure and simple, should not need a sympathetic origin story. That being said, Joaquin Phoenix starring in a film by Todd Phillips should be enough to pique anyone's interest, and the fact it's a Joker movie, I was on board. Phoenix is exceptional as Arthur Fleck, a man let down time and time again by a failing social care system in a country where the rich keep getting richer and the poor get treated like a disease. As Arthur's treatment for his illnesses gets revoked by further government cuts, his mental health gets worse and despite him feeling liberated by this, he clearly isn't well, and this sets off a chain of events that leads to the genesis of one of popular cultures most iconic characters. A brilliant film on many levels, and the best thing DC/Warner Brothers have made since Nolan's Dark Knight series.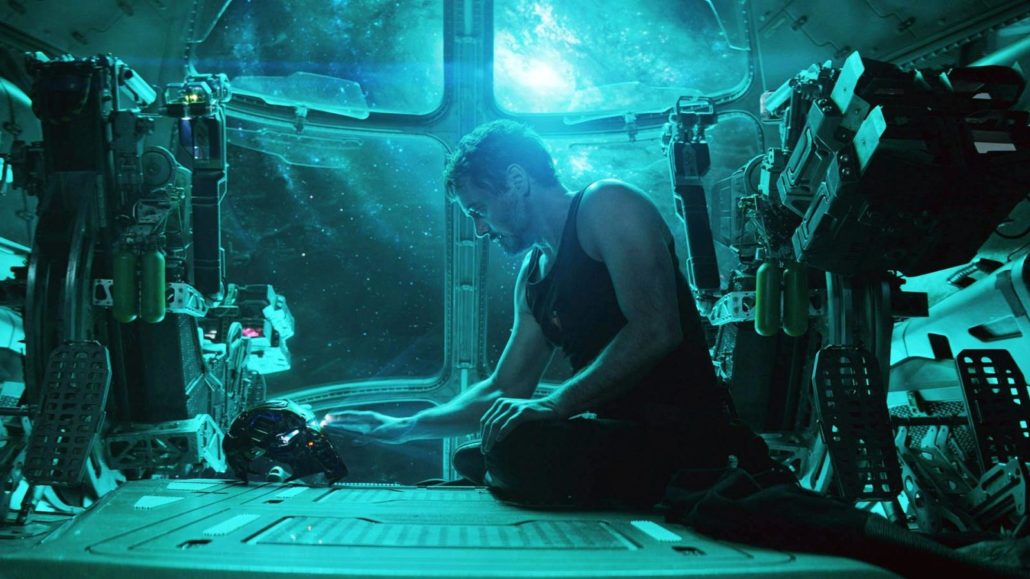 2. Avengers Endgame
It can be said without any hyperbole that Avengers Endgame is without a doubt, the blockbuster event of the decade. An accumulation of the previous 10 years worth of Marvel movies, it all came to this. Fortunately it more than surpassed expectations, not only being the best film in the series by far, but as a film in it's own right. An event movie of epic proportions, with many twists, turns, ups and downs, the swansong for the original band of Avengers couldn't be more fitting. The action is fast paced and exciting, and even it's more quieter and less dramatic moments are more than welcome. Despite its lengthy running time, not a single frame feels wasted. Its emotional ending serves only to bolster affection for this group of characters where we've shared the journey for the last ten years, and you couldn't have asked for a better send off.
1. Midsommar
Ari Aster had a lot of pressure on his shoulders with the follow up to critical smash hit Hereditary, and Midsommar was one hell of film to follow up with. A disturbing and haunting folk horror, with some of the most impressive direction and photography seen in a horror this side of The Shining was nothing short of awe inspiring. Florence Pugh, who has clearly had a magnificent year, absolutely nailing every role she's had, carries the weight of a demanding role, to give an unsettling performance that stayed with me for days after. A chilling horror masterpiece and my film of 2019.