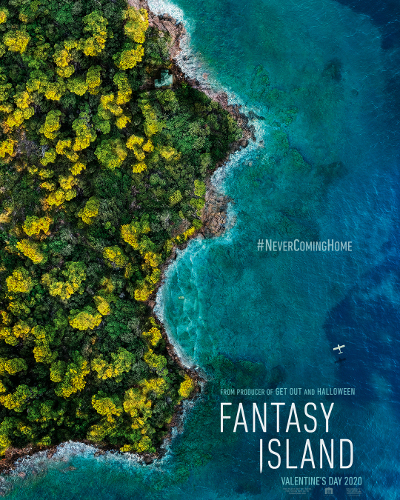 I never saw the late '70s to early '80s TV series starring Richardo Montalban and Herve Villechaize, so I won't be able to make unfavourable comparisons to it when I watch this movie version which looks decent, if nothing special, from the trailer. Blumhouse released a few iffy movies last year, so hopefully this and The Invisible Man will put them back on track.
The Enigmatic Mr. Roarke makes the secret dreams of his lucky guests come true at a luxurious but remote tropical resort. But when the fantasies turn into nightmares, the guests have to solve the island's mystery in order to escape with their lives.
Jeff Wadlow directs, Jillian Jacobs and Christopher Roach script, and Michael Peña, Lucy Hale, Michael Rooker, Charlotte McKinney, Parisa Fitz-Henley and Austin Stowell star. February 14 is the release date.