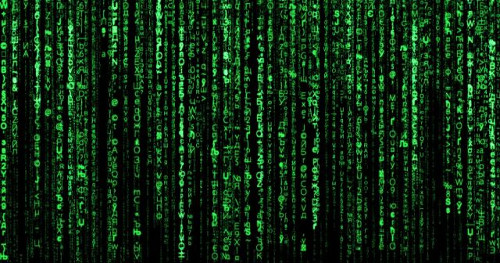 So The Matrix 4 [to be probably retitled] is definitely a thing, and, while we have next to no plot details, some news has dribbled in about the project, which reunites writer/director Lana Wachowski with Sense8 co-writers Aleksandar Hemon and David Mitchell, as well as Toby Onwumere and – it's not long been announced – Eréndira Ibarra, both of whom were cast members in the short-running series. Returning franchise stars Keanu Reeves, Carrie-Anne Moss, and Jada Pinkett Smith will also be joined Jessica Henwick, Neil Patrick Harris, Jonathan Groff, and Yahya Abdul-Mateen II. There have been rumours that Abdul-Mateen may be playing a younger version of the character Morpheus, who was played by Laurence Fishburne in the previous three films. These have not been confirmed and probably won't be for some time, but it's an interesting notion.
Unfortunately, Hugo Weaving, who probably gave the best performance in the first three films as Agent Smith, won't be returning to bug Neo and co. again. In a recent interview with 'Time Out', Weaving was quizzed on whether he's involved with the project, to which he simply responded:
"I'm not, no. It's unfortunate, but actually I had this offer [for new London play The Visit] and then the offer came from The Matrix, so I knew it was happening but I didn't have dates. I thought could do both and it took eight weeks to work out that the dates would work – I held off on accepting a role in The Visit during that time. I was in touch with Lana Wachowski, but in the end she decided that the dates weren't going to work. They're pushing on ahead without me."
I wouldn't be surprised if a cameo appearance isn't out of the question, and the person who gave probably the second best performance in the first three films 'may' be coming back. Lambert Wilson appeared in Reloaded and Revolutions as data smuggler The Merovingian, and, speaking with 'Allocine' , he said that he is:
"In negotiations to return to the franchise, but it's possible that my schedule might conflict with the production and I'll have to be excluded".
Which sounds like there's a chance, anyway. What's curious is that the other Wachowski sibling doesn't seem to be involved in this one whatsoever.
There has been some indication that The Matrix 4 might begin filming in San Francisco next month. We do know for sure that it's scheduled to reach cinemas on May 21, 2021 – the same date as John Wick 4!