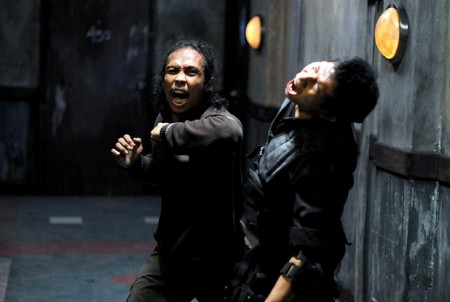 Sound confusing? Well, this news is certainly odd. As you may recall, director Joe Carnahan has been developing a remake of cracking Indonesian martial arts film The Raid for some time, despite it sounding like a pretty pointless endeavour if you ask me. However, Carnahan and star Joe Grillo spoke to 'Collider' recently and revealed that the project has now metamorphised into an original film now titled Zeno.
Grillo:
"We own the script that we wrote. We parted ways with XYZ Films who owns the title, but not the script. We are right now negotiating with a big name."
Carnahan:
"Just so there's a clarification. The version that I wrote – they don't ever intend to actually go in to the building. They think that they're gonna move this guy. So their whole operation is, 'we're gonna hit this guy in transit.' And it's not until they realize, 'oh they're digging in, they're not moving…we've gotta go in and get him. It's a very, very different script. It's really, really about the two brothers. Zeno. That's what it's called. Which is the main character's name. That's what it's called right now."
I'm suddenly much more positive about this film now.