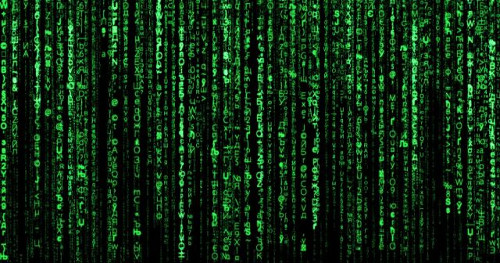 Here;s some good Matrix-related news, following on from the disappointing revelation the other day from Laurence Fishbourne saying that he's not been asked to come back for the new film. Like many other projects, filming of the fourth installment of the Matrix franchise stalled when that accursed virus put a halt to production. However, shooting is now back underway, says star Keanu Reeves to 'Associated Press':
"It's an honour, and I'm grateful to be working. There's really thoughtful, effective protocols in place and the rhythm of filmmaking has been not really impacted or interrupted. You know, I think everyone loves the project. If you're ever going to get into any kind of situation that needs to be figured out or, 'How do we do this?', show business people are the best. We're scrappy, we know how to get stuff done, we're inventive, think on our feet… It goes back to like, 'Let's put on a show'. That spirit is definitely alive and well in The Matrix."
The Matrix 4 is directed by Lana Wachowski, who also writes alongside Aleksandar Hemon and David Mitchell. The cast includes Keanu Reeves, Jonathan Groff, Carrie-Anne Moss, Priyanka Chopra, Neil Patrick Harris and Jada Pinkett Smith.
The release date is April 1, 2022.
Source: Digital Spy