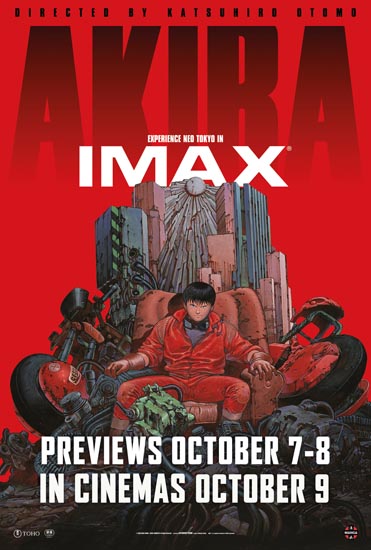 Manga Entertainment has announced that the definitive anime classic Akira will be returning to cinemas in gloriously remastered 4K on IMAX screens for the very first time in a truly unmissable cinematic experience in over 200 locations around the UK and Ireland.
Previews are 7th and 8th October 2020 with the wide platform release on 9th October. Tickets are available now.
The definitive anime masterpiece! Neo-Tokyo, 2019. The city is being rebuilt post World War III. Kaneda and Tetsuo, two high school drop outs, stumble on a secret government project to develop new weapons – telekinetic humans. Tetsuo learns of the existence of his 'peer', Akira, the project's most powerful subject, and determines to challenge him…
Cinema fans should head to akira4k.co.uk for tickets to see the seminal anime classic that inspired countless modern classics in a brand new cinematic experience.