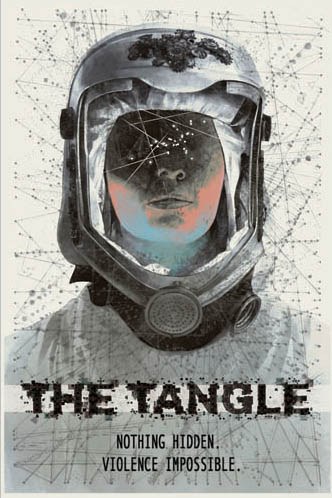 Written, directed by and starring Christopher Soren Kelly, THE TANGLE has been described as "captivating…hypnotic…immersive" (Echoes from the Void) and "wonderfully stylized" (Projected Figures).
A secret government agency watches over the Tangle from within technology safe rooms, locations impermeable to the nanobots that make up the Tangle. Swarms of microdrones fill the air, the water, our very blood. In this world, it is impossible to keep a secret anywhere but in your S.O.L. (Secure OnTangle Line), a quantum encrypted hard drive implanted in your brain. When the A.S.P. field agent Margot Foster is murdered in one of these rooms, an abandoned speakeasy, the agents must rush into the world scrounging through obsolete technology to solve the murder and stop the collapse of the Tangle, the world as they know it.
Christopher Soren Kelly, Joshua Britton ("The Night Of", "The Pacific"), Nicole da Silva ("Wentworth", "Rush"), and Jessica Graham star in this year's most original and captivating sci-fi film.
Damn Warrior Productions In Association with SitkaBlu Productions will release THE TANGLE on VOD in the US on March 19 2021.