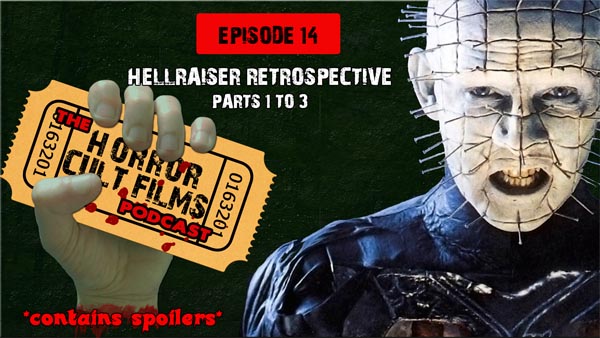 The HorrorCultFilms Podcast comes directly from Hell. In this episode, which will be the first of a miniseries, David, Jim and newcomer Alasdair tackle the first three entries in the Hellraiser franchise: Hellraiser, Hellbound and Hell on Earth i.e. the classic trilogy. You can watch it at the link below! Please note there are some audio issues throughout – David will have a replacement adapter for his mic next time. Across the next few weeks, they hope to do all 10 of them.
Introduction: What we've been watching
Hellraiser (28:47)
Hellbound: Hellraiser II (01:12:39)
Hellraiser III: Hell on Earth (01:50:02)
Other films set in Hell and the upcoming remake (02:27:45)
You can download it on Spotify, Anchor or wherever else you get your podcast.