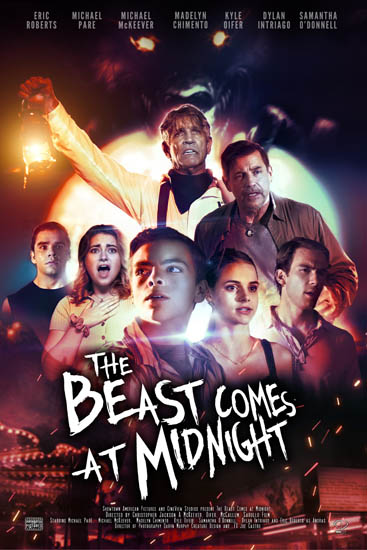 Showtown American Pictures and Cineview Studios has released the theatrical trailer for the upcoming werewolf movie, The Beast Comes At Midnight.
An outcast, teenage live streamer must enlist the help of four popular kids after he discovers that a werewolf is tracking one of them in their small rural town.
The Beast Comes At Midnight stars Michael Pare, Michael McKeever, Madelyn Chimento, Kyle Oifer, Samantha O'Donnell, Dylan Intriago and Eric Roberts.
Coming to Theaters This Summer 2022