Elf (2003)
Directed by: Jon Favreau
Written by: David Berenbaum
Starring: Bob Newhart, James Caan, Mary Steenburgen, Will Ferrell, Zooey Deschanel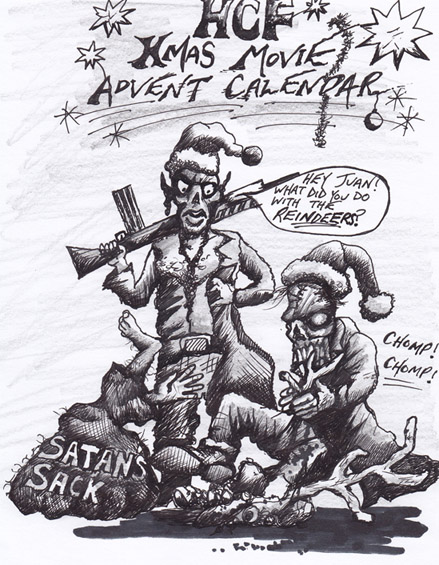 It's Christmas Eve, and while Santa is delivering presents to a New York orphanage, one the babies stows away in the big man's sack. It's only when back at the North Pole, does Mr Claus find the wee bairn. Named Buddy, after the name on his nappy, he is taken in by the elves as one of their own. However, as Buddy gets older, he starts to become a burden, given that he's twice the size as everyone else, and doesn't appear to have the superior toy manufacturing skills the elves posses. One day, Buddy overhears a conversation about him and finds out that he isn't really an elf. He is then told he is the child of James Caan's mean book publisher who also happens to be on the naughty list. He sets off on a journey from the North Pole to New York City, in search of his real father.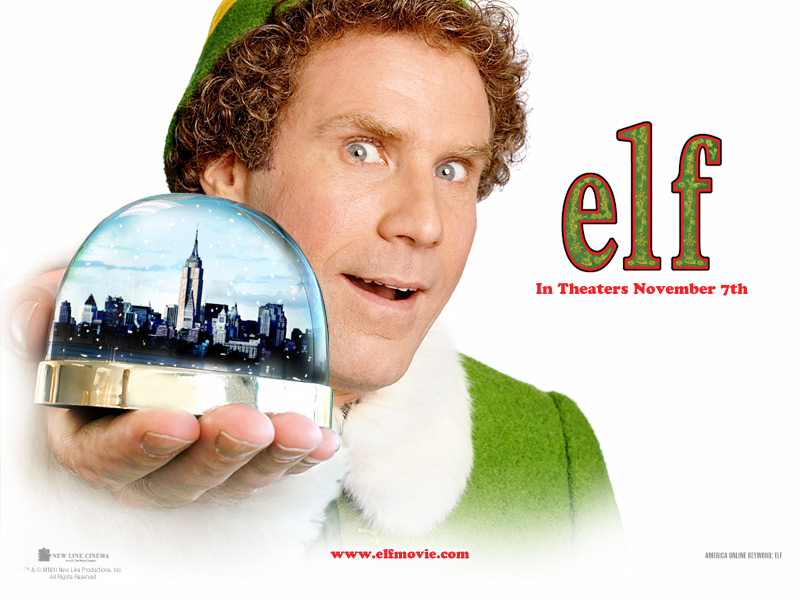 Elf is probably my favourite Christmas film. The way it's told through Will Ferrell's naive man-child is hilarious, as he discovers a world he's never experienced before, from an un-cynical point of view. The way he looks at everything in wide-eyed wonder, whereas to everyone else they would appear mundane is one of the funny parts to the character. The film isn't afraid to mock itself either. With Buddy gazing in awe at a huge toy shop (which is something we've seen in many films), he doesn't notice an oncoming taxi! This film really captures the childish excitement of Christmas, as well as just being plain silly. It also stars the lovely Zooey Deschanel as Jovie, the love interest who, it turns out, has a great singing voice, as seen in one very amusing scene in which Buddy doesn't realise he's not supposed to be in the female changing rooms of the department store he inadvertently ends up working for. The overall gist is that Buddy must win his mean dad over while getting up to a lot stupid things, but it really works! It's Ferrell doing what he does best, and although he's not everyone's worlds best cup of coffee, this film always has me in hysterics. A brilliant film that's great for both adults and kids.
Rating: