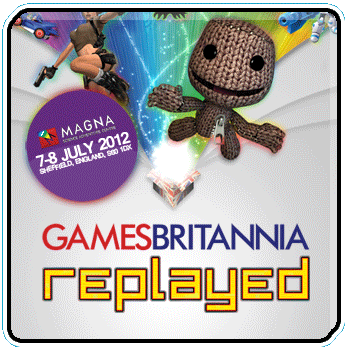 Most gaming expo's are full of glossy spectacle, with developers keen to promote and show their latest wares, with elaborate displays, promo's and various other incentives to sell their product. Games Britannia Replayed was something different. Although there were some new games there being showcased, from the likes of Sega, Namco Bandai and Nintendo, Games Britannia Replayed was a celebration of games as an art form, from the 'bedroom' coders and developers of the mediums early days, to the evolution of gaming throughout the years, combining the informative and fun, educating the older gamers as well as the younger ones.
Taking up a significant portion of the arena, were rows of consoles from throughout the years. Atari 2600's, Spectrum ZX's, Commadore 64's, Master System's, Super Nintendo's, Saturn's, N64's and PS3's to name but a few. Each area was dedicated to different genres, for example, you would have a Killer Instinct arcade cabinet next to Tekken on the PS1 and Street Fighter 4 on the 360, or Excitebike on the NES, next to Outrun on the Megadrive, Wave Race 64 and Pure on 360. Those are just a handful of titles in a massive selection available to play on all kinds of systems showcasing how far games have come over the past 40 years. As well as a gallery of genres for all to play, there was also a history of certain franchises for everyone to have a go on as well, with there being several Disney, Star Wars and 007 titles including the likes of Castle of Illusion, Kingdom Hearts, Super Empire Strikes Back, Lego Star Wars: The Video Game, Episode 1 Pod Racer, Licence to Kill, Goldeneye and Tomorrow never days. Again, that is just to name a few of all the games available, as well as a complete history of the Tomb Raider series.
Looking forward, there were a handful of forthcoming games to try out from the likes of Sega, Nintendo and Namco Bandai. The latter had a couple of new RPG's to show off. The first being Tales of Graces F, a PS3 exclusive, and follow up to the Wii title Tales of Graces.
" Taking place on the planet Efinea, Tales of Graces™ f centers on Asbel Lhant as he seeks the strength to protect those he holds dear.  Along with his childhood friends and the mysterious and innocent Sophie, he must explore the bonds of friendship as they find themselves drawn into the conflict between three kingdoms competing for dominance of the planet." 
It's a beautiful looking game, and looks like something you could lose hours in, but their other RPG stole the show. Ni No Kuni is the highly anticipated collaboration between developer Level 5 and Japanese animation giant, Studio Ghibli. As you'd come to expect from the studio behind some truly amazing films, Ni No Kuni is a visual treat, with some amazing character design and beautiful world to explore. Despite only getting 10 minutes of game time with the turn based RPG, it was more than enough time to convince that this game is definitely something to look forward to when it's released in November. Sega developers, Sumo Digital were on hand to show off the next title in the Sonic and Sega All-Stars racing games. Transformed takes the original, which was surprisingly good fun, and builds on it. The bright comic-like visuals are toned down in favour of a more straight edged look, which does seem to improve its visual style, and now the vehicles work on water and in the air, too. There's a whole list of characters from the Sega back catalogue, from the Sonic characters, to Jet Set Radio and Crazy Taxi. The 3 tracks on offer were all good fun, and it seems to shaping up to be a fun cart racer.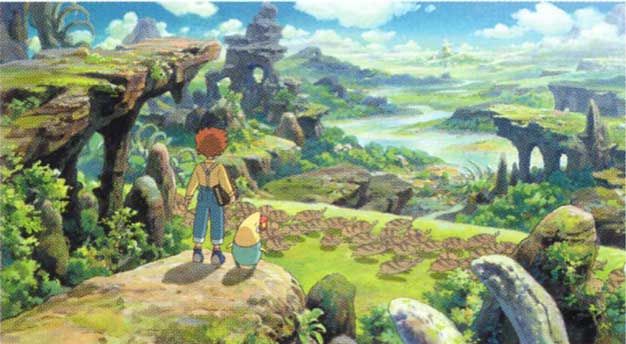 Nintendo were out in force with their Unleashed tour. On show were a few of their new titles, with New Super Mario Bros. 2 available to play, along with Kingdom Hearts 3D and Kid Icarus: Uprising. Also playable was the newly released Wii game, Beat the Beat, which is a rhythm based minigame collection (while not my cup of tea, it seemed to prove rather popular). Other games included Madagascar 3, which is going to be one for the little ones, and an over 16's section, featuring some of the more violent releases, with the likes of The Witcher 2 and Inversion.
The indie gaming world had quite a presence, too. Not only showing off some of the already released gems, with the likes of DLC Quest, the brilliant tongue in cheek platform adventure game everyone should try, and point and click mystery, Resonance, but there were many PC's with loads of new and forthcoming indie games to try out. As well as the lesser known PC games, there was a section dedicated to the shouldn't-be-awesome-but-is, Minecraft. With several stations available for you to get mining and crafting, you could probably lose half of the day on there. On top of that, there was a section from CBBC, dedicated to the younger gamer, offering a fun learning experience. On top of the many other games and sections to lose yourself in, there was the multiplayer lounge, with the likes of Goldeneye and Mario Kart on the N64, Powerstone on Dreamcast, and Super Smash Bros. Melee on the Gamecube. Speaking of mutiplayer, there were a few competitions available to everyone to enter. Gamers faced off with each other on the likes of Mario Kart 64, Goldeneye, Dirt Showdown and the new Wii game, Beat the Beat.
Games Britannia Replayed is definitely a different experience next to other gaming expos, and pretty much defines the saying, there's not enough hours in the day. Between the hundreds of games available to play on virtually every console that's existed as well as the PC, and appearences from developers of the past and present, there really was something for everyone, whether you're the hardcore gamer or just a casual, there was no shortage of games to enjoy. It was a great blast from the past for the older gamer and certainly showed those who missed out on several generations of classic consoles a thing or two, as well. Hopefully Games Britannia will return next year. It's a great experience, showing off the fantastic legacy that videogames have created over the past 40 years, without the need for any gimmicks.
Juan