The Imposter (2012)
Directed by: Bart Layton

Starring: Adam O'Brian, Alan Teichman, Anna Ruben, Cathy Dresbach

Running Time: 95 mins
Certificate: 15
Reviewer: David Gillespie – Official HCF Artist
[youtube]https://www.youtube.com/watch?v=67cMet52mL4[/youtube]
They say fact is stranger than fiction. This is certainly the case with Bart Layton's documentary chronicling the incredible and shocking events surrounding a missing boy's return to his family after a three-year absence. Layton originally planned his project to be a short film but decided there was enough material to justify a full-length feature. The resulting story and the twists and turns it unearths certainly seem to justify this decision.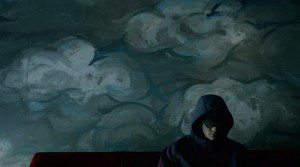 The Impostor begins with the reports of a 13-year-old Texan boy called Nicholas Barclay, who vanished in June 1993 on his way home from baseball practice, re-appearing in Spain. His family welcome him back even though his eye colour is different, he appears significantly older and speaks in broken English. Nicholas explains that the American army abducted him to be used for child prostitution. He comments that they used special drops to change his eye colour and threatened his life should he return to America. Nicholas clearly isn't Nicholas.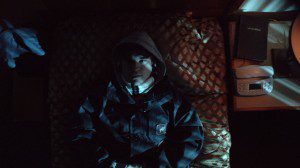 The family have their suspicions but do not question that the boy is an impostor. The individual that resides in the household is a 23-year old, French man called Frederic Bourdin. Bourdin is a travelling nomad that picks up a new identity whenever the wind changes. He fools Spanish and American officials that he is the missing child with worrying ease. His view is why he shouldn't get the taste of the American dream? No one has ever given him anything so he will take what he needs. However his narcissistic behaviour soon gets the better of him. When he begins appearing on TV and radio shows, a veteran investigator smells a rat and follows up the case. He soon realises that it might not just be Bourdin that is deceiving the authorities.
The Impostor is an expertly constructed production. Using a combination of documentary recreations and interviews with Bourdin, the family and individuals associated with the case, the story is gripping and haunting from the outset. Nothing is truly resolved by the final scene and there is much reliance on the viewers to decide for themselves what actually happened. Layton cleverly injects enough energy to the project that you are compelled to find out what will happen next. It is also refreshing to sit down at the cinema and watch something that is a little different for a change. How many repetitive thrillers have you watched this year, that look, feel and result in something similar to what you've watched before?
Frederic Bourdin is an engaging, if troubled, individual. You can't take your eyes off of him. He is never truly apologetic or remorseful for his actions and begins to turn the tables on his adopted family in the final quarter of the movie. He is shot in close-up during each interview, as if the camera is trying to prise the truth from the man. For most of the movie, you sympathize with the awful predicament Nicholas family face with coming to terms with the loss of a family member and then the horrific truth that a stranger has replaced him. You wonder whether they protect someone that they clearly know is not their own flesh and blood in a desperate attempt to protect the life and memory of their missing family member or whether a more sinister motive is involved. Do yourself a favour and give The Impostor a chance. You will be hard pressed to find a more challenging film on the big screen this year.
Rating: