Yes, it's coming up to that time of the year, when gifts between loved ones are exchanged and someone is guaranteed to get a knitted jumper with a reindeer on it. Trust me, there'll be sulky faces all around.
Fear not, for I am here to give you the low down on Christmas gifts that the film fan in your family will love when they unwrap them on Xmas day! These gifts are so cool, I would like them, so if you're feeling generous….? 😉
Let's commence!
FILM T-SHIRTS
Put your knitting needles away this Christmas because what the real film buff will love to receive  is a t-shirt dedicated to his or her favourite films. Take for example this cool Leatherface t-shirt from Forbidden Planet.
If you want to make your gift really special, go for the obscure film reference t-shirts or the unique Rabbit In Red cult poster t-shirts that are hand-distressed to your tastes to make them look as old as the film's themselves. Just make sure to order the right size!
---
BOARD GAMES – ZOMBIES!!! Directors Cut Boardgame

Price: £20-£25
Available from Amazon
This is a fun board game which I reviewed a month or so ago. Fans of zombie films and horror films in general will absolutely love Zombies!!!
The game, which is for 2-6 players, pits you against not only zombies, but fellow survivors, as you must race to the helipad, through the zombie infected town, before your fellow players.
With easy-to-grasp rules and plenty of plastic figurines to move around the board, you'll be screaming at and plotting against one another in a bid to win.
The great thing about this game is that the board itself is built as you play so no two games are alike and the detailed playable pieces you move around the board bring a valued nostalgia to the game. This truly is a magnificent game, I cannot rate it highly enough.
So if you're looking for something to play on those cold winter evenings, maybe with a beer, and have a barrel load of laughs too whilst having your brain munched, you'll be hard pressed to find a game as good as this.
If you're willing to spend a few extra pennies and want a board game that is totally unique, take a look at International Ridicule's property trading game. Whilst it's too late to have one made for Xmas, you can always give the recipient an I.O.U and have the game delivered to their house when complete.
---
BOOKS THAT HAVE BEEN ADAPTED INTO FILMS
To coincide with some of the year's most exciting film releases, Picador have published new film tie-in editions of the original novels that inspired the films Cosmopolis and Gangster Squad. These books are perfect stocking fillers for people of all ages this Christmas! Take a look below for more information about these titles for the ultimate festive read:
GANGSTER SQUAD – Paul Leiberman (Non-fiction)
9781447222309 – PAPERBACK – OUT NOW £7.99
Based on his hugely popular Los Angeles Times column 'LA NOIR: TALES FROM THE GANGSTER SQUAD', this is the true story of a brutal secret police team operating in 1950s Los Angeles. It has inspired the major new star packed movie of the same name, starring Ryan Gosling and Emma Stone. The film is released on January 11th.
COSMOPOLIS – Don DeLillo (Fiction)
9781447219903 – PAPERBACK – OUT NOW £7.99
David Cronenberg's masterpiece, featuring an exceptional performance from Robert Pattinson, is released on DVD and Blu-ray this November. The 2003 novel of that inspired the book is a brilliant read and a great introduction to Don DeLillo, one of America's greatest contemporary writers. This is the story of a day in the life of multi-billionaire asset manager Eric Packer. As his limousine weaves through Manhattan, his world starts to fall apart.
---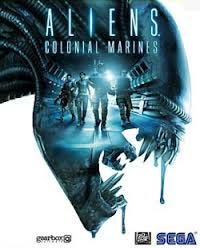 VIDEOGAMES – Aliens: Colonial Marines
Price: £28-£38
Yes, we know it's not out yet, but if your loved one is a film fan AND a gamer, what more could say "I love you!" than a pre-order of Aliens: Colonial Marines. Due out on 12th February 2013 on Xbox 360, PS3, PC and WiiU, Aliens: Colonial Marines sees players play as part of a United States Colonial Marine squad and must prepare to face an Aliens assault more intense and horrific than ever before. Players must destroy the enemy with classic Aliens weaponry ranging from pulse rifles to flamethrowers as well as brand-new equipment.
Aliens: Colonial Marines features a story driven single-player mode and a four player co-op mode allowing players to share the chilling experience with three friends. In co-op mode, each player assumes the persona of a United States Colonial Marine and have a distinct role to play in the completion of every mission.
Packing classic Aliens weaponry ranging from pulse rifles to flamethrowers as well as brand-new equipment and skills all within a squad-based combat system, players will become an elite United States Colonial Marine. Featuring claustrophobic environments, a brooding soundtrack, and a multitude of surprises and shocks, players will battle against menacing alien hordes in strikingly detailed levels that include the stark interiors of the abandoned Sulaco and unique environments created specifically for the game.
---
THE DARK KNIGHT RISES
3rd December sees the release of this year's hit, THE DARK KNIGHT RISES, the culmination of Christopher Nolan's Batman trilogy.
It has been eight years since Batman vanished into the night, turning, in that instant, from hero to fugitive. Assuming the blame for the death of D.A. Harvey Dent, the Dark Knight sacrificed everything for what he and Commissioner Gordon both hoped was the greater good. For a time the lie worked, as criminal activity in Gotham City was crushed under the weight of the anti-crime Dent Act.
But everything will change with the arrival of a cunning cat burglar with a mysterious agenda. Far more dangerous, however, is the emergence of Bane, a masked terrorist whose ruthless plans for Gotham drive Bruce out of his self-imposed exile. But even if he dons the cape and cowl again, Batman may be no match for Bane.
The Dark Knight Rises will be released on DVD and Blu-Ray, as well as this super-cool limited edition Bat Cowl version. If the film fan you're buying for is lacking the other films, why not get them the entire Nolan Batman trilogy on DVD or Blu-Ray.
---
ALIEN FACEHUGGER
Available from Amazon
Yes, another Alien related gift, but this one is killer! Imagine waking up Christmas morning to have a plush Facehugger thrown at you with it's legs clamping round your face, impreganting you with a Xenomorph. Awesome, right?
This plush Facehugger is both cuddly and terrifying. Who thought you could put those two words together? The legs are posable so the little fella can be moulded to your liking. You'll find the teddybear will be replaced at bedtime with this, they'll love it that much.
But what if you've already got the Facehugger? Well, do not fear, get the next progression: a plush Alien chestburster!
---
WAX ON/WAX OFF CAR KIT
Price: £9.95 at Prezzybox


"Wax On, Wax Off", Mr Miyagi instructed Daniel in hit 1984 flick, The Karate Kid.
This fun piece of kit will put a smile on any film lover's face, just make sure they have a motor they can use it on. It comes with two mitts, one to Wax On and the other to Wax Off. Simples. And you can do all this whilst wearing a bandana around your head like Ralph Macchio.
Whilst the kit may not make you kick-ass at karate, you will end up with a shiny car! Score!
---
DC BATMAN CONVERSE SHOES
Price: £53 from Schuh


Nothing is more stylish on your feet than a pair of Converse, especially if they are Converse sporting DC comic hero Batman on them! These are a Schuh exclusive and although they may be based on a comic design, the film fan in your family would be mad not to love these. For the women (or men if they've got small enough feet), there's a pair of Joker and Harley Quinn Converse available too, and both look as wicked as each other. A limited edition must-buy!
---
DEATHWALTZ VINYL MOVIE SOUNDTRACK
Deathwaltz available online

Ever heard of Deathwaltz? No? Shame on you!
Deathwaltz are a British company who specialise in producing cult movie soundtracks onto vinyl for you to listen to. Yes, that mean's that the film fan in your life must own a vinyl player in order to bask in the glorious sounds of Halloween III's "Silver Shamrock" or the Donnie Darko score.
Most of the records come with special cover art and a poster too, so these are very are collectable pieces in addition to being a quality audible record.
---
CINEMA GIFT CARD OR MEMBERSHIP
If you are truly stuck on what to buy and this list hasn't helped you, then I have the perfect solution: a membership card or a gift voucher for a chosen cinema. With this handy gift, the recipient can watch the films that they love and you won't have to spend ages stealthily spying and figuring out what sort of films they enjoy. This option is super easy with the advent of the internet, as you can go the cinema's website and purchase or go to the cinema itself and purchase over the counter. It couldn't be simpler.
The only thing left to do is to get the turkey sorted and put up that Xmas tree!