Gate of Hell, Jigokumon (1953)
Directed by: Teinosuke Kinugasa
Written by: Kan Kikuchi
Starring: Isao Yamagata, Kazuo Hasegawa, Machiko Kyo, Yataro Kurokawa

[youtube]https://www.youtube.com/watch?v=DAwhQRDSzBk[/youtube]
Running Time: 86 mins
Certificate:  PG
Reviewer: David Gillespie
Having won best foreign film and nominated for Best Picture at the 1954 Oscar's ceremony, Teinosuke Kinugasa's powerful and visually stunning, historical drama is a perfect candidate for transferring into the Bluray format. Martin Scorcese named Gate of Hell as one of the 10 most beautiful feature films of all time and it would be hard to argue with the director.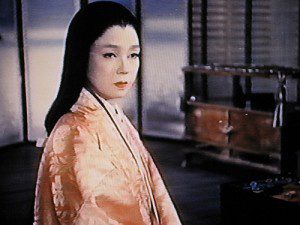 Set in Japan in the 12th century, the story opens with an attempted coup and an epic samurai battle.  Moritoh (Kazuo Hasegawa), a skilled and senior guard of the palace, is instructed to lead one of the court's ladies in waiting, Lady Kesa (Machiko Kyo) out of the city as a diversion to allow the royal family to flee. During their time together Moritoh eliminates any threat to them and becomes smitten with the beautiful woman. When his master grants him any wish for his bravery, he asks for the hand of Kesa in marriage. Although his proposal is initially granted it becomes knowledge that Kesa is already married to cultured official called Wataru (Isao Yamagata) and although grateful to her protector remains loyal to her husband. Rather than back down, Moritoh continues to stalk the woman, her husband and generally makes a nuisance of himself. Wataru is wary of the warrior's intentions but remains calm and comforting to his wife. When Moritoh finally snaps he forces Kesa to choose him or watch her husband die from his blade.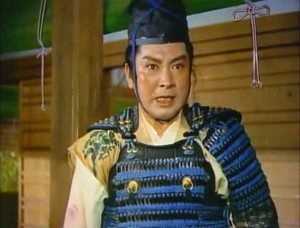 Gate of Hell is a compelling and heartfelt drama that suggests from the opening sequence that the audience is likely to witness an epic tale of love and war. Yet after the exciting action setpieces of the first quarter the director drops down two gears and chooses a more subtle and intimate direction before resting into melodrama. The acting is restrained and subtle with all three members of the love triange acquiring empathy with its audience. Hasgawa carries the lead role admirably as a man that may be unbeatable with a sword but who ultimately will be defeated by the one woman that he has ever fallen for.
The film excels through its lush visuals, rich colours and incredible costume design. I am unaware how this feature looked in its original format but it certainly looks remarkable now.  Masters of Cinema have re-released some truly beautiful movies and Gate of Hell is no exception.
Rating: