Another year, and another year of film companies desperate to get your attention by way of a well put together trailer. Presented here are my top ten trailers for films in general, and later on I will cover the top ten horror trailers. Here though is a list of trailers for films which, predominantly, were sold before the trailers even came out. Naturally, the trailers only enhanced our excitement, causing literal meltdown as we watched the trailers again, and again and again.
Granted not all of the following films lived up to their promise, but that's what trailers do, show you the good stuff and sell it to you. However, it is how well put together those best bits are that warrant a trailer to make you come back to it again and again. The following ten are, in my humble opinion, the best trailers of 2012!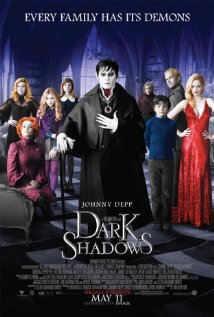 10- Dark Shadows
Director: Tim Burton
For some reason Dark Shadows got hideously slated, and I felt the negative comments about the film were largely unfair. I actually really enjoyed it, and the trailer sold the film perfectly. There was plenty of Burton's weird humour in the trailer, tons of it infact, but it was all perfectly timed for maximum impact. Johnny Depp ruled the two and a half minutes as Vampire Barnabas Collins who, after a very long time, is freed from his "box" and has to adjust to a different way a life, a  life with cars and TV's, and the results were hilarious. The trailer also shows the rest of the cast all doing their jobs well, and thankfully spend much of the second half focusing on the ultra seductive Eva Green. A great choice of music ensured the trailer for Dark Shadows left a lasting impression.
9- Cosmopolis
Director: David Cronenberg
David Cronenberg returned to the weird and what appeared to be good stuff with the "un-filmable" Cosmopolis. Based on the book written by Don DeLillo, I recall getting extremely excited about this. Yes it had Robert Pattinson in it, but it was a Cronenberg film, and one which from the trailer promised a return to his more bizarre heyday. The trailer promised sex, violence, weird and slow conversations, weird and creepy characters and strange goings on. The story of a man going for a haircut never seemed so riveting. But what did the film deliver? Well, apart from lots of sex with very hot women, not much else. I feel I may have missed a trick, but the trailer told me everything the film wasn't. I found it boring as hell and didn't get it at all, and this is the first Cronenberg film I have not enjoyed, the best things about it was the trailer.
8- Chronicle
Director: Josh Trank
A truly inspired trailer for one of the best films of the year, Josh Trank's Chronicle came out of nowhere and secured Trank as one of the most talented new directors in the business. The trailer showed plenty of good stuff from the film, but never actually gave much away. It hinted at the dark stuff which eventually came from three friends gaining telekinetic powers, but didn't show too much spoilery stuff. Instead the trailer simply blew people away, and easily sold the film as not to be missed. It turned the superhero genre on its head, and showed that you don't need a particularly large budget to create stunning special effects. This trailer delivered the goods, as did the film.
7- Ted
Director: Seth MacFarlane
We all knew that Family Guy creator Seth MacFarlane's move to feature films would be a gamble which would either payoff, or be terrible. It paid off, big time and Ted became one of the most successful films of 2012. There were a number of trailers for this one, but for me it was the red-band trailer which really sold it. Filled with MacFarlane's genius humour and fantastic ability with using swear words, the red-band trailer proved Ted was going to be as awesome as we hoped, and blimey it was. A fantastic achievement not only in comedy, but in the terrific special effects which brought Ted to life. Loads of in-jokes about Family Guy (including Stewie's voice), tons of throwbacks to MacFarlane's beloved 80's, and Mark Wahlberg proving to be the perfect casting choice, and Mila Kunis proving she is hotter than hot. The trailer showed tons of good stuff but left out one little surprise from the film, Flash Gordon! However it did feature the now classic 'Thunder Song'
6- Beasts of the Southern Wild
Director: Benh Zeitlin
A rousing, heart-warming trailer for one of the years most stunning films, Beasts of the Southern Wild really lived up to the promise of its exceptional trailer. Released after being praised by everyone who saw it at the Sundance festival, Benh Zeitlin's first feature length film was as uplifting and emotional as the trailer makes out. The two minutes of footage shown in the trailer perfectly capture the brilliance on offer in the film, concentrating on an astonishing performance by  young newcomer  Quvenzhane Wallis. Also included in the trailer is the breathtaking music which is there throughout the film. The trailer may miss the more downbeat elements of the film: poverty, death, homes ruined by a storm, but it didn't need to promote this stuff. The final moments of the film are some of the most heartwarming and sad moments I have ever seen in a film, and yes it did make me cry, twice! The trailer could not have been put together any better than this near perfect two minutes of utter brilliance!
5- The Avengers Assemble
Director: Joss Whedon
We all knew this was going to be big, but could it be that there were simply too many heroes in one film? People had doubts, until the trailer arrived to say "stop all this doubting, The Avengers Assemble will be amazing", and amazing it was. Just how good the film turned out to be though I don't think anyone expected, and how successful the film became (the years biggest film) took everyone by surprise. The trailer itself delivered just what the fanboys and the casual fans wanted, action, comedy, big bastard effects, destruction, Samuel L Jackson's Nick Fury gathering his team, all the superheroes in one place, a perfectly chosen villain in Loki, and most importantly it gave us our first look at Whedon and Mark Raffalo's best ever version of The Hulk. Awesome stuff!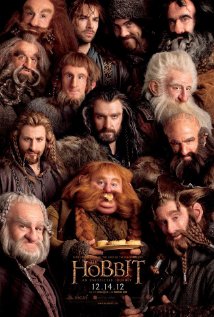 4- The Hobbit: An Unexpected Journey
Director: Peter Jackson
Set to be the biggest film of the year, Peter Jackson's return to Middle Earth begins with the first of his The Hobbit trilogy, An Unexpected Journey. We couldn't wait any longer to see the trailer, and when it finally arrived fans quite literally went mad with excitement. Trailers don't get much bigger than this, and for two and a half minutes we are swept away, back to Middle Earth in a stunning display of everything which made The Lord of the Rings so good. The trailer opened rather playfully, introducing Martin Freeman's Bilbo Baggins, Gandalf and (comically) all the Dwarves. Then, then comes THAT song, the brooding, sweeping, epic sound of Dwarves singing and suddenly we realize we are not just watching a trailer anymore, we are engrossed, captivated and Jackson's magic is that you suddenly feel you really are back in Middle Earth. The hairs on the back of your neck stand up, your emotions tingle, you cannot take your eyes off the screen (anyone getting in the way at the cinema or at home is given a quick but stern "shut up!!"), and just when you think its all over, say hello to Gollum!
3- Prometheus
Director: Ridley Scott
As with most films this year, Prometheus gave us an endless collection of teasers, full length trailers and TV spots. The marketing campaign for Ridley Scott's sort of return to his Alien world made Prometheus one of the most anticipated films of the year. The actual film became probably the most talked about film of the year by so many questions and plot points fans wanted answers to. Whether you bought into Prometheus or not, you cannot deny that Fox put together a staggering onslaught of advertising, and continued to do so for the eventual DVD & Blu-ray release. Of the trailers released, I still think the following international trailer was the best. Granted it probably showed way too much, but even watching it now, having seen the film three times, the trailer still packs a mighty wallop. Big, epic, scary, exciting, mysterious and damned brilliant, this was a truly awesome trailer.
2- The Dark Knight Rises
Director: Christopher Nolan
Everyone knew Christopher Nolan would complete his Batman trilogy in style, and I think deep down fans expected it to be this good. Being a Nolan film, we would only accept genius, and he certainly delivered. After a frightening teaser trailer showing a blink and you'll miss it shot of Tom Hardy's monstrous Bane, the full length trailer arrived and made one hell of an impact. Bane's chilling words "When Gotham is ashes, then you have my permission to die", the National Anthem and the destruction of the stadium, Anne Hathaway oozes sex appeal as Catwoman, Michael Caine's words as Alfred bringing grown men to tears "I swore to protect you, and I haven't". Then there was a broken, destroyed looking Bruce Wayne, and we all hoped he could fix himself and return as Batman. THAT rousing score!  There was so much to the very first trailer, and while the mammoth number of trailers which followed were equally as good, it was the first trailer which still does it for me now. I can honestly say that I was sat in the cinema, and as per usual morons were talking through the trailers, but as soon as The Dark Knight Rises trailer came on, silence! You could hear a pin drop, now THAT my friends, is the power and magic of the movies!
1- The Raid
Director: Gareth Evans
This year saw some truly awesome trailers: scary ones, epic ones, others which were funny, some were even a little saucy, but standing mighty and high above the rest as the most thrilling, spectacular trailer of them all simply has to be the UK trailer for Gareth Evans' astonishing action flick, The Raid. Coming from festival reviews praising it as a landmark in martial arts films, and action films in general, The Raid had me quite literally at bursting point with excitement. The UK trailer gets right to the point, and is simply a minute and a half of pure, adrenalin fueled awesomeness that no other trailer could match this year. The stunts, fight scenes and incredible weapons on display in the film are all present and correct in the trailer, as are the terrific characters. Those who saw The Raid can at least admit that they have never seen fight scenes quite like it, and Evans' brutal film has set the bar which martial arts films will now be compared to. Truly a landmark in action films, but the trailer also had something else to make it so awesome, so pulse pounding, so fucking adrenalin pumping. The score, and my what a score it was, and seeing this trailer with such a devastating and impactful piece of music made it very hard to contain my excitement, heaven forbid to actual sit still. The music in the film was simply amazing, and the best track from the film is used to staggering effect in the years most brutal and best trailer. Please, if you haven't seen the trailer yet then you have no excuse, it's right here, click play, now!