2012 proved to be a fairly disappointing cinema year with very few movies falling into the exceptional category. While there were many passable blockbusters and independent offerings, there was only a handful of releases that could be classified as truly memorable. Below are my pick of the year and a quick rundown of those that were let off with a pardon.
No. 1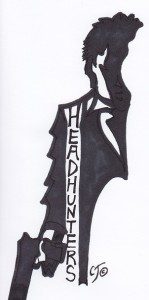 Original Review: https://horrorcultfilms.co.uk/?p=43877
Head Hunters (Hodejegerne) Cert: 15
Director: Morten Tyldum
Cast: Askel Hennie, Nikolaj Coster-Waldau, Synnøve Macody Lund
Jo Nesbo's violent and blackly comical thriller comes to the big screen with a bang thanks to the wonderfully paced and highly entertaining feature by director Morten Tyldum. Following the exploits of a professional head hunter called Roger Brown (a fantastic Askel Hennie) who bites off more than he can chew when he robs the director of a hi-tech electronics empire, a tension filled first third builds to a full blooded and cruelly hilarious chase sequence for the remainder of the running time. So much further ahead of any other thriller on offer last year, Head Hunters is the one movie that you can't afford to miss from 2012.
No 2.
Original Review: https://horrorcultfilms.co.uk/?p=60908
The Master Cert: 15
Director: Paul Thomas Anderson
Cast: Joaquin Pheonix, Philip Seymour Hoffman, Amy Adams
Challenging, powerful and brilliant are words that we come to expect from Paul Thomas Anderson after his wonderful 2007 offering, There Will be Blood. The Master is no exception with incredible cinematography and a career best performance from Joaquin Pheonix.  Following the yin and yang relationship between mentally unstable, naval veteran, Freddie Quell (Pheonix) and the pompous, hot headed but charming cult leader, Lancaster Dodd (Hoffman), every scene is a work of art. Amy Adams should also be mentioned for her subtle but sinister performance as Lancaster's wife. Not an easy watch but compulsive viewing nonetheless.
No. 3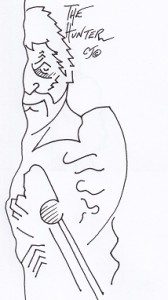 Original review:
The Hunter Cert: 15
Director: Daniel Nettheim
Cast:  Willem Dafoe, Sam Neil and Morgana Davies
The story follows the journey of a lonely and cold hunter called  Martin David (Dafoe) as he searches in the Australian wilderness for the elusive and near extinct  beast, The Tasmanian Tiger.  David warms to the family that he takes lodgings with but encounters hostility from the local forestry workers who don't trust him.
The Hunter is a slow burning, beautiful and bitter sweet drama with wonderful performances from the cast and a highly satisfying, if melancholy, resolution.
No. 4
Dredd – Cert 18  <<<<Beer Movie of the Year>>>>>
Director: Pete Travis
Cast: Karl Urban, Olivia Thirlby and Lena Headey
Dredd ended up just in front of the similarly themed action movie, The Raid as the Beer Movie of the Year. The casting team wisely recruited the acting talents of Karl Urban to play the titular law enforcer after the Australian's wonderful turn as Bones in the recent Star Trek revamp. With a substantially lower budget than the 1995 Sylvester Stallone travesty ($50 million instead of $95 million), Travis confines the bulk of the lean and mean running time within a packed, residential complex headed by a psychopathic ex-prostitute (Headey) who will gleefully skin anyone that gets in her way. Cue 95 minutes of sadistic, funny and violent entertainment as Dredd and Judge Anderson (Thirlby) take on gang members, residents and crooked judges.
No. 5
Cell Count – Cert 18 <<<<Horror Movie of the Year>>>>>
Director: Todd E. Freeeman
Cast: Robert McKeehan, Haley Talbot and Chrisopher Toyne
Todd E Freeman's Cell Count focusses on one of our greatest fears – how far you would go to save a dying, loved one? Using good old fashioned, latex effects and set in the claustrophobic confines of a sterile laboratory, the movie slowly crawls under your skin. In addition to the solid acting, are some truly inventive and icky effects, including someone spewing their guts up and those same internal organs forming a skin around the victim's face. Freeman is already working on the follow up to this body horror winner. I can't wait to see the next chapter.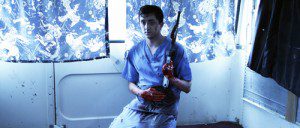 No.6
Looper Cert: 15
Director: Rian Johnson
Cast: Joseph Gordon-Levitt, Bruce Willis and Emily Blunt
Sci-fi blockbusters don't usually come bursting with so many ideas. Johnson's exciting but surprisingly bad spirited yarn follows Levitt's self-centred hitman as he hesitates to pull the trigger when coming face with his future self (Bruce Willis). Rather than follow a predictable action cat and mouse game, Rian Johnson decides to flip the story on its head with supernatural and mixed results. Looper is an original action thriller with flashes of brilliance.
Best of the rest: –
Other blockbusters that were proven 'not guilty' in the low entertainment stakes were the final chapter in Christopher Nolan's impressive Dark Knight trilogy, Peter Jackson's The Hobbit: An Unexpected Journey and Sam Mendes good but overrated entry in the Bond series, Skyfall. The Imposter, Moonrise Kingdom, Perks of Being a Wallflower and The Pirates! Band of Misfits were my best of the rest. I have not added Beast of the Southern Wild to this list as I have not had the pleasure of watching this movie as of yet.
Biggest disappointments : – Silver Linings Playbook, Ruby Sparks, The Avengers Assemble, Prometheus.
Death Penalty: – Total Recall, Snow White and the Huntsman…..anything with Kristen Stewart (although I was fortunate not to see the final chapter in the Twilight series).
Roll on 2013!!!!!!!