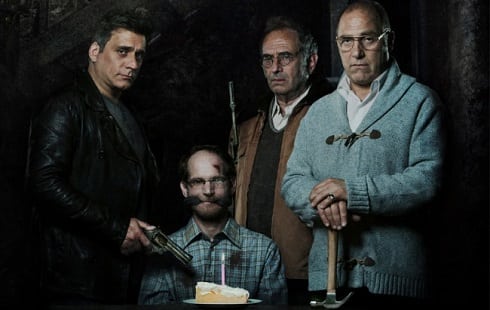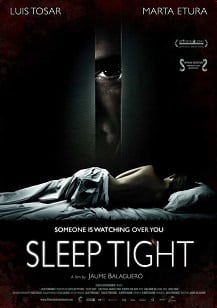 20- Sleep Tight: Director Jaume Balaguero
Filled with the sort of tension that can leave you with no fingers left, Jaume Balaguero proved his awesome power away from his [Rec] franchise, and delivered one of the most nerve jangling film experiences of the year. A beautiful woman lives in an apartment block, and has no idea the depths of a porters obsession with her, but we see everything. We act as a sort of fly on the wall, and watch in total discomfort as the situation escalates into a frightening display of truly unhinged psychotic behaviour. Best observed from the edge of your seat.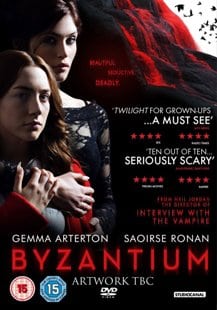 19- Byzantium: Director Neil Jordan
Interview With the Vampire director Neil Jordan returned to the horror genre with this lush, atmospheric and gorgeously shot vampire tale. Saoirse Ronan plays the troubled daughter of the seductive and rather fine looking Gemma Arterton, and the pair are constantly moving towns to avoid a vampire order hunting them down, and also local authorities thanks to their hunger for blood. Family secrets are revealed, love blossoms in the form of the dying Caleb Landry Jones, and a past threatens to catch up to them with disastrous results. All the while Jordan generates stunning mood and atmosphere from his wonderful use of camera, and almost dreamlike direction. A stunning almost old school score make Byzantium a film of real hypnotic and chilling quality, and a rare, one-off kind of vampire tale that stays with you long after the credits.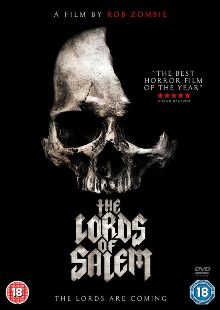 18- The Lords of Salem: Director Rob Zombie
After the Halloween remakes, House of 1000 Corpses and Devil's Rejects, Zombie goes all Kubrick on us with the operatic, but always sadistic Lords of Salem. A tough film to understand, a huge change in direction for the usually ultra violent Zombie, and a truly jaw-dropping piece of artistic brilliance from a director willing to try something different. Sherri Moon Zombie plays a radio DJ suffering horrific visions about a past coven of Witches, who are set free after a particular record is played. They have come back to Salem to get their revenge, and the radio DJ is the key. Cue plenty of graphic scenes of horror, violence and all out weirdness even David Lynch would be proud of, Lords of Salem is a real trip, and a real assault on the senses.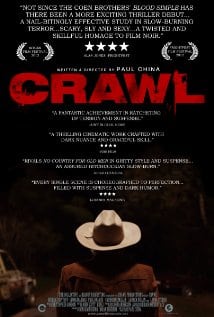 17- Crawl: Director Paul China
Paul China's Crawl gave a few nods to the Coen's No Country For Old Men, particularly the killer of the film. Crawl not only had a tight script and some superb performances, but the tale of a hired killer and double crossings was given a huge dose of brilliance thanks to the use of bare minimum direction and sounds. Tension was fuelled by piano sounds, silence, clever camera shots and a relentless assault on the senses of pure menace. Crawl was terror in its most purest form, relying on timing and audience participation to generate some of the year's most edge of your seat scenes. Oh, and Georgina Haig was damned hot too!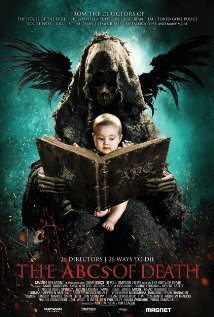 16- The ABCs of Death: Directors various
With a sequel already on the way, The ABCs of Death was a horror anthology featuring 26 of the worlds best up and coming directors, many of whom have already cemented themselves as major forces within the horror genre. 26 shorts films, and 26 directors each given a letter from the alphabet to use. The results ranged from the insane (W Is For WTF), the sadistic (L Is For Libido), the perverse (O Is For Orgasm) to the utterly amazing (D Is For Dogfight). There were a few duds, but not many, and with each short lasting no more than five minutes, there was always the excitement of what comes next. A massive project, put together really well, and an absolute must-have for horror fans for the sheer ambition and choice of different horror styles to enjoy.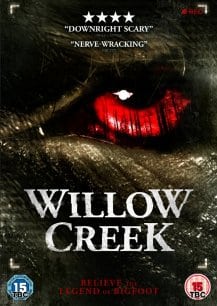 15- Willow Creek: Director Bobcat Goldthwaite
Willow Creek was such in demand at FrightFest, the second performance had to be moved to a bigger screen. Bobcat Goldthwaite's found footage take on the Bigfoot myth blended inch perfect comedy gold with some Blair Witch style scares in the second half which left audiences shaken and clearly unsettled. While the first half saw boyfriend and girlfriend Jim and Kelly head to Bigfoot country and poke fun at the locals (which was hilarious), the second half saw them deep in the woods, camping and possibly being hunted by the famous beast. A stand out scene involves the pair literally shaking with fear into the camera, for ten whole minutes. More people screamed at this than any other film at FrightFest, and Goldthwaite was loving it. A masterclass in playing the audience, and delivering scares that actually work!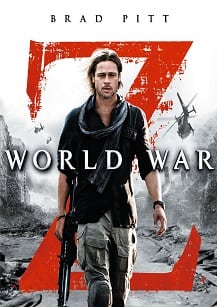 14- World War Z: Director Marc Forster
Bogged down by bad press, re-shoots, re-writes, going over budget and director Marc Forster and star Brad Pitt falling out, World War Z was expected to be a disaster. Fans and critics were pleasantly surprised when the film about a zombie apocalypse turned out to not only be rather good, but one of the years finest horror films. Yes it was big on action, but it was a horror film at heart, and a big one too. While it may not have followed the graphic novels to the letter, the end result was a smart, loud and at times, rather scary horror film with some of the best zombie action seen in cinemas for some time. Brad Pitt was perfectly cast as a man on a mission to find a cure, and Forster was perfectly chosen to direct, delivering a truly unique cinematic experience. Utterly awesome, and bring on the sequel I say!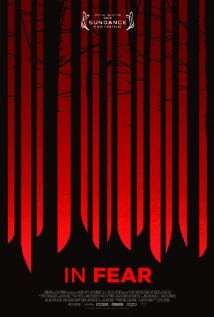 13- In Fear: Director Jeremy Lovering
Arriving with all sorts of hype, and a director determined to show "real fear" from his actors, In Fear did not disappoint. Lovering did a sort of Blair Witch Project approach to his film, and did not tell his two leads what would be happening, and left them to discover the horrors for themselves, creating real, honest fear from his actors. A smart move, and it paid off. Watching Tom (Iain de Caestecker) and Lucy (Alice Englert) get lost in the ever threatening countryside was scary enough, but as their petrol runs short, it seems someone just might be playing devilish tricks on them, and the tension soon mounts to almost unbearable levels. Strong performances, a superb setting and a director showing real skill to deliver real fear, In Fear was a true nail biter.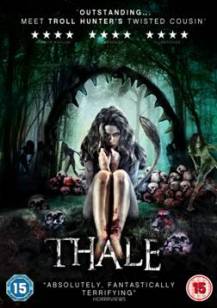 12- Thale: Director Aleksander Nordass
This enchanting and often quite disturbing horror came off the back of another Norwegian folklore masterpiece, Troll Hunter. Thale was an altogether much smaller, more intimate affair about two "cleaners" who discover the sexy, but dangerous Thale in the basement of a house. The cleaners are there to remove all traces of a murder scene, but locked away downstairs is Thale, a sexy woman full of mystery and sporting an animals tale. Leo and Elvis learn about Thale, make a connection, and we are learning with them, seduced and enchanted by her beauty and story. A gorgeous tale with a real sinister edge, Thale was unlike any other horror film this year, and contained some truly spellbinding imagery and tons of ideas. A proper arthouse folklore horror, and a must for anyone looking for something different than the usual found footage, haunted house or slasher stuff. Mesmerising.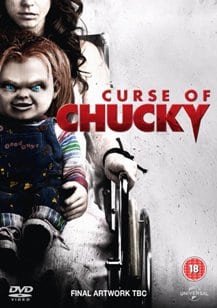 11- Curse of Chucky: Director Don Mancini
Curse of Chucky was the first Child's Play film in almost ten years, and saw Child's Play creator Don Mancini return to direct after 2004's Seed of Chucky. Brad Dourif also returned to voice the devilish doll, and Curse of Chucky delivered a truly riotous homage to 80's and even 90's horror. Chcuky returned to wreck havoc on wheelchair bound Nica (Fiona Douriff) and her sister on one long night of horror and violence. Chucky was superb, and delivered enough one-liners and brutality to please every horror fan on the planet. Fiona Dourif was sexy, and the whole film was delivered with a superb knowingness of what makes Chucky fans tick, and ended up being a real crowd pleaser at festivals. The announcement of a seventh Chucky film couldn't have pleased fans more.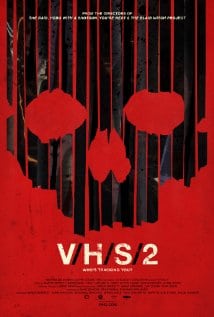 10- VHS2: Directors Adam Wingard, Simon Barrett, Eduardo Sanchez, Gregg Hale, Gareth Evans, Timo Tjahjanto, Jason Eisener
Found footage horror anthology VHS was met with a mixed response, so the makers rectified any issues by creating a shorter, but altogether much better collection of nasty horror stories. Once again contained within a wrap-a-round story, here we were treated to four stories of horror, depravity and balls to the wall brilliance. Adam Wingard delivered the scariest story about an eye operation, Eduardo Sanchez turned the zombie genre inside out with his stunning ride in the park, and Jason Eisener make aliens VERY scary. However, this film was all about Gareth Evans and Timo Tjahjanto's centre piece, a forty minute horror classic titled Safe Haven. It has to be seen to be believed, and those who saw it will struggle to forget it, but my what an amazing forty minutes this was. With Satanic rituals, religious themes, ultra violence and a totally WTF ending, on its own, this could well have been the best horror of the year.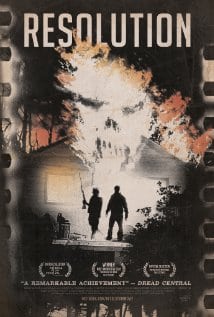 9- Resolution: Directors Justin Benson & Aaron Moorhead
The less said about Resolutions plot the better, but my what a unique, fascinating film this was. The simple tale of a best friend spending some time in a cabin in the woods to help get his childhood friend off drugs, is a simple set up, but nothing can prepare you for the ideas, and originality that will come with it. Talk of time travel, aliens and self doubt all add into a mix of a sinister case of déjà-vu, students going missing, big brother watching and some seriously strong, raw acting talent. The two leads were captivating and astonishing to watch, and the great Bill Oberst Jr turns up as a crazy (or is he) French man living in a caravan. Utterly compelling, and utterly brilliant.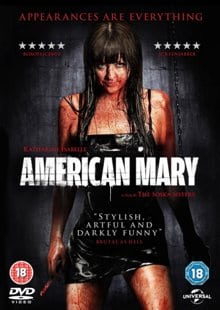 8- American Mary: Directors Jen & Sylvia Soska
The Soska Sisters proved without a shadow of a doubt they are a real force to be reckoned with in the horror world, and American Mary was not only one of the years best, but also one of the most disturbing. Katharine Isabelle was seriously seductive as the jaw droppingly sexy Mary, a medical student struggling to make ends meet. She goes into underground surgery, improving clients looks with more and more sinister demands from clients. A nasty sexual experience with a college professor tips Mary over the edge, but when a girl is this good looking in plenty f revealing outfits, it is very hard to not take her side. Clever, unsettling and totally depraved, American Mary is a horror film showing the ladies of the genre fighting back, and giving the men something to be seriously scared about!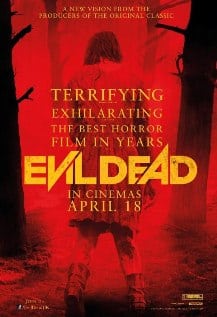 7- Evil Dead: Director Fede Alvarez
When a remake, reboot, sequel, or whatever the hell it was, was announced for the Evil Dead, fans were annoyed. Sam Raimi's beloved classic is more than good enough, and didn't really need updating. However, buzz surrounding Fede Alvarez' version kicked into gear swiftly, Raimi and Bruce Campbell were involved, and suddenly Evil Dead became one of the most talked about films of the year. Blessed with the disastrous NC-17 rating in the US, some cuts had to be made because the film was just too violent. This news spread like wildfire, and fans were excited, and the film did not disappoint. Delivering the same basic story, but using a girl (Jane Levy) as the reason for being in the cabin in the woods, Evil Dead upped the gore, gave us plenty of laughs, plenty of scares and tons of nods of respect to Raimi's original. A magnificent reboot that may not have bettered the original, but was certainly close to being as good as.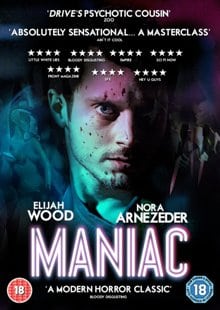 6- Maniac: Director Franck Khalfoun
Now here was a remake that did better the original, and left a lasting impression on this reviewer, and left me physically shaken and unsettled. After seeing Maniac at FrightFest 2012, I just couldn't shake the impression it left on me, and seeing it on Blu-ray it lost none of its power. Elijah Wood filled the shoes of the 'maniac' of the film, but Khalfoun took a different approach to the original slasher classic. Keeping the depraved 80's look and feel, this time round we see all the events through the eyes of the killer, and subsequently, we become the killer. In Maniac we really do get inside the head of a killer, and we witness and feel every kill, every moment of madness, every feeling of discomfort and paranoia, every attempt to be normal, and every psychotic outburst. An arty, totally disturbing horror film that is well and truly only for those hardened horror fans who can take a lot, and I mean a LOT of violence. Nasty stuff, but utterly amazing.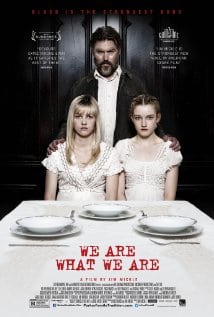 5- We Are What We Are: Director Jim Mickle
I'm not normally one for remakes, but surprisingly this is now the third remake (or sorts) in my top ten horrors of the year. Director Jim Mickle (Stakeland) took a well known Mexican horror, remade it and changed it around slightly to astonishing effect. Instead of the Father dying, here the Mother of a family of cannibals passes away, leaving the highly religious, and somewhat terrifying, Father to look after his two teenage daughters and young son. Directed with a care and attention to detail rarely seen in horror, this is high quality, dramatic stuff that deserves its place on ever top ten list this year. We Are What We Are is so much more than just a horror: a compelling look at a family living outside of civilization, living by their own rules and religious fears, and governed by a menacing Father who will do everything he can to protect his families secret. Moments of horror are mixed with moments of pure emotion, and Mickle directs the film with patience and precision, and the soundtrack creates a haunting, frightening atmosphere that just builds and builds throughout. Immense, powerful stuff with Oscar worthy performances from all involved, We Are What We Are is a masterpiece in atmospheric horror, absolutely stunning from start to finish.
4- The Bay: Director Barry Levinson
The found footage horror genre was showing signs of becoming rather stagnant over the past few years, and then Barry Levinson delivered one of the best found footage horrors ever made. The Bay was a frantic, frightening horror masterpiece about a quiet seaside town overrun with parasites, and said parasites had entered the local water supply, and the local wildlife and fish. During a holiday celebration, a news crew documents the events of a town reduced to panic, and a genius delivery of found footage brilliance see's the whole events (including scientists videos before the outbreak) brought together after the fact. Incredibly scary, too real for comfort, The Bay is exactly what found footage horror should be, and every found footage horror now has a much higher bar set by this awesome film.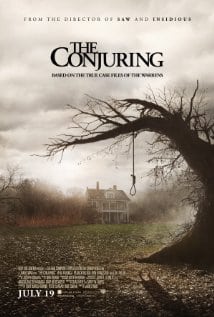 3- The Conjuring: Director James Wan
James Wan gave us two horror films this year: the weak, repetitive Insidious: Chapter Two, and this monster of a horror, The Conjuring. The scariest film of the year? Very likely! The Conjuring was based on the true case of The Perron family, as investigated by famous paranormal investigators, Ed and Lorraine Warren. The Perron's have moved into a creepy old country house, and from their first night, things begin to get rather scary. Wan delivered shock after shock, and the superb quality of acting, mixed with the terrific authentic look, made The Conjuring feel like a proper old school haunter for a new generation. Masterful shocks, an interesting story, and the start of a series of films based on The Warren's frightening experiences, The Conjuring was everything a haunted house shocker should be, and then some. Sleepless nights guaranteed!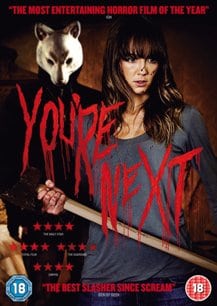 2- You're Next: Director Adam Wingard
The slasher film has been around for decades, and you could argue that the genre may have run out of freshness. Then Adam Wingard comes along to deliver the best slasher in years, and with it came a classic mix of comedy, horror and vicious violence that ticked all the boxes for horror fans. A family gathering in a country house is interrupted by violent men in animal masks, and a night of survival becomes a horror fans wet dream as traps, double crossings, brutal violence and hilarious moments of comic genius all interact to deliver a fresh, energetic and totally geek-worthy horror that delivered the most cheers of any audience at FrightFest. Simon Barrett provided a near perfect script, and Wingard delivered the horror as a man with complete confidence, and a director happy to sit among the genre's best. Masterful is not even close to describing how perfect a film You're Next is. Classic, and very probably genre defining, You're Next was special.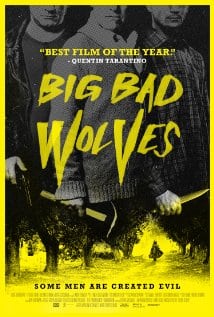 1-      Big Bad Wolves: Directors Aharon Keshales, Navot Papushado
The big hit at FrightFest, Big Bad Wolves, was the film horror fans had travelled to the festival to see, and they weren't disappointed. Big Bad Wolves showed the directors of the superb Rabies delivering a bigger, better, but altogether more intimate film about a paedophile, a detective and the father of a missing girl. All three lives cross paths, and the paedophile is taken hostage while the detective tries to do right, and the Father wants to know where his daughters head has been buried. Some horrific violence is matched with pitch black comedy and a script so tight, so brilliant and so utterly incredible that it is impossible not to love this jaw-dropping work of brilliance. Tarantino named it his best film of 2013, and for good reason, and the film itself will remind many film fans of Tarantino's skill, for Big Bad Wolves is simply genius. Flawless, stunning, mesmerising and utterly engaging, this is filmmaking of the highest order!