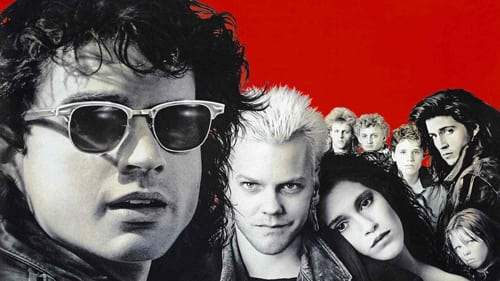 The Grimm Up North team are putting on a screening of horror favourite THE LOST BOYS at regular screening venue, The Dancehouse on Oxford Road, Manchester as part of their Grimmfest Classics screenings.
The doors open at 7pm and the film screening will start at 7.30pm and will be accompanied by a short film, which has yet to be announced. EXCLUSIVE drink offers will also be available on the night. Tickets can be purchased now from The Dancehouse website.
Two brothers move to a new town and soon fall in with the wrong crowd. Nothing unusual about that, except these particular no-mark punks also happen to be blood-swilling vampires. The older brother (Jason Patric) proves easy prey and is soon a fully paid-up member of the undead. But the younger brother (Corey Haim) is made of tougher stuff and, along with a couple of friends, decides to make a stand. Pretty soon the suburbs start swinging to the sound of teen-vampire combat.