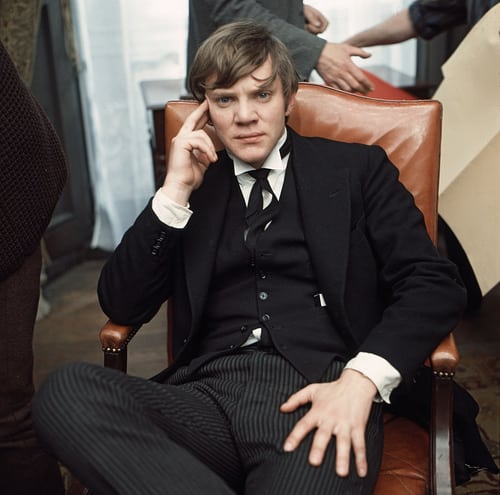 Eureka! Entertainment have announced the release of IF…., Lindsay Anderson's quintessential tale of rebellion and winner of the 1969 Palme d'Or at the Cannes Film Festival. Starring Malcolm McDowell (Clockwork Orange), IF…. was voted the 12th greatest British film ever in BFI's Top 100 British Films poll. IF…. will be released for the first time on Blu-ray in the UK, as part of Eureka!'s award-winning The Masters of Cinema Series on 21st April 2014.
Legendary director Lindsay Anderson expanded on the social outrage and intense character focus of his debut This Sporting Life with this combustible tale of teenage insurrection. Winner of the 1969 Palme d'Or at Cannes, If…. was a popular triumph and instantly recognised as a classic.
A caustic portrait of a traditional boys' boarding school, where social hierarchy reigns supreme and power remains in the hands of distanced and ineffectual teachers and callously vicious prefects. But three junior pupils, led by Mick Travis (played by Malcolm McDowell in the role that would catapult him to becoming one of Britain's most iconic actors), decide on a shocking course of action to redress the balance of privilege once and for all.
Packed to bursting with its director's customary passion and experimentation, If…. remains one of cinema's quintessential tales of rebellion, a radical snapshot of late 60s' change, and one of the towering achievements of British film in any era. The Masters of Cinema Series is proud to present this masterpiece in a new Blu-ray edition.
SPECIAL FEATURES:
• New 1080p high-definition restoration
• Commentary with David Robinson and Malcolm McDowell
• More on-disc extras to be announced closer to release!
• 36-PAGE Booklet featuring a new and exclusive essay about the film by David Cairns, rare archival imagery, and more!