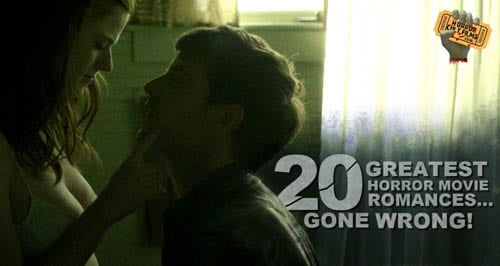 To celebrate the upcoming release of HONEYMOON from Arrow Films, we've an exclusive '20 Greatest Horror Movie Romances That Quickly Turn Ugly' challenge for you guys to get involved with!
Simply visit the challenge page and see how many of the films you've seen!
See if you can get more than my woeful 10!
Newlyweds Paul and Bea want to spend their honeymoon at an intimate cabin in the woods. But the lovely romantic moments quickly disappear when strange events, such as the appearance of a mysterious light, the unexpected nocturnal disappearance of Bea and her strange return, clearly hurt and now acting differently, are destined to tear them apart.