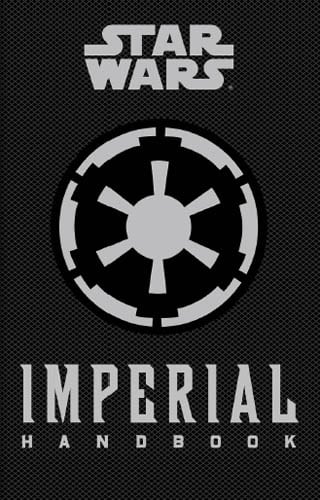 Titan Books are set to publish Star Wars: Imperial Handbook on 7th August 2015 in hardback format.
Set in?world, Star Wars: Imperial Handbook is a comprehensive guide to the Imperial War machine from the Imperial Majesty, Emperor Palpatine, and includes annotated commentary from some of the films' most popular rebel leaders.
The Empire has taken hold of the galaxy. To ensure the success of this Imperial expansion, high?ranking officials from each branch of the military have set down tactical guidelines and procedures, as well as collected mission reports and classified documents for all newly ascending commanders.
Intercepted by the Rebel Alliance in the wake of the Battle of Endor, this top?secret guide also includes annotated notes and commentary in the margins from some of the Empire's highest identified risks, including Princess Leia, Luke Skywalker, Han Solo and more. A compendium of tactics, philosophy and reconnaissance tips, Star Wars: Imperial Handbook is essential reading, whichever side of the rebellion you are …
Star Wars: Imperial Guide is a standalone addition to the on-­going in-­world series collection of Star Wars guides and handbooks from Titan Books, please see overleaf for more.
Daniel Wallace is author/co-author of books including The Jedi Path, The Art of Superman Returns, DC Comics Year by Year, The Marvel Encyclopedia, and the New York Times bestselling Star Wars: The New Essential Guide to Characters. Other universes he has worked with include Smallville, Indiana Jones, and Supernatural.
This hardcover edition includes black gilt-edged pages and full colour illustrations throughout, making it a beautiful object to own, as well as a compelling read for all Star Wars fans.