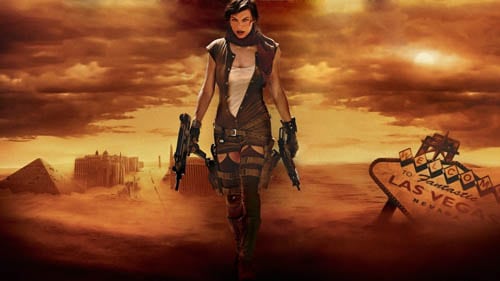 It's no surprise why so many movies are set in Las Vegas. Sin City is a prime location for great storylines, thanks to the luxurious hotels, 24 hour casinos and extravagant entertainment that is always on offer. Films of all kinds of genres have been filmed here, and for horror fans there have also been quite a few to see over the years. Below we list some of the most notable horror films that have been set amongst the bright lights of Las Vegas.
Hostel III
The first two films in the series were known for their gore and shocking violence, and the third doesn't disappoint fans who were looking for more of the same. Basically, there's a bachelor party and hookers, but then things take a turn for the worse and you witness a set of horrifying scenes. Each of the party-goers ends up being tortured and killed, showing off a much scarier side to Vegas than the glitz and glamour that we're used to.
Vegas Vampires
Why wouldn't you love Las Vegas if you were a vampire? The city is open all night, there are tons of people walking the streets on their own and everyone would think that your outfit is just part of some light entertainment in one of the casinos. In Vegas Vampires a gang of the bloodsuckers descends upon the strip, causing havoc for the general public. Watch out for the cameo appearance by Daniel Baldwin.
Leprechaun 3
This is a horror film with one of the more colourful storylines you'll see. Basically it involves an old man trying to offload his awful leprechaun statue in a Vegas pawn shop. This statue has a gold chain around its neck, and when the pawn shop owner removes it the leprechaun comes to life, killing him in the process. Then Scotty, an out-of-luck gambler fresh from the Vegas casinos, walks through the door and picks up the 'lucky' chain, convinced it will bring him the big wins he deserves. What follows can only be described as mayhem, and this is a horror film that is definitely worth a watch.
Resident Evil: Extinction
The famous videogame-based horror series set its sights on Las Vegas for this edition. Albeit a post-apocalyptic version of Vegas, which has mostly been destroyed and buried under the sand. You won't find the glamour of Caesar's Palace here. Unfortunately it's quite hard to tell that this film is actually set in Vegas, as all of the battles with the zombies are all outside so there's no signs of gamblers practising their roulette skills. Still, fans of the franchise will probably find something to like here.
Las Vegas doesn't have to be about gambling and partying, it can also include its fair share of gruesome gore when the right horror movies are set there. From vampires to zombies, serial killers to feisty leprechauns, you have to be careful when you set foot in Sin City.