If horror is the only genre that gets your pulse racing, there are lots of options available to you in the world of video slots. From games inspired by your favourite scary movies to titles that have their own brand of fear to peddle, here are just a few of the best slots to try out for yourself.
Blood Suckers 2
This NetEnt slot is themed around vampires and has excellent production values, with the reels set against the backdrop of a spooky castle. A buxom vampire hunter beckons you to get stuck in with the action, and the symbols feature various lords of darkness, as well as their hapless victims.
The bonus game expands upon the unsettling atmosphere, and you'll need to open up jewel-encrusted coffins to see whether or not an even greater treasure lurks within. The smooth, high-res graphics and the compelling audio effects make this one of the best standalone horror slots around.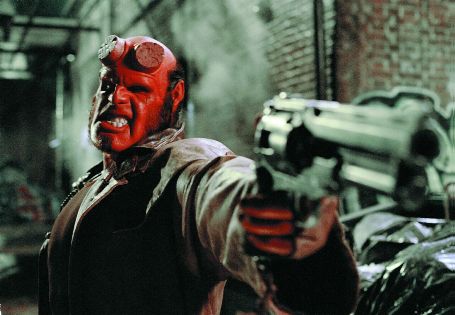 Hellboy
If you're a fan of Guillermo del Toro's movie franchise of the same name, or are looking forward to the 2019 reboot, then you should definitely check out this slot.
The series it's based on is not pure horror, but definitely fits in with the supernatural, unsettling vibe. The symbols are of course linked to familiar characters from Hellboy, and with 20 paylines that are always active, there are lots of different ways to win.
The bonus round is once again the star of the show, allowing you to descend into the Underworld itself and try to get out alive, ideally with a bit of extra booty in your bank. The cartoony aesthetic is not the most impressive you'll see, but it runs well on a range of devices.
The Invisible Man
If classic horror is your bag, this official slot based on Universal's iconic monster flick will be worth a spin. The rocky future facing the attempts to build a modern cinematic franchise around this and other vintage properties notwithstanding, The Invisible Man is still fondly remembered by millions.
Another slot developed by NetEnt, The Invisible Man has plenty of visual polish and features lovingly drawn caricatures of people from the story. The attention to detail will impress anyone, especially in terms of the audio, which includes 1930s-style voice lines to go along with the creepy soundtrack.
There are five reels and 20 paylines, divided into 10 different levels, so you have a decent amount of control over the betting if you decide to play for cold, hard cash. And of course like all video slots, you have the option to play for fun without putting money on the line, so you can get a feel for the game without any risk.
Immortal Romance
However you feel about the Twilight books and films, you can't deny that they have helped introduce a whole new generation to horror. Stephenie Meyer's pop culture behemoth has also inspired plenty of copycats, including this fun slot.
Of course Immortal Romance is not just an attempt to cash in on Twilight, as it features lots of nods to other modern horror properties, including teen-friendly hits like The Vampire Diaries. There are even RPG-style elements built in alongside the usual reel-spinning fun, meaning you can earn new levels and up the rewards the more you play.
This slot offers 243 ways to win, which means it is packed with juicy paylines to exploit. There are wilds to harness, free spins to unlock and a cast of smouldering characters to help you find a matching run.
Creature From The Black Lagoon
The costume may look tame by current standards, but in its day Creature From The Black Lagoon had audiences screaming in terror. And the intro to this video slot definitely plays on that retro appeal, with gorgeous hand-drawn symbols that look like they've been plucked right off a poster for the original movie.
A gentle sound track lulls you into a false sense of security as you start spinning, and just when you've let your guard down, you'll get a winning line and a scary orchestra blast will send chills up your spine.
Free spins and spreading wilds help to keep things interesting, although there is no thematic bonus mode this time.
Zombies
Shambling corpses with a thirst for brains are arguably more popular than vampires at the moment. And even with The Walking Dead hitting a ratings slump, you shouldn't underestimate zombies.
This slot features some delightfully gory imagery, with blood-soaked axes, disembodied eyeballs and a vicious-looking circular saw amongst the selection of symbols. There's no overriding soundtrack; just the ambient hum of an abandoned mall and the distant grunting of the undead to keep you company.
You can get more horror slot game inspiration from operators like Casumo, with such titles attracting players seeking frequent heart-racing moments.