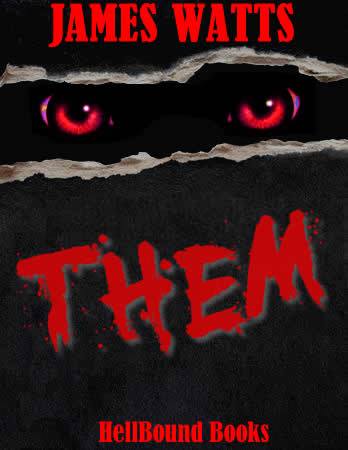 A superlative horror novel of the occult and ancient evil, from the terrifying mind of new author, James Watts, has landed from publisher HellBound Books!
Ray Sanders returns home from Florida to bury his mother. Soon, the supernatural evidence behind his mother's demise begins to surface in the form of dreams and mysterious happenings.
During all of the madness, Sanders must face his destiny and vanquish the generations-old evil that has plagued his family since the 1800's…
In 1854, Louis Sanders, with the help of Elias Atkins, dug a well to provide water to the family farm. What they did not anticipate was the water to be infested with Odomulites – ancient sins. These malevolent beings – were trapped in
our world on their way to the spirit world – formed a pact of protection with both Sanders and Atkins; the families would serve as guardians of the Odomulite nests and in return, a blind eye would be cast when the Odomulites took host bodies to inhabit and feed upon.
It was this pact, which in 2016 would propel Sanders and Julie Fontaine – a young woman with a special connection to the Spirit World – into the heart of the last active nest to rid the town of its insidious Odomulite population.
Get your copy of THEM on Amazon, App Store and Google Play today.