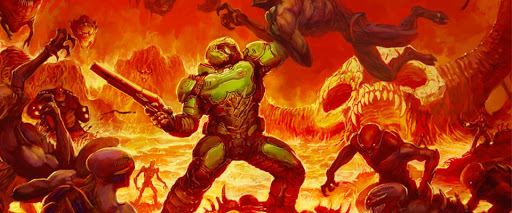 In what has been an undoubtedly terrible year for the majority of us, at least there's been a lot of time for videogames. Whilst some anticipated titles from this year have been understandably delayed, there's still been plenty to get excited about. A new console generation usually heralds a glut of new titles, but that has not been the case this time around, with the current generation still holding things up. That's not to say there haven't been any good games released for the PS5 or Series X, they just haven't been as up to scratch as the list below. So without further a do, here's the HCF team's favourite 10 games of 2020. It's not in any definitive order, as otherwise they would all be at number 1, but here's our recommendations from the year.

Final Fantasy VII Remake
Quite possibly one of the most anticipated videogames of all time, with the thankless task ahead of it, to live up to the hype of the original game, but please fans both old and new. This game felt like more than a remake. Although it is set solely in the original's opening city of Midgar, the game is almost as long as the original, with little filler. The visuals are some of the most stunning of this this generation, the arranged music is enough to give you flashbacks and the care it takes to respect the original as well as make it something new feels like a fair compromise. Despite the modern overhaul, it probably doesn't quite live up to the original, but as a contemporary RPG, it's as good as anything else in the genre that we've seen over the last few years.

Tetris Effect Connected
Tetris is a simple game in both its presentation and play style. After over 30 years and many iterations, you would have surely been stumped to come up with a new and fresh way of presenting the game. Luckily, this version, originally designed for PSVR, has put a whole new sensory spin on the classic puzzle game. It's the same astonishingly incredible game that we were treated to a couple of years ago, but with a more communal twist. Several multiplayer modes have been added, putting an extra challenge on the table, not too dissimilar from last years Tetris 99 on the Switch. But where this really excels is its Journey mode. Light and sound sync up to create an otherworldly experience, making a surprisingly moving, and enthralling version of the classic puzzle game.

Xenoblade Chronicles Definitive Edition
Originally released on the Wii, Xenoblade Chronicles was a game that soon became sought after and quite expensive. Luckily, we've been treated to the Definitive Edition, which contains some lovely HD visuals as well as extra content that ties it to the sequel. Xenoblade is an epic in every sense of the word. In scale, scope and story, everything about this game is massive, and at times felt a little overwhelming. Luckily it doesn't get too intimidating and before you know it, you've spent many, many hours working your way through this magnificent RPG. A twisty-turney saga between two warring species, the Homs and Mechon, both of whom reside on once sentient titans, spans the length and breadth of these titans, with one of the greatest ever videogame scores accompanying. Any RPG fan who's slept on this should seek it out ASAP.

Doom Eternal
Like a heavy metal album cover come to life! The Doom Slayer returns from his lauded 2016 soft-reboot with a sequel Doom Eternal. Where Eternal shines is in its gameplay, within sprawling complex maps the game is designed around the player inflicting as much damage as humanly possible. The mechanics are set around putting the player into a state of violent perpetual motion, keeping them moving and keeping momentum going. Always giving you something to gleefully blow up while listening to the blasting industrial soundtrack it all makes you feel like a beast of hell. Completely living up to its marketing tagline "Rip and Tear".
A game so focused on how it plays, making the fundamentals entertaining on their own right without any other factors is what makes Eternal as good as it is. All of this encourages replayability, and the levels are so stacked with extra content, upgrades, and secrets, it's all just more reason to go back. Aside from some questionable platforming sections and a paper-thin story, Doom Eternal for our money is as good as shooters can get.

Doom 64
Remastered and re-released to tie in with Doom Eternal, 64 perhaps surpasses even that in terms of sheer thrills and pure gameplay. An experience we have kept going back to this year, having finished the game several times and played it in varying difficulty modes, it's testament to the core gameplay at the heart of the franchise as to why everything is still compared to Doom to this day. One of the years biggest surprises, as to be quite honest, there are a lot of games from the 64 era that struggle to hold up today, but the remastering of this has been nothing short of incredible. A gory, creepy, rat maze through the depths of hell, with some of the most simple yet satisfying gameplay we've had this year.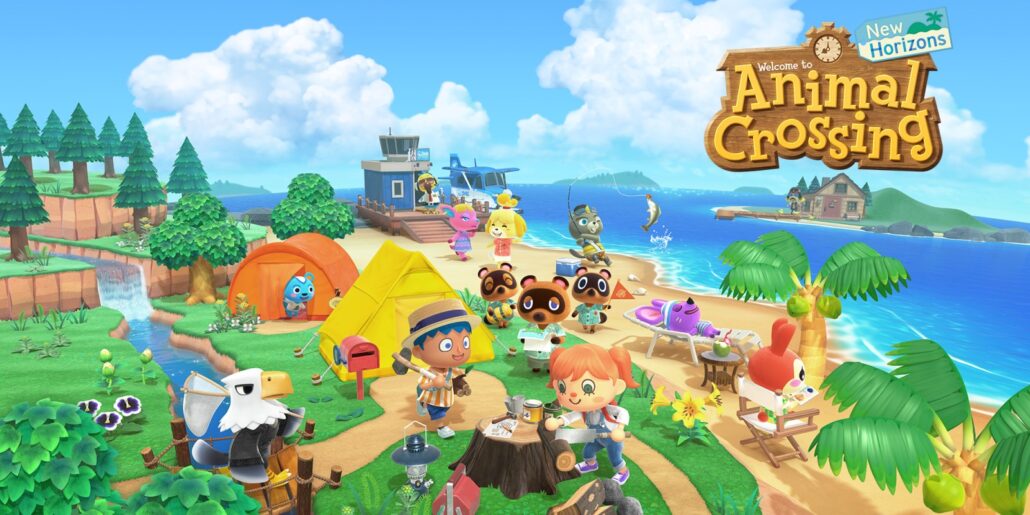 Animal Crossing New Horizons
A title that was almost omitted from this list until it was realised that our editor has actually been playing this game for over 220 days consecutively (even when he managed to get away for a few days in the summer), the addictive nature of this life sim was massively underestimated. And it's a game that has helped many a soul through the hard times we've faced this year, being able to meet up online with your friends, tailor make your island to your own tastes, and have a generally chilled out time. Regular seasonal updates have also kept things fresh since release and it's a game we just can't help coming back to. Released at the end of March, the same day as Doom Eternal and Doom 64, they couldn't be more different, yet have been the most played games at HCF this year.

Resident Evil 3
Following 2019's fantastic remake of Resident Evil 2, it came as no surprise to see the third instalment receive the same treatment little over a year later. Utilising the same game engine as RE2, we see original S.T.A.R.S legend, Jill Valentine trying to escape the zombie infested Raccoon City, but her attempts are thwarted by the bio weapon abomination, Nemesis. The gameplay is fast, frantic and creepy, as you go from one area of the city to the other in your attempts to avoid the stalking nightmare, getting into one horrible situation after the other. While it's not the longest game in this list, it is undoubtedly one of the years best, with replayability in spades thanks to collectibles and achievements. It looks incredible and has given us one of the years best game characters in Jill Valentine. The game also comes with Resident Evil Resistance, a new multiplayer online game from Capcom set in the Resi universe, but to be fair, RE3 was enough to stand alone and keep us thrilled for hours and hours. One of the best games in the franchise for at least a decade.

Spelunky 2
In some ways, Spelunky 2 changes everything and nothing. At its core, it's basically the same game as its predecessor; you work your way through a series of levels top to bottom then on to the next world until you reach the final boss. Standard platformer fare. But Spelunky separates itself with its brutally difficulty and with each death sending you right back to the beginning with all of the levels re-mapped and appearing completely different. You're left with nothing but the skill you've gained from your last run.
A familiarity with the original is used against veteran players; confidence in your skills from the first game will throw you under a bus, with everything changed just enough to feel new. But beyond its fundamental gameplay, everything around it is expanded tenfold: new paths to follow through the levels, new endings, new enemies, new level types, new everything. A cynic would call it "Spelunky 1.5", but for us it earns its sequel suffix without question – it completely eclipses the original to the point of irrelevancy all the while making it a welcoming experience for new or experienced players.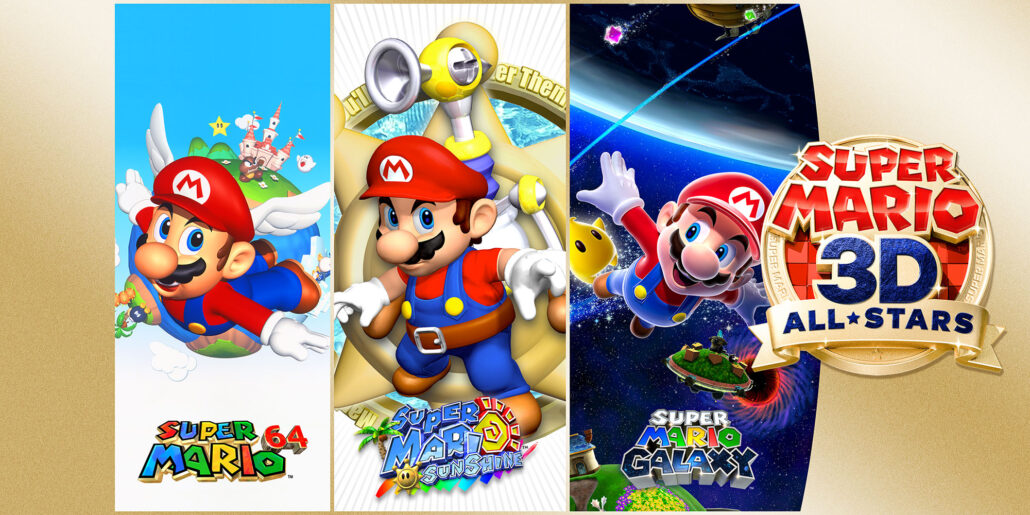 Super Mario 3D All Stars
A collection of Mario 64, Sunshine, and Galaxy, this one speaks for (and sells) itself. With most gamers having more than a fondness for at least one of these games it's a no brainer – we don't have to tell you Mario 64 is good to convince you here. With emulations done on Mario 64, and Sunshine alongside some extra magic done on Galaxy to get the game running on the Switch, these versions are easily the best we've seen them looking on a console. Some feel a little bit dated in play, but that's to be expected when playing a 24-year-old game, though still a far cry from unplayable.
Despite their best efforts, and surrounded in argument over if it was overpriced, if it was anti-consumer, and some even wondering if they could have done a better job emulating it themselves it's quite difficult to go wrong with this set of games. If the anxiety of missing the deadline for purchasing the collection didn't already get you (31st March 2021), and you're not on a Nintendo boycott from the collection, then this is an easy recommendation.
Street Fighter V Champion Edition
Champion Edition is the definitive version of Street Fighter V. As always, the first iteration is always superseded by at least a couple of others down the line, and this one is worth waiting for if you haven't tried SFV yet. Whilst the art style isn't much of an improvement over IV's shift to polygons, the gameplay is sublime. Controlling the vast array of fighters has never been better, and this is undoubtedly the greatest instalment of the fighting series since the fantastic Third Strike at the end of the 90's. The massive roster of characters has exploded since the initial release of Street Fighter V back 2016, and the additional multitude of costumes just adds to it. Although it boasts the usual array of arcade modes, with this one in particular paying homage to the previous Street Fighter games, the real fun to be had is in its online ranked battles. Once you've got to grips with a character and taken them online, it becomes a time sink of 'just one more', seeing if you keep up a winning streak or turn your run of bad luck around. There's nothing quite as elating as beating someone that is clearly better than you, with a turn around of good fortune. The Street Fighter games have always been the touchstone of these one on one fighting games, and Street Fighter V Champion Edition reaffirms its place as the one to beat.
Compiled by Juan Vasquez & Connor Keegan