Recent estimates put the number of active gamers at the 1.5 billion mark, and this number is increasing year-on-year. People play video games for a variety of reasons, including to relax, socialise, and challenge themselves; yet one of the burgeoning sectors of the video game industry is games designed to terrify players. As such, gaming developers are increasingly looking to famous horror movies – and their characters – as a source of inspiration. But what games feature famous horror characters? And is this horror character tie-in likely to prove to be an avenue that will continue to be explored in the future?
Mighty Kong
iGaming is an industry on the climb. The popularity of these online casino games has no doubt been aided by the better overall quality and more in-depth gameplay. The sector has also benefitted from basing games around famous movie characters. Those that play online pokies at SkyCity Casino, for example, will already be aware of one of their most popular games, Mighty Kong, which is based on the King Kong movies. Mighty Kong features characters that will be recognisable to fans of either the 1933 or 2005 King Kong flicks – including Carl Denham, Ann Darrow, and a petrifying version of the giant gorilla himself.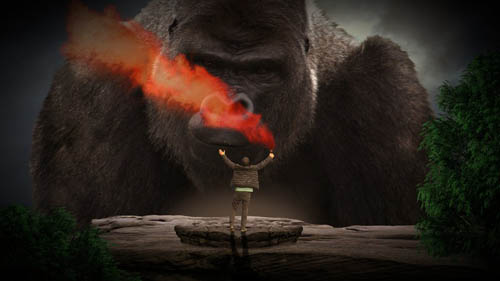 Alien: Isolation
There have been many gaming variations of the popular Alien movie franchise, but none come more horrifying than Alien: Isolation. This 2014 release is set 15 years after the original Alien movie and gives a first-person perspective of Amanda Ripley – daughter of Alien's original protagonist Ellen Ripley – as she attempts to outsmart a single Alien creature. The Alien cannot be defeated, and the game is solely based on keeping Amanda alive, making for an edge-of-the-seat experience. Alien: Isolation won several awards immediately after its release, and was praised by critics for its incredible details that were based on the original 1979 film Alien, and its characters.
Chucky: Slash & Dash
All horror fans will be well aware of Chucky, the fictional doll and main character in the Child's Play film franchise. They may not be familiar with the game based on the character, however, which was released by developers Slimstown Studios in 2013. Chucky: Slash & Dash allows players to control Chucky, or his bride Tiffany Valentine, as they run through the "Good Guy" toy factory. Gameplay in Chucky: Slash & Dash has an endless runner style, similar to that of Temple Run et al, and was released only for iOS devices.
Mighty Kong, Alien: Isolation, and Chucky: Slash & Dash are just three of the most popular games to feature famous horror movie characters. Whilst the quality of the gameplay in each varies, they do provide players with a clear link to the horror movies that they are based on. Moving forward, the success of the three aforementioned games will undoubtedly have opened the eyes of developers to the potential of horror character tie-ins. As such, gamers and horror fans alike can expect to see many more of these produced in the coming years.