22 Bullets, L'immortel (2010)
Directed by: Richard Berry
Written by: Alexandre de La Patellière, Eric Assous, Franz-Olivier Giesbert, Mathieu Delaporte, Richard Berry
Starring: Gabriella Wright, Jean Reno, Kad Merad, Marina Foïs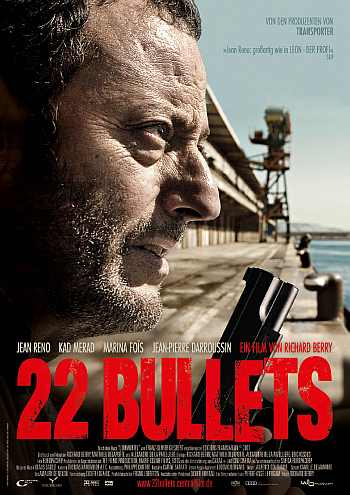 [youtube]https://www.youtube.com/watch?v=BSYVPYglfnc[/youtube]
22 Bullets (L'imortel) (2010)
(18) Running Time: 117 minutes
Directed by: Richard Berry
Writer: Richard Berry
Starring: Jean Reno, Marina Fois, Kad Merad
Reviewed by: Matt Wavish, official HCF critic
Ever since his role in Luc Besson's classic hitman thriller Leon, I have loved Jean Reno and once I heard he was returning to that style of film again, I was extremely excited. Jean Reno IS Leon, and even here many many years later, you can still see Leon's habits breaking through, in a good way mind. 22 Bullets is French cinema at its best, a glorious crime/revenge thriller that moves along at a relentless and unforgiving pace that does not give you any chance of becoming bored or sidetracked. This is revenge, served up brutal and calculated by a legendary mobster, so if you have a weak stomach or are easily offended, then maybe this film is not for you. However, if you are a fan of real, serious, hard hitting world cinema, then you are in for a treat.
Jean Reno excellently  plays retired Gangster Charly Mattei, a feared mobster who's trademark was to shoot his enemies once in the head and once in the heart before they fell down. After a brief get to know him and his broken family, the violence suddenly starts as Mattei is gunned down in a carpark. With no less than 22 bullets in him, he somehow recovers and so begins his return to the world he has tried to leave behind. With police closely monitoring him in hospital he soon finds out from former associates who was responsible and so escapes hospital in order to find out some answers. This leads to a bloody revenge as double crossings and horrific truths begin to surface. Knowing Mattei survived the hit, the mobsters responsible are nervous, and Mattei casually walks into their dinner parts and tells them all he will be coming for them in a glorious scene of bravery and power. I will not go into detail as to who is involved with what as it will seriously spoil your enjoyment.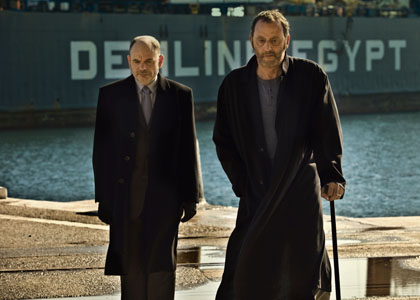 We also get acquainted with Marie Goldman, a detective who wants to do the right thing and just might have some sympathy for the retired Mattei. Her role in the film is as important as Mattei himself, and she also provides a strong and incredibly real side-story that is both tragic and dramatic in equal measures. It is not often you find yourself siding with the detective out to get the 'hero' but here you really do. Goldman and Mattei share some screen time in moments of pure respect for each other which is both refreshing and a little comforting. Don't be fooled though, Mattei is a cold blooded killer when he wants to be, and he is a very angry man indeed and pretty much almost the entire film is made up of chases, threats, violence and brilliant gun fights. There is great stuff going on here, really really great stuff and nothing in this film drags or feels out of place. Even the often hard to watch tragedy of Mattei's broken family feel necessary and increasingly relevant as the film moves forward.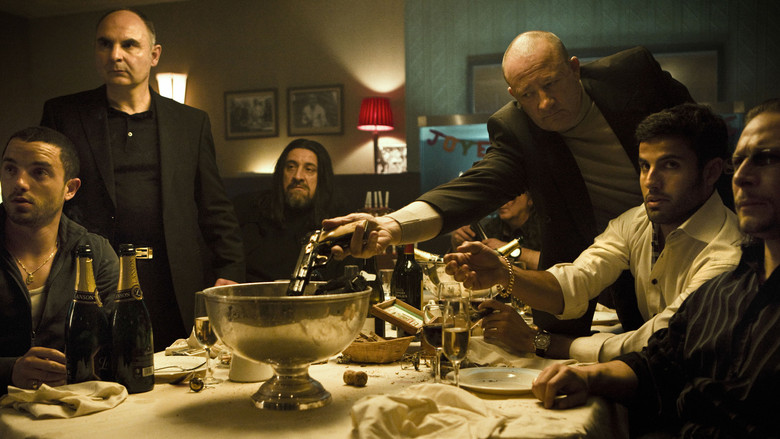 Some fo the violence is hard to stomach though, and the French are becoming true masters at delivering gut wrenching violence that looks far to real. In one of the most disturbing scenes, we see a gangster tied to the floor as another mobster literally plays football with his face. Moments like this do exactly what they are intended to do, a remind you that the life of a gangster is not as fun as some movies make it out to be, there is a vicious, nasty side to it which, when not shown to be theatrical, become all the more real and disturbing.  Any fan of revenge film, gangster films or world cinema cannot go far wrong with this awesome achievement. Watch, enjoy  but be warned it is extremely violent. Great stuff!
Rating:
[pt-filmtitle]22 Bullets[/pt-filmtitle]