Killer Bitch (2010)
Directed by: Liam Galvin
Written by: Liam Galvin
Starring: Alex Reid, Carlton Leach, Fred Batt, Jason Mariner, Sarah Bennett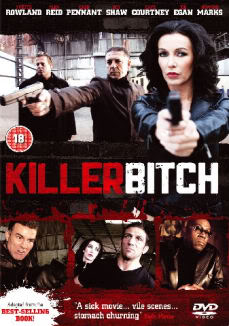 [youtube]https://www.youtube.com/watch?v=zWVQbOQFAPs[/youtube]
Killer Bitch (2010)
(18) Running time: 92 minutes
Director: Liam Galvin
Writer: Liam Galvin
Starring: Alex Reid, Sarah Bennett, Fred Batt, Jason Mariner, Carlton Leach
Reviewed by: Matt Wavish, official HCF critic
After reading about this in the papers, to do with Alex Reids rape scene about a year ago, i just had to see what all the fuss was about. For all the wrong reasons, this was actually a hell of a lot of fun. Now, if you plan to watch this i must warn you, the actual film is absolutely dreadful. The direction is horrendous, the action scenes look so amateurish its embarrassing, the quality of the production is pretty horrible too, although the colouring and actual characters look very well polished so it doesn't look overly cheap, the music is pretty good and goes with the film well. But seriously, its awful. What you basically got is a trying to be clever plot of gangsters picking on a victim, getting them to kill five people on a list or the gangsters will start killing that persons friends and family. Add into this mix a sinister guy having too much fun with this "game" which adds an easy to spot twist at the end, and a crazy boxer on the hunt for revenge after his attractive blonde girlfriend is brutally raped. That rape scene, by the way, is over in a flash and is not the infamous Alex Reid scene. His scene comes later and it's not really rape as the girl he is with enjoys it and strips for him and kisses him. And, even if it was supposed to be brutal, you can't help but laugh at the moans and hardman groans Mr Reid belts out every two seconds.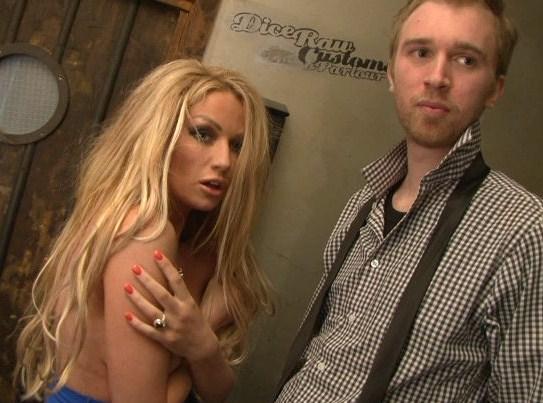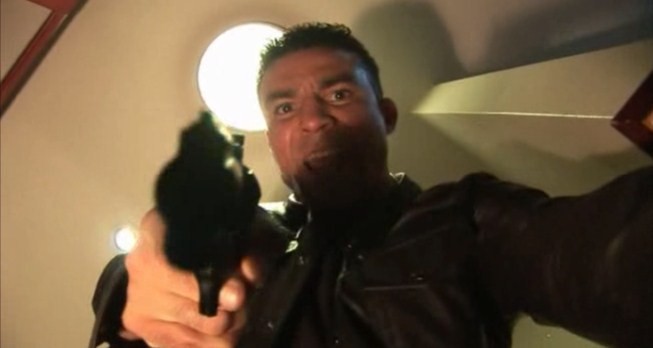 Basically, what we have here is a film full of everything you want from a gangster film, but on a very very amateur level. There is so much naked, and might I add, hugely attractive girls in this, bloody hell they are gorgeous. There is violence which is hard to take seriously because it is put together so badly. There's millions of gun shots, which again look terrible. Now, apart from the obvious fact there are naked gorgeous women on offer, you'd think, after what I've said that there wasn't anything else? You'd be wrong. The highlight of this film is the fact that it stars a who's who of real life tough guys and gangsters. Football hooligans Jason Marriner, Cass and Carlton Leach all make an appearance, with Jason Marriner proving to be very funny indeed. Howard Marks makes an appearance too, and most of the cast look too tough to be actors, and the fact the acting is shit proves they weren't actors. So, the highlight is seeing real life tough guys playing pantomime, playing with fake guns and taking part in fake fights where they clearly want to batter each other instead. The script is so bad it's actually really really funny in places, I'm not sure if its intentional or not. There is a hilarious scene where this massive bloke is arguing with some charity collection old men and at the end of the argument he asks them a question, they respond by saying the soldiers are in Afghanistan, or something like that and he bellows "well, their no use to me then!" and shoots them.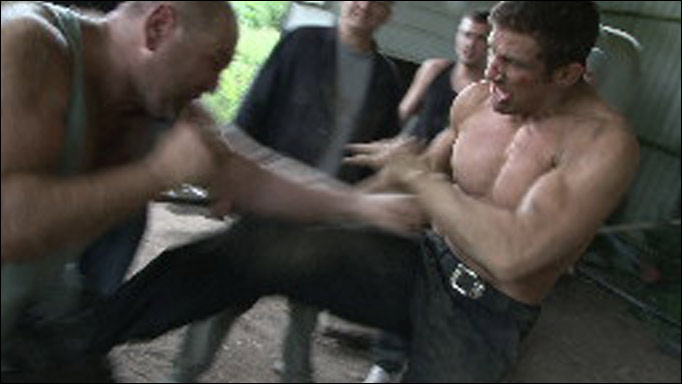 All I will say is if you watch this DO NOT take it seriously and you may actually have fun with its stupidity, I did. A brilliant beer movie if ever there was one!
Rating: