Guillotine Guys
Directed by: James Ricardo

Starring: Mark Wood, Russ Kingston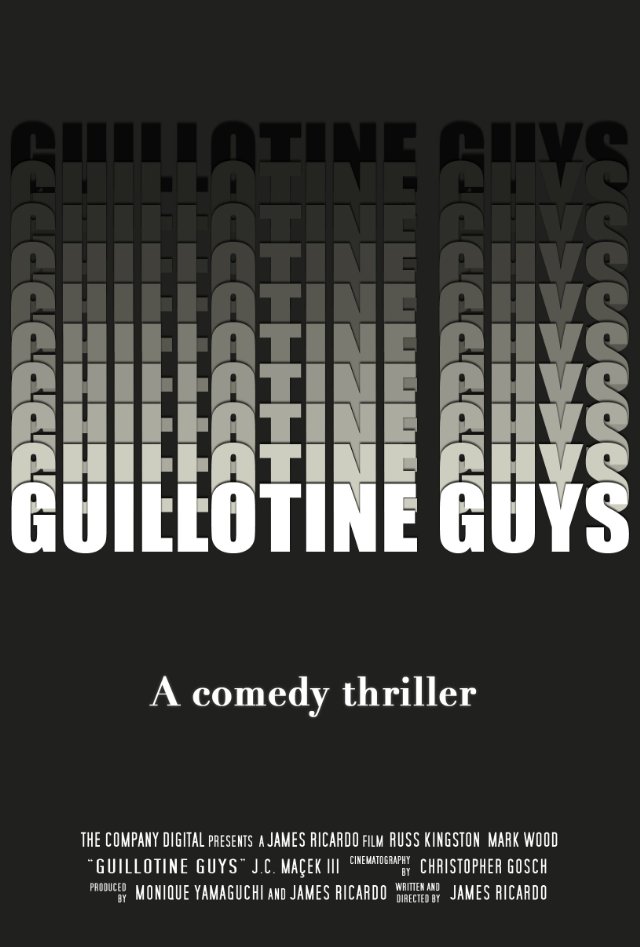 Guillotine Guys is dark comedy thriller from writer and director, James Ricardo. James' film had me curious, shocked, wincing, laughing and 'ohhh'ing. A short that can do all that in under 7 minutes deserves to be recognised. The film is gritty and authentic with an attention to detail that should be applauded. The two main actors, Russ Kingston and Mark Wood, play their parts incredibly well, especially Russ as Elmer – the glue sniffing shopkeeper.
It's been a while since I've laughed and I love nothing more than dark humour and Guillotine Guys certainly ticks that box.
Check it out for yourself below.
[youtube]https://www.youtube.com/watch?v=jSl_KzlkZmU[/youtube]