Contradictory to what many would have you believe, 2012 was actually a very strong year for horror, with 2013 looking even stronger (my list of what to look forward to in horror in 2013 will arrive soon). 2012 saw Hammer re-establish itself as a force to be reckoned with after delivering their biggest ever film. Directors like Ti West, Scott Derrickson and James Watkins proved without a doubt they were not one hit wonders. We saw the emergence of some fresh, new and exciting talent with directors like Adam Wingard, Alex Chandon, Steven C. Miller, Andy Fetscher, Richard Bates Jr, Nicholas McCarthy, Carles Torrens and Bradley Parker all delivering exciting new horror and breathing new life into a number of different horror genres. We also saw the return of horrors big guns like Eduardo Sanchez, Paco Plaza, William Brent Bell, Anthony DiBlasi and Chris Kentis and Laura Lau proving they still have what it takes.
In terms of films, naturally found footage lead the way and continues to dominate, but thankfully the genre added some new tricks: aliens, hauntings, exorcisms, nuclear disasters, insanity, zombies and a silent house were all used to great effect. The year also saw horror cliches turned inside out, a return to old school terror, zombies continued to stand tall, and poltergeist continued to be a problem for victims. Ghosts, insanity, monsters, serial killers, inbreds, torture and mute characters turned out in force, and violence and comedy played a big part in this years films, usually together.
However, for me, 2012 saw good acting, incredible scripts and a patient approach to horror shinning through. Granted we still got the usual gore-fests and paranormal activity's but 2012 was the year atmosphere ruled. Directors came up with new and exciting ways to unsettle their viewers, and many horrors this year left me shaken and rattled. Timings, sounds and a disregard for rules were dominant this year, and horror was all the better for it. There have been lots of good horrors this year, so let's take a look at them shall we:
20- Cassadaga
Director: Anthony DiBlasi
This nasty little film threw just about everything but the kitchen sink into a savage collection of ghosts, séances, hauntings, mystery, killers, beautiful women and torturers. It is likely that this film contained something to please just about every horror fan, but for some there was maybe too much going on. The story of a deaf girl who attempts to contact her dead sister by way of a séance was guaranteed to have dangerous results, and it did. Soon the girl is being contacted by other spirits, and not only that but a horrible serial killer is on the loose who enjoys turning his victims into puppets. Nice! (Ross Hughes review)
19- Evidence
Director: Howie Askins
Found footage goes into overdrive as a group of friends go camping and document poor Ryan's first time living it up with nature. Being a found footage horror, naturally things go wrong, but just how bad things turn out is something totally unexpected. If you have not seen this then I mustn't spoil things, but let's just say there is a lot more to this film than you would ever imagine, and the second half is totally insane, and totally brilliant. (review)
18- Attack of the Werewolves
Director: Juan Martinez Moreno
This Spanish werewolf horror comedy was literally bursting with energy and brilliance. Featuring ancient curses, a secluded town and some terrific werewolves, this is a must for those who love their werewolves, and a damn fine horror comedy too. Quick, witty dialogue and laugh out loud slapstick humour blended with moments of genuine terror all add up to a great viewing experience. (review)
17- Absentia
Director: Mike Flanagan
Winner of a number of festival awards, and rightly so, Absentia gave horror fans something dark, delicious and a little different. The idea of a dark tunnel being the cause of a number of missing persons cases might not sound like much on paper, but this film was genuinely unsettling, with a cast of terrific actors, an intriguing story and a number of jump scares with plenty of haunting imagery, Absentia is not to be missed. (Ross Hughes review)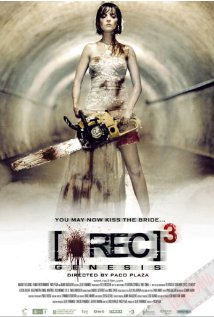 16- (Rec) 3: Genesis
Director: Paco Plaza
OK, so I didn't love this as much as the previous two films in the series, but on reflection it is still a cut above most other horrors using either found footage or zombies. I can't say I was keen on the decision to take out the found footage, and the comedy didn't sit well with me, but there was a serious amount of fun to be had here. Whether it be the groom walking around dressed as a Knight, or the deaf Grandad, there were plenty of classic moments, with a lot of gore, and Leticia Dolera is seriously hot! (review)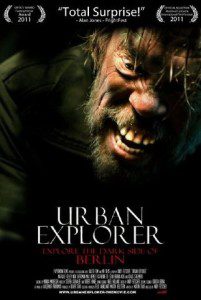 15- Urban Explorer
Director: Andy Fetscher
A group of strangers meet up to do some illegal 'Urban Exploring', which is where they hire a guide to take them to places they shouldn't really go. This group is exploring the dark underbelly of Berlin and head off down a load of tunnels under the city's streets. Down there they meet a former East German border guard, and things go from bad to worse. Astonishing atmosphere is created using horrific sounds and music, and the dark tunnels help induce a ferocious sense of panic. The cast all do a wonderful job too, but be warned, this is not for the faint of heart. (review)
14- The Devil Inside
Director: William Brent Bell
Given one of the finest promotional build ups I have seen for a horror in quite some time, it would appear for most the final product didn't live up to the hype. Personally I loved it, and I know I am in the minority here but I genuinely enjoyed this found footage flick. Granted it had many problems with some of the cast and lots of  continuity errors, but it was a damn fine exorcism horror. The tone was dark and unpleasant, and the exorcism scenes were appropriately horrific. It might not have been as scary as promised, but it certainly left a mark and got under my skin. I still don't understand the complaints about the ending, and I cannot agree with people who claim this is one of the worst films ever made. Seriously? Check out my Worst Films of 2012 if you REALLY wanna see some crap! (review)
13- Silent House
Directors: Chris Kentis, Laura Lau
The original Spanish version was an inspired, yet flawed piece of terror. The original mainly suffered from a lack of involvement with the cast because, to be honest, they couldn't carry the film. In this remake by the directors of the terrific Open Water, they brilliantly cast Sundance golden girl Elizabeth Olsen, and the results were stunning. I have never seen pure terror projected on screen quite like Olsen does here, a magnificent performance and a rare case of the remake being better than the original (Dr Lenera's review)
12- The Pact
Director: Nicholas McCarthy
The ending may have asked more questions than answers, but Nicholas McCarthy's first full length feature delivered shocks and scares aplenty, and was clearly influenced by good old fashioned ghost horror. The set up of a woman disappearing , and then her sister staying at the same house to find out what happened to her after their Mother's death, allowed McCarthy plenty of opportunity to scare his audience. The Pact, for the most part, was a nerve jangling, edge of your seat spookfest that delivered good old fashioned frights again and again until you can barely take anymore. A terrific central performance by Caity Lotz as the sister looking for answers, and consequently having to deal with some really scary shit, gives the film a terrific and heightened level of brilliance. (Dr Lenera's review)
11- Excision
Director: Richard Bates Jr
Excision saw Richard Bates Jr announce his directing skills to the horror community, and we all sat up and took note. Like a sledgehammer to the head, Excision was sexy, funny, brutal and disturbing and was one of the most original horrors of the year. A superb performance by AnnaLynne McCord brought disturbed student Pauline to the screen, and into our nightmares. Struggling with her social skills, she has horrific dreams of sex and violence, and an unpleasant dream of becoming a surgeon. Less said about the story the better, just see it! (review)
10- Sinister
Director: Scott Derrickson
Director Scott Derrickson proves that The Exorcism of Emily Rose was not a one off, and returned to horror with stunning results. Maybe it was marketed wrong by way of comparisons to Insidious, but Sinister was not as scary as everyone expected. Instead it was a thunderous tour de force of menace and unease that really got inside your head. The title Sinister could not be any better a word for describing just how this gorgeous horror felt. Ethan Hawke helped elevate the films brilliance as a writer desperate for one final hit, but goes too far in a case of what appear to be ritualistic murders. Derrickson builds tension and menace with a truly horrifying soundtrack and a crawling, almost stealth like camera. Filled with some truly horrible imagery, Sinister was one of those horrors that simply won't leave your head, and ends up creeping you out days after the experience of seeing it. (review)
9- Chernobyl Diaries
Director: Bradley Parker
Paranormal Activity creator Oren Peli's name came up a number of times this year, and Bradley Parkers Chernobyl Diaries was one of the films which heavily advertised his name. No problem there, and it worked as the film clearly benefited from Peli's name on the poster. However, Parker himself did a truly stunning job with his horror that see's a group of friends go out on a tour of the town of Chernobyl. Not exactly legal, but their guide takes them to places off limits, and they are off limits for a reason because the deserted nuclear disaster town may not be all that deserted. A great cast, and a truly phenomenal use of a camera bordering on found footage, Parker's film dripped atmosphere and delivered one of the year's biggest and best jump moments (remember THAT bear?) (Dr Lenera's review)
8- Inbred
Director: Alex Chandon
It has been a great year for British horror, and Alex Chandon's totally insane Inbred was one of the best. A group of offenders are taken to a big house in the country for a weekend of bonding and hopefully self esteem building. However, the locals don't take too kindly to them being there, and an unfortunate event sets off a chain of brutal killings and bizarre theatrical plays put on by the locals using their new found victims. The film is great for all the wrong reasons, it is totally politically incorrect, insulting as hell and all the better for it. Not willing to hold back, the violence is gloriously over the top, sick and twisted (a standout scene involves a horse stamping on a victim's head), and the comedy comes thick and fast. One second you'll be laughing out loud, the next puking in the toilet, extreme horrific fun at its best. (review)
7- The Aggression Scale
Director: Steven C. Miller
Horror gets deadly serious with Steven C. Miller's finest film yet. A group of criminals arrive at a family's new home in search of money they believe is owed to them. A simple set up, but what follows is anything but. Turns out the family have a son, a mute boy with a sadistic nature and a keen eye for laying traps. Teenager Ryan Hartwig gives a chilling performance as Owen, the teenage boy who savagely takes the Home Alone story to a whole new level in a blistering display of violence. Credit to the rest of the cast who all do a fine job, and credit to the director for delivering one of the surprise horror hits of the year. Breathtaking (review)
6- A Horrible Way To Die
Director: Adam Wingard
It has been a great year for small indie horror, and we have been seeing a number of new faces emerge with the skills and determination to move horror forward. Horror anthology VHS showcased some of the best, and Adam Wingard was one of them. However, few films this year could match Wingard's near perfect serial killer flick that is as dark and serious as they come, and stunningly chilling. The film see's AJ Bowen play escaped killer Garrick Turrell, and he has come back to his hometown in search of his girlfriend who has moved on. The disturbing film really gets inside the head of a serial killer, and one of the most frightening scenes of the year show's Turrell not enjoying killing, but doing it because he simply needs to. Strong dialogue, violence and Wingard's patient build up craft a truly unforgettable and uniquely unsettling horror. The score goes that extra mile in giving this film an added level of chills, and you will come away from this exhausted, but with full admiration of a fresh, bright new talent in Wingard. (review)
5- The Cabin in the Woods
Director: Drew Goddard
Well, what can you say about Drew Goddard and Joss Whedon's The Cabin in the Woods apart from the fact it was insanely awesome. The film was shelved for years after some money problems with its original distributor. However an on-line campaign, and a new distributor (thanks Lionsgate!) meant the film finally saw the light of day, and horror fans loved it. Using every horror cliché known to man, the film embraced horrors expected moments and turned the whole genre on its head. A group of friends, naturally, stay at a cabin in the woods, but stupidly read Latin out loud (you should never do that in a horror!) and end up being hunted by some truly horrific zombies (the best in years). To say anything else would seriously spoil the fun for those who haven't seen it (shame on you!), but The Cabin in the Woods is simply put, a horror fans wet dream! (review)
4- Lovely Molly
Director: Eduardo Sanchez
Remember that guy who co-directed The Blair Witch Project? Well, he has made a number of half decent horrors since, but Lovely Molly saw Eduardo Sanchez remind the genre that he is still one of the best in the business. Lovely Molly was a dark, horrible and extremely disturbing tale of Molly, a woman who may, or may not, be a little insane. We learn about her troubled past and problems with drugs as the film moves along, and her poor husband struggles to deal with her ever increasing insanity. Moving into her parents old house tips Molly over the edge (or does it) and what follows is a stunning display by actress Gretchen Lodge of a woman losing her mind. Sanchez doesn't answer his questions (thankfully) and leaves the ending open for your own interpretation, a bold and brave move which leaves the film lingering in your head, and trust me you don't some of the imagery and nasty stuff here stuck in your head for long! (review)
3- The Innnkeepers
Director: Ti West
Ah Ti West, we honestly thought House of the Devil was your masterpiece, but then you go and do it again, but better with The Innkeepers, cheeky! Using the same approach that worked so well in House of the Devil, The Innkeepers is a no frills, stripped back tale of the haunted Yankee Pedlar Inn. Sara Paxton and Pat Healey provide two of the best central characters of the year as they spend their final weekend as staff at the Inn. Deciding to go ghost hunting, and with a small amount of guests left in the building, West masterfully builds his story. Beginning with plenty of comedy and flirting with the two members of staff, they also enjoy poking fun at their guests. However, once the film takes on a new and frightening twist, West shows all the wannabe horror directors how to really scare your audience. Perfection? Your damn right! (review)
2- Apartment 143
Director: Carles Torrens
Director Carles Torrens exploded onto the horror scene with Apartment 143, the film which proves that actually Paranormal Activity is not really that scary. This film see's a group of investigators set up camera's and gadgets in the flat of a troubled Father and his two kids. After the death of their Mother, things have gone from bad to worse and it would seem they also have a poltergeist problem. Written by Buried director Rodrigo Cortes, Torrens wastes no time getting right down to the action as the film becomes a ferocious onslaught of one well crafted scare after another. Not many horrors have literally left me shaking this year, but Apartment 143 did. This is how found footage horror should be done, just don't expect to get much sleep after 'surviving' the experience! (review)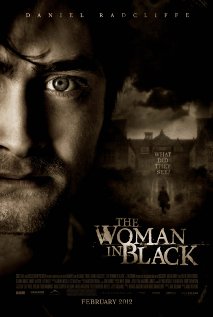 1- The Woman in Black
Director: James Watkins
Hammer is back, that was what The Woman in Black told us, and after a number of half decent horrors over the last few years, The Woman in Black delivered Hammer's biggest ever film. Deservedly so? Oh yes, very much so! Not only that, but it proved that after the savage and brilliant Eden Lake, James Watkins is a real force not only in British horror, but in horror the world over. Even more good stuff was that Daniel Radcliffe proved there was indeed life after Harry Potter, and proved he was a brave but perfect casting choice for the role of young lawyer Arthur Kipps. Heading to a remote village, he must attend Eel Marsh House to ensure all documents are in order after the owner passed away. A perfect setting, and a real sense of the lawyer bring an interfering outsider, the mansion itself was a wonderful choice of location. Standing on its own island which gets cut off from the mainland when the tide comes in, each night we spend in the house is scarier than the one before.
Using proper authentic old school ghost horror techniques, and Watkins choosing silence to create his scares rather than a build up of music, The Woman In Black was the scariest film I have seen in a long time. Thinking it was the cinema experience of the haunted mansion which made it so good, I recently watched it again on Blu-ray, and guess what, I very nearly shit myself! The most perfect, and downright frightening horror of the year, The Woman in Black is a brilliant achievement in showing the horror world that you don't need violence, gore or a sadistic killer to creep you out. You need a good story, a strong cast, expert timing, and long lingering moments of silence where you just know something is about to happen. The genius of Watkins direction? He doesn't just deliver the scare when expected, he bloody throws in a further ten right after to ensure maximum impact, and quite possibly a wet seat! 100% the best horror of 2012. (review)