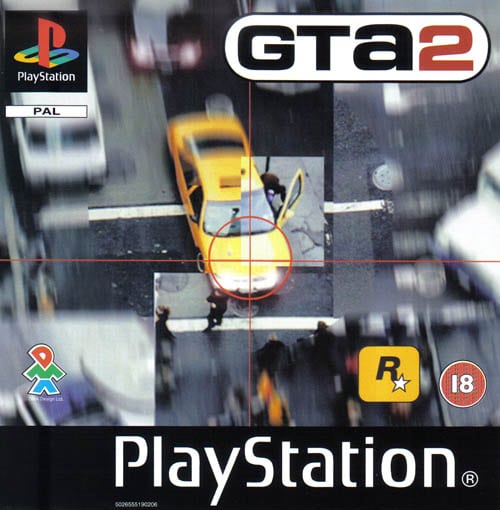 "If you want to see them cry, poke em in the eye, put your fingers in the socket and watch them fry, Taxi Drivers must die!"
"There's a 10-71 in West Flotsom!"
1999 brought about the release of the second open-world installment of the Grand Theft Auto series, GTA 2.
The Loonies, Zaibatsu Corporation and The Yakuza were the first three of the seven gangs to work for in the game, which continued with the overhead view gameplay that Grand Theft Auto 1 and London had introduced.
In Grand Theft Auto 2, you could go to different gang areas to answer the ringing telephones and do work for the respective gang. Work for one gang too much, and you're respect with another gang will decraease and put you in their bad books. If you got into trouble, you'd be followed by the police, as indicated by a little image of a cop's head. Much like the current star police rating, the more cop heads you had, the more intense the police presence would be, with swat cars and eventually tanks in pursuit of you. Other treats included random tasks such as Kill Frenzy, where you had a time limit to kill a set number of people with a particular weapon, such as the flamethrower or military tank.
It wasn't uncommon to see a row of Elvis impersonators crossing the road, all joining in for a chorus of "ah-huh-huh", as you cruised the streets, looking for a car to steal. Gang cars were easy to identify with the logos of their respective gang on the top of the car – Z for Zaibatsu, a smiley face for The Loonies and a Yen symbol for the Yakuza.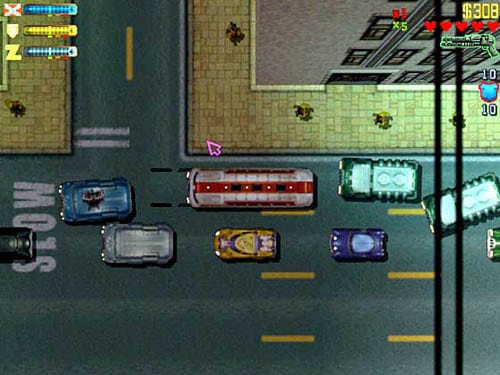 With save opportunities at the church, and without a map to work out where you were, the GTA and GTA2  were two tricky games to play and even now, after 14 years, the games are as difficult – and fun – to play as ever.
The PC version of the game was available from Rockstar's website to download for free but has since been removed. The game can be obtained via Steam download when buying the complete GTA package.
Bat says: "Grand Theft Auto 2 was my first introduction to the GTA series. I was gripped but could I get past the first level? Could I heck! Finding the church was impossible for me. My favourite memories of GTA 2 was being able to crush cars for money, the sound effects and songs (Jesus My Savour!) and of course, Kill Frenzy. Possibly my second favourite GTA of all time."