Here's what's new on the WiiU and 3DS eShop this week, as well s some price cuts,  from 31/07/14.
X-Type Plus – Wii U – £2.69
Take the pilot seat of the XType attack ship and defeat an ever-growing enemy force in this uncompromising shoot'em'up. XType Plus combines classic arcade action with a unique and modern look and feel. The procedurally generated boss battles always provide a new challenge. Each time you defeat a boss, the next one will come back even bigger and meaner. You have to evade hundreds of bullets, lasers and rockets while taking out the enemy part by part. Compete for the highest score with your friends in a worldwide leaderboard or watch the replays of the world's elite and learn new tricks and techniques. XType Plus features two different game modes: a zen-like Classic Mode and an action-packed Plus Mode with faster movement, EMP Bombs and even more dangerous enemies. Precise dual analog stick controls let you master even the most difficult of situations, all while the pumping soundtrack, huge explosions and beautiful effects will put a grin on your face.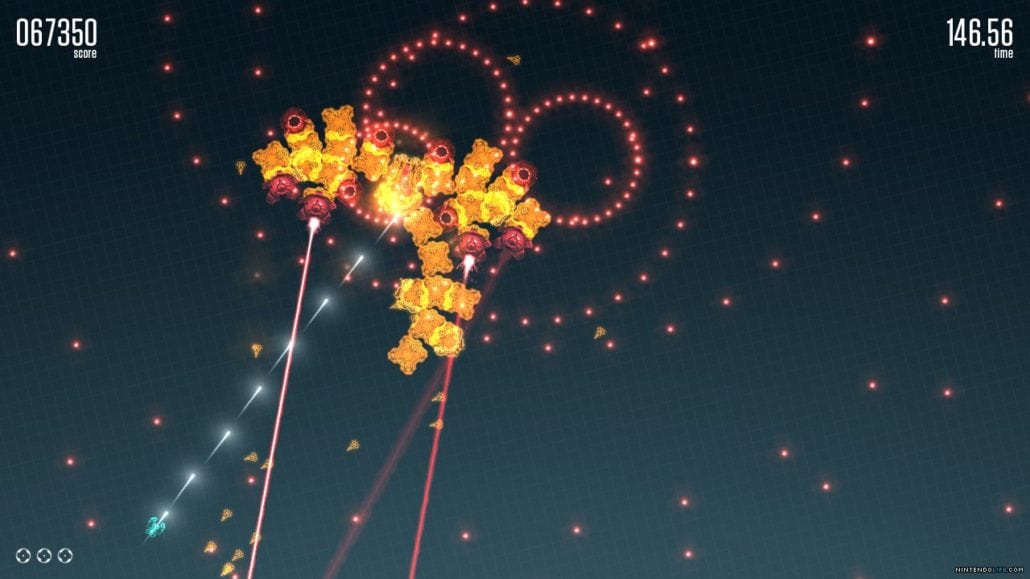 Ice Cream Surfer – Wii U – £4.49
Tired of the kids that love ice cream and hate vegetables, the evil broccoli gathers an army. His plan is to destroy the flavour universe, and to force everyone to eat tasteless vegetables. Are you ready to free the universe from the Evil Vegetables?
Midtown Crazy Race – Wii U – £4.49
This game is a tribute to the car games from late 90s, a madness race in Midtown.
Bombing Bastards – Wii U – £5.99
Have a blast! Bomb oodles of nasty critters in a series of 30 wicked mazes! Defeat hellish bosses in heroic fights, play solo or up to 5 players in merciless battles, and embark on a hilarious journey with the witty Dr. Wallow to conquer the galaxy in this explosively fun arcade game!
Pop N Twinbee Rainbow Bell Adventures – Wii U SNES Virtual Console – £5.49
The cutesy characters from the classic Pop'n TwinBee blast out of their shoot 'em up world and hit the ground running in this acclaimed Super NES™ platformer. An evil warlord is trying to conquer the universe, so TwinBee™ and friends must save the day. Play as TwinBee, WinBee, or newcomer GwinBee, and battle through challenging stages using numerous punch, jump and special weapon skills, before taking down each giant boss. Play solo or cooperate with a friend, or duke it out between yourselves in the head-to-head battle mode!
This is the European version of the game, which was originally optimised by the developer to play music at a speed similar to the Japanese version. Gameplay, demos and animations run at PAL speed. The aspect ratio has been corrected for this release.
2048 – 3DS – £1.19
Enjoy 2048, the most addictive number sliding puzzle. Move all tiles in one direction, double up tiles of the same number. Reach the 2048 tile before the board fills up. Try different games modes with 1024, 2048 and 4096 goals for extra challenges. There are 20 achievements to unlock for hours and hours of puzzle fun. Can you reach a new highscore? With intuitive controls you will enjoy 2048 more than ever. 
Family Kart 3D – 3DS – £4.49
On your mark, get set… Family kart! Join Billy, Sarah, Cuz, and all the family in a light-hearted racing game that has come to the Nintendo 3DS™ thanks to ARC Style's Family series! Enjoy three different modes: Grand Prix, Free Play, and Time Mode. With eight characters and eight karts, all with their different strengths and weaknesses, you can play for hours challenging the 12 different courses at one of three different levels of difficulty! Then connect to the national ranking online and see how your best times in Time Mode compare to those of your rivals across the nation! Use your items wisely, master the road, and earn your rightful place as the head of the family as you leave your kin in the dust! Game only plays in 2D.
LEGO Ninjago Nindroids – 3DS – 01/08/14 – £34.99
The highly popular LEGO® Ninjago™ videogame franchise is back with high-kicking action and adventure! Based on the first five new episodes of the animated TV series, "LEGO Ninjago Rebooted," players will battle and defend the New Ninjago City where the Ninjas face a technological threat by the evil Overlord and his robotic army of Nindroids. Using swift combo attacks, unique fighting moves, special weapons and new vehicles, the Ninjas must fight with all their might to save Ninjago.
Quell Reflect (demo) – 3DS – Free
Quell Reflect is an enchanting game of logic, which has taken the puzzle world by storm. Put your brain to the test with this charming puzzle game that features over 100 levels of addictive, lateral thinking. Featuring a beautiful exclusive soundtrack by Steven Cravis, Quell Reflect is a deceptively simple, and easy to pick up game that will test your brain in new ways. Be prepared to lose yourself in this entrancing Zen classic! Fall in love with Quell today!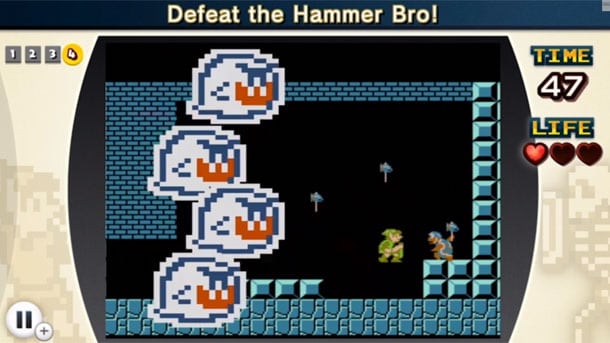 Sale items include another NES-tacular discount for NES Remix owners. If you own either NES Remix 1 or 2, you can get Kirby's Adventure and Super Mario Bros. 2 for £2.44 each on the Wii U NES Virtual Console, and for £1.74 each, you can pick up Donkey Kong, Zelda II, Wario's Woods, Ice Climber and PunchOut!
Other discounts include the critically acclaimed Trine 2: Directors Cut for £5.49 until 21/08/14, and 3DS owners who are fans of annoying sentient snowmen are in for a treat as Frozen: Olaf's Quest is reduced to £19.99 until 14/08/14.