The latest additions to the Wii U Virtual Console this week are Mega, Man, and there's some new games on the eShop too.
Unless stated, all should be available from 24/07/14.
Super Toy Cars – Wii U – £6.99 Super Toy Cars is a tabletop arcade combat racing game featuring fast and cool-looking cars, impressive tracks made of everyday objects and a bunch of power-ups that will let you destroy your opposition. Collect all cars and upgrades to keep up with competition while you progress in career mode or have a quick race either against AI opponents or against friends. You can play up to 4 players locally. There are 16 different cars in the game each one with its unique handling model. You can experiment with them and play the ones that best suit your driving style and the different situations you'll find in our 12 tracks. Oh, and maybe you'll want to use different cars depending on which type of event you're playing, because we have 48 events in career mode, but not all of them are races! Super Toy Cars is a big game and has lots of options for you to tinker and play with, but most importantly this game has been carefully crafted to be fun to play and race, either alone or with friends.
Wooden Sen'Sey – Wii U – £8.00 Wooden Sen'SeY is an action-platform game set in a unique Japanese Steam Rock world that is full of humour. You follow Goro, a village chief, through a series of levels on his quest for vengeance. He defeats his enemies using his axes to slice, dice, squash and grapple! Wooden Sen'SeY aims to offer players a unique gaming experience inspired by old school game mechanisms while incorporating modern technology and magnificent 3D graphics.
Master Reboot – Wii U – £9.99 Imagine a world where death is no longer final, where precious memories are saved to enjoy forever, where your soul is immortal, welcome to the Soul Cloud. Upload your soul to our dedicated servers and relax knowing that a part of you will live on for eternity. That favourite holiday, happy moments from your childhood, meeting that special someone for the first time. All these memories saved for your digital soul for your family to revisit again and again. The Soul Cloud – saving your past to secure your future. Master Reboot is a haunting first person sci-fi adventure horror game set inside the Soul Cloud. It's an exploration game with action and puzzle elements set across 34 unique environments. The game features a distinctive visual style, intriguing storyline, psychological adventure-game action and dynamic atmospheric soundtracks. Get prepared for upload… Where am I? Who am I? It's time to piece your life… and death back together.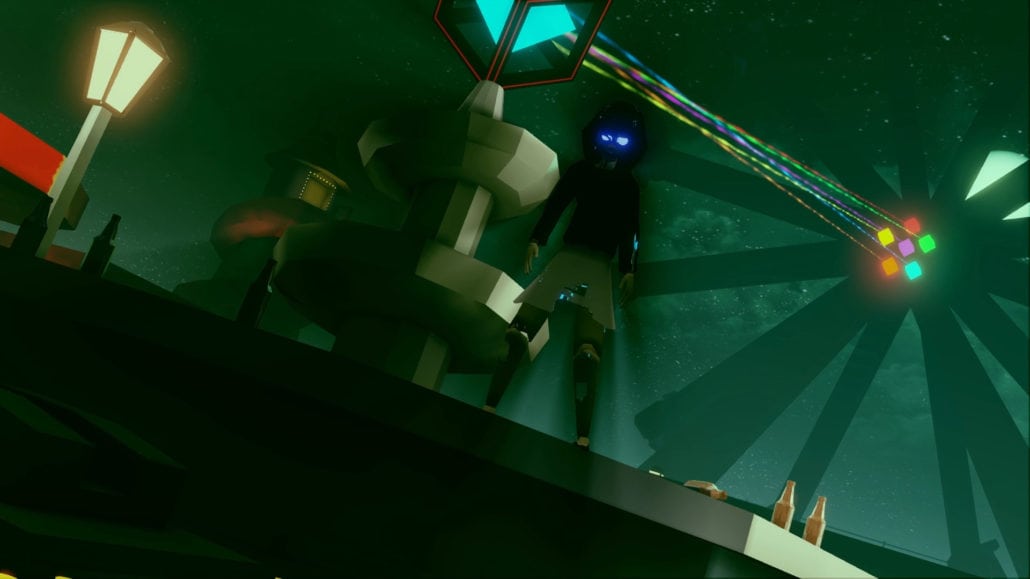 Siesta Fiesta – 3DS – £3.99 Siesta Fiesta is a colourful action game where players take control of the snoozing Siesta as he's taken on a one-of-a-kind tour of Fiestaville: home to the beloved Fiestas. Use Siesta's bed to bounce, boost and rebound across the island's 8 fun-filled regions. Siesta Fiesta combines various elements of classic arcade gameplay to create a truly unique adventure. Use the ball-like Siesta to smash Piñata Blocks, activate Power-ups, battle bosses and trigger a host of whacky contraptions. With its intuitive gameplay and varied level design, Siesta Fiesta aims to appeal to both long-time gamers and newcomers alike.
Mega Man Battle Network – Wii U GBA Virtual Console – £6.29 In the future, a youngster named Lan battles cyber-crime with his Personal Exploration Terminal (PET). But Lan's PET is no ordinary avatar; it's Mega Man.EXE, a cyber-identity which infiltrates the crime-ridden network to battle destructive computer viruses! Defeat viruses in real time and collect Battle Chips: data containing valuable weapons and critical system info. There are more than 175 Battle Chips to collect. Help Lan and Mega Man.EXE restore peace and order to the network!
Mega Man 5 – Wii U NES Virtual Console – £3.49 Proto Man – once the trusted brother of Mega Man – has mysteriously gone berserk, kidnapping Dr. Light and forcing Mega Man to go on the offensive. Assisted by his new sidekick Beat, a robotic bird, and his faithful robo-dog Rush, Mega Man must battle through eight thrilling levels and defeat the robot masters lurking within. Defy gravity in Gravity Man's stage, chip away the defences in Stone Man's stage and catch some surf in Wave Man's stage, before the final showdown!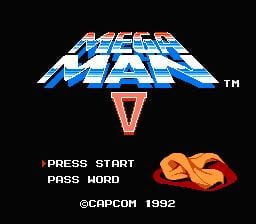 Mega Man 6 – Wii U NES Virtual Console – £3.49 The first Annual Robot Tournament was going well – until the mysterious Mr. X took the top eight robots to conquer the world. Enter Mega Man to save the day! Mega Man 6 was the last of the series to be released on NES™, and it goes out with a bang! Battle through eight new stages and defeat the boss in each, to take its power for yourself. Also, adaptors allow Mega Man and cybernetic canine Rush, to combine and become Jet Mega Man or Power Mega Man, to fly and perform power punches.
NES remix 1&2 owners are in for a treat this week, as if you own either game, several Wii U NES Virtual Console go on sale from 24/07/14 until 31/07/14, including Super Mario Bros and The Legend of Zelda (both down to £2.44), while you can get Dr. Mario, Excitebike, Clu Clu Land, Ice Hockey and Urban Champion for £1.74.
There are a few titles on sale on the 3DS too including Pokemon Link: Battle!, which is down to £4.49 until 31/07/14. Other titles are Aqua Moto Racing 3D and Snow Moto Racing 3D, which are both priced at £3.39 and Real Heroes Firefighter 3D is £4.49 until 31/07/14
Very tempted to pick up NES Remix!