What was hitting the news?
Fresh from the success of Mrs Doubtfire, director Chris Columbus was lining up to remake Planet Of The Apes with Arnold Schwarzenegger in the lead role.   George Clooney was a much wanted man and was rumoured to be given up the role as The Green Hornet (alongisde Jason Scott Leigh) to star in Dreamworks first live action feature- The Peacemaker.  Wesley Snipes and Woody Harrelson were hoping for another smash after hitting big with White Men Can't Jump and were all set to hit Britain with their next film The Money Train.  Early buzz doing the rounds was that Casino, getting ready for release was even better than Scorsese's original film Goodfellas.  A certain Johnny Depp was all set for his first proper action film in Nick Of Time, where he had too save his kidnapped daughter in a movie that was played out in real time.  While Pierce Bronsan was basking in the critical success of Goldeneye, work was already getting started for his second performance as 007.  Warner Bros were hoping to bring Wonder Woman to the big screen, while a certain film called Scream was gearing up for its May release with an early buzz that it would bring back the slash genre…..in which many laughed at the notion….. Finally, Val Kilmer had pulled out of the The Saint film, while Baz Luhrmann had managed to swing the casting of Leonardo Di Caprio and Clare Danes for his next film Romero and Juliet.
The ultimate Serial Killer film was released this month and shocked the entire horror fan base with a stunning storyline and a massive "What's in the box?" head scratcher…..forever copied but never bettered…..Fincher's best film….unless you count Fight Club I suppose……
[youtube]https://www.youtube.com/watch?v=J4YV2_TcCoE[/youtube]
The Ultimate crime thriller?  Michael Mann bought two screen icons together on-screen for a cup of coffee and the whole world went mad.  A stunning masterpiece that when watched over and over, makes you forget the disastrous other film Pacino and De Niro made.  Crime has never been so slick and beautifully made since.
[youtube]https://www.youtube.com/watch?v=0xbBLJ1WGwQ[/youtube]
Cindy Crawford's first movie and was it her last?  Much hyped thriller thanks to the supermodel that never really became a massive hit.  Looking back its crazy to think of the two leads making strides at the box office but this was typical 90's fare.  Not great, instantly for gettable and probably never seen by the majority of the new generation.
[youtube]https://www.youtube.com/watch?v=C45YBr8B_zI[/youtube]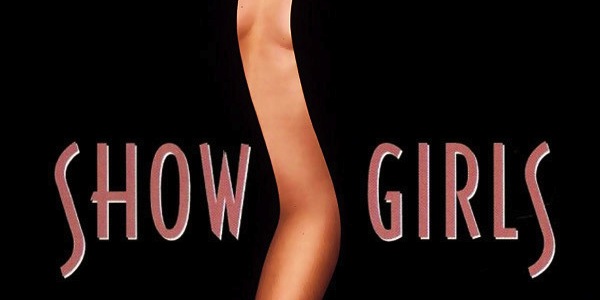 Another film from this month that has lasted the test of time, but for all the wrong reasons!  Soooooo bad it needs to be watched, Show Girls has a 14% rating on Rotten Tomatoes and was nominated for 7 Golden Raspberry Awards.…..How this even spawned a sequel is anyone's guess but thanks to the worst sex scene ever put on film, you be mad not to even take a look……
Thanks to a massive success with the likes of Face//Off and Con Air, it seems that Nic Cage's most powerful portrayal has sadly been forgotten.  Playing an alcoholic  in Mike Figgis powerful drama, Cage has never been better and with Oscar success thanks to the performance of Elizabeth Shue….Leaving Las Vegas was another gem to be released this month and one of the top contenders for best film of the year…..
[youtube]https://www.youtube.com/watch?v=Ke6kU0rD8Jg[/youtube]
From Dusk Till Dawn may have spawned a decent TV spin off last year, but it was in 1996 in the month of January that the world came to know the Gecko brothers.  Part Pulp Fiction Part Salem's Lot.…this has quite rightly gained a massive cult following and is one of QT's most popular films on his CV…..shame the sequels never lived up to the promise though….
[youtube]https://www.youtube.com/watch?v=-bBay_1dKK8[/youtube]
While Scary Movie was the blockbuster that gave the Wayans the box office clout, it was in fact Don"t Be a Menace….. that is probably their best film to date.  A spoof of all films like Boys In The Hood, this is a crazy, silly but hilarious film that still holds the laugh to this day.  Forget recent shit like Haunted House, if you a fan of any of the Wayans…then this is a must see……………
[youtube]https://www.youtube.com/watch?v=ltcyceZxGiY[/youtube]
Remember Pauly Shore????   No????  Who???   Shore was tipped to be a huge comedy star but it never quite came off and while California Man was the closest he came to Box Office glory….this stoner comedy has managed to grab a small fan base…..interesting for anyone and a bit of trivia…..this film introduced Jack Black and Kyle Gass to the world as Tenacious D……
[youtube]https://www.youtube.com/watch?v=4EWikCCfHJw[/youtube]
Other films out this month……Michelle Pfeiffer was getting all Dangerous Minds with us in a film that is now more famous for its title song……Indy's Harrison Ford was starring alongside Julia Ormond in the remake of Sabrina…….The late Whitney Houston was Waiting to Exhale, while two films seem to have been totally forgotten for one actor and then a director.  The War starring Kevin Costner and Elijah Wood is lost in time while who has seen or remembers Steven Soderberg's flick The Underneath?
Salma Hayek
Was gaining massive attention thanks to her small appearance as the Vamp Santanico Pandemonium in Dusk Till Dawn.  Her table top dance with a large snake wrapped round her neck is still sexy and seductive to this day……..
Brad Pitt
Starting to become the superstar that he is known for too this day.  All thanks really to the modern classic Seven in which he chased one of the film worlds most notorious serial killer…….
Before DVD's, Netflix and Amazon Prime… there were videos to rent and out that month were………
Bad Boys.…..pure 90's mayhem…in a decade where Michael Bay was not having fun with robots…..
[youtube]https://www.youtube.com/watch?v=mPQ_uErLwFE[/youtube]
Ummmmm……………….noooooooooooooooooooooo……wa?????………ok…..then……… don't you miss those days of crap rentals……directed by the legend that is Alan Smithee.….says it all really……
[youtube]https://www.youtube.com/watch?v=SWaQNI2BABY[/youtube]
Took me ages to find the trailer….a film that is also called Terminal Force…..Starforce and of course like above Galaxis…….Brigitte Nielsen looking like…well…..Brigitte Nielsen……words can't describe this……
[youtube]https://www.youtube.com/watch?v=bb2yZx-OUNI[/youtube]
                                                                                      NEXT TIMEWARP:  DECEMEBER 1998