Bradley Cooper first came to our attention on the big screen with a brilliant comic performance in the box office hit, Wedding Crashers. Since then, he has been rising and rising in stardom, constantly surprising us with impressive performances in a variety of powerful roles across many genres; from comedies to thrillers and psychological dramas.
From a small-part supporting actor to a leading man, Bradley Cooper's star keeps continuing to rise, and his part in forthcoming true story American Sniper is getting us excited to see him in yet another diverse and powerful role. Join us as we take a look back over his rise to Hollywood's A-list in some of our favourite Cooper performances.
THE HANGOVER (2009)
We all fell in love with Bradley Cooper in 2009 while laughing our way through the hilarious The Hangover. This tale of a bachelor party-gone-wrong features an all-star cast with Cooper, Ed Helms, Zach Galifianakis, Heather Graham, Justin Bartha and Jeffrey Tambor at the helm.
Widely praised by critics (with the occasionally dismissive feedback on its vulgarity), the comedy also broke records worldwide, becoming the tenth highest grossing film of 2009 worldwide and the second highest grossing R rated comedy in the United states ever.
The film received multiple accolades, including the Golden Glove Award for Best Motion Picture – Musical or Comedy. Its success also led the film to become a franchise, with two films following on in its successes.
THE A-TEAM (2010)
In 2010 we got to see a little more of our favourite Hollywood newcomer, in the riotous film adaptation of the hugely popular 80s action-adventure television series.
In The A-Team, Cooper teamed up with an all-star line up including Liam Neeson, Sharlto Copley, Jessica Biel and Patrick Wilson and ex-UFC champion, Quinton Jackson. Playing a comic role to perfection, Cooper and team set out to clear their names of a crime they were falsely imprisoned for.
Although meeting with mixed reviews, the film was a success at the box office and brought Cooper one step closer to the Hollywood hall of fame.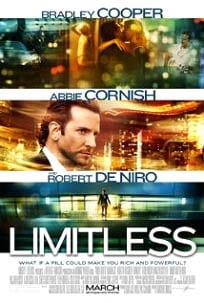 LIMITLESS (2011)
In 2011 Cooper took the spotlight as the star of Limitless – the fast-paced thriller based on Alan Glynn's novel The Dark Fields.
Cooper stars as Eddie – a miserable and failing writer who discovers a mysterious pill that allows him to unlock 100% of his brain. Eddie's life spirals into new dimensions as his new found insight brings him skill and knowledge in every film, but what happens when the pills run out? This thought provoking thriller, co-starring Robert De Niro, let us see a different, darker side to Cooper.
The film generally received positive reviews and became a success amongst audiences, building a wider fan-base for the rising star.
SILVER LININGS PLAYBOOK (2012)
After action, adventure and comedy, Silver Linings Playbook showed us a more sensitive side of Cooper, starring alongside Jennifer Lawrence and teaming up once again with Robert De Niro as a man suffering with bipolar disorder.
Soon after being released from a psychiatric hospital, Pat (Cooper) makes an unlikely friendship with quirky widowed Tiffany (Lawrence). Tiffany convinces Pat to enter a dance competition with her, and slowly the pair show signs of being able to help each other.
The film met with immense critical success, and began to establish Cooper as a serious actor. It was a hit on the awards scene too, with multiple nominations and wins in the Academy Awards, Golden Globes, BAFTAs amongst many others.
On top of critical success, the film earned commercial success, grossing more than eleven times its budget with $236 million worldwide.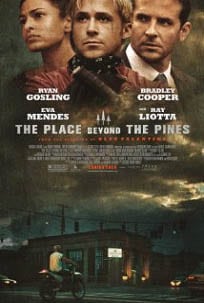 THE PLACE BEYOND THE PINES (2012)
Arguably one of Cooper's darkest roles to date, crime drama film The Place Beyond the Pines provided audiences with a stellar cast and a moving and powerful story about a young motorcycle stunt rider (Ryan Gosling) who turns to robbing banks to support his girlfriend (Eva Mendes) and young son.
Determined to stop the crimes is an ambitious and conscientious policeman (Cooper), but working for a corrupt boss blurs the lines between what is right and wrong.
Generally met with critical and commercial success, this powerful drama is one Cooper will surely be proud to have on his CV.
AMERICAN HUSTLE (2013)
This all-star line up starring Cooper, Christian Bale, Amy Adams and Jennifer Lawrence delves into the world of forgery and loan sharking in this satirical crime comedy-drama.
Cooper plays Richie DiMaso, an FBI agent planning a sting operation that may end up bringing everyone's world crashing down.
As was becoming the trend for a Cooper-flick, audiences flocked to see it and nominations came pouring in, with ten Academy Awards nominations. It also won Outstanding Performance by a Cast in a Motion Picture at the 20th Screen Actors Guild Awards.
AMERICAN SNIPER (2015)
And not forgetting Mr Cooper's latest foray into the moving picture, as he plays US sniper Chris Kyle in the exciting new film adaptation of Kyle's autobiography American Sniper: The Autobiography of the Most Lethal Sniper in US Military History.
Directed by Clint Eastwood and co-starring Sienna Miller, this powerful and hard-hitting journey into the true life story of a man on the front line looks set to be another Cooper classic, and with awards bells already ringing and fans itching to see it on the big screen, we have a feeling it's going to a big one.
AMERICAN SNIPER IS COMING TO UK CINEMAS 16th JANUARY 2015