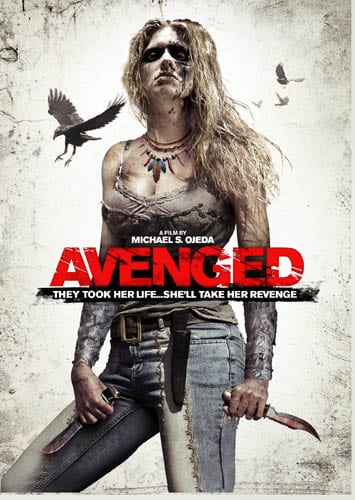 Uncork'd Entertainment will release the critically acclaimed Avenged at Arena Cinemas Hollywood on March 6, 2015.
As part of the opening night celebrations, the 10:15 PM screening on Friday March 6th will be followed by a Q&A with cast and crew, including star Amanda Adrienne and director Michael S.Ojeda.
A second Q+A sessions will be held after the Sunday March 8th 6:30 PM screening.
These two Q+A sessions are EXCLUSIVE to Los Angeles.
A lethal injection of scares, thrills, romance, and the supernatural, director Michael S. Ojeda's confronting revenge film "delivers on all levels" (Bloody Disgusting) and "deserves to be viewed, discussed, and then viewed again" (The Horror Honeys).After a gang brutalises a deaf girl (Amanda Adrienne), her lifeless body is inhabited by the spirit of a revenge-seeking Apache warrior.