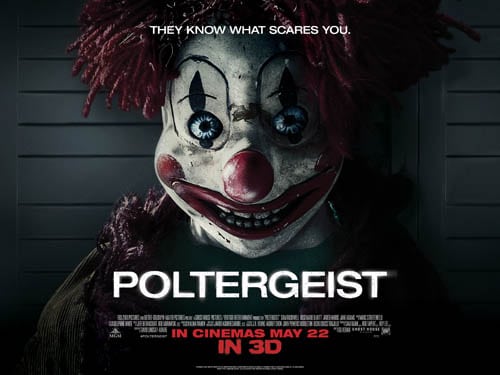 POLTERGEIST is in UK cinemas now and to celebrate the release, we're going to take a look at the creepiest kids in film
Legendary filmmaker Sam Raimi ("Spiderman," "Evil Dead", "The Grudge") and director Gil Kenan ("Monster House") contemporise the classic tale about a family whose suburban home is haunted by evil forces. When the terrifying apparitions escalate their attacks and hold the youngest daughter captive, the family must come together to rescue her before she disappears forever.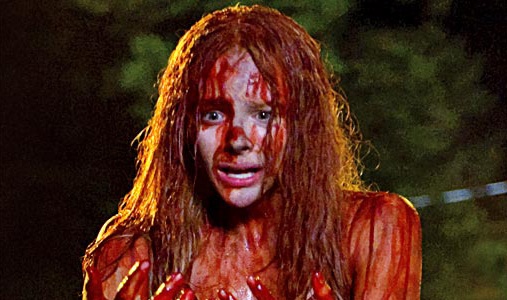 Carrie White – Carrie – Chloe Grace Moretz
Carrie is an awkward, lonely teenager who is often the target of bullies at school. She has always been singled out as the strange kid who longs to fit in, but her cause isn't helped by her obsessively religious mother who drives Carrie to breaking point. So when Carrie discovers that she has telekinetic powers, she takes revenge on those who've made her life a misery.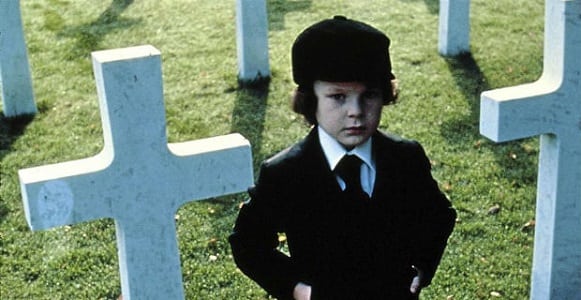 Damien Thorn – The Omen – Harvey Spencer Stephens (1976 version)
Damien is the adopted son of Katherine and Robert Thorn. Although Katherine believes him to be her biological child. When Damien's nanny inexplicably commits a public suicide at his 5th birthday party followed by a sequence of increasingly mysterious events, his parents begin to question his seemingly boyish innocence.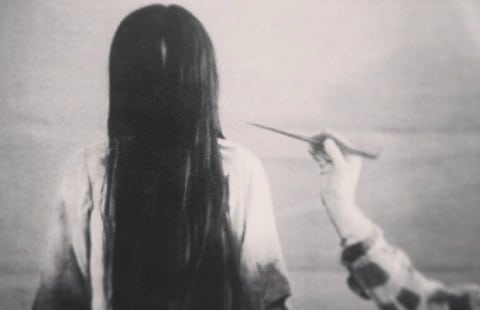 Samara Morgan – The Ring

A strange videotape appears to be the reason behind the mysterious deaths of a group of teenagers who drop dead exactly a week after watching the video. Rachel Keller, a determined and curious journalist picks up the case in hope of finding an explanation. Her desire to uncover the mystery takes hold and she watches the tape, now with only a week to find out why it is cursed, she frantically searches for answers before it's too late. Samara is the young girl featured in the tapes, a victim who ends up turning killer as she comes after those who watch the tape via their television set.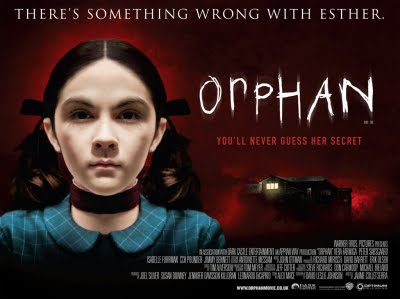 Esther – Orphan – Isabelle Fuhrman
Kate and John Coleman are mourning the stillbirth of their third child when they decide to adopt a little girl named Esther from their local orphanage. But Kate soon realises that there is something severely wrong with Esther after she behaves violently towards a girl who had been bullying her at school. Kate investigates, and it comes to light that Esther had once been in a mental hospital in Estonia, and is in fact extremely dangerous.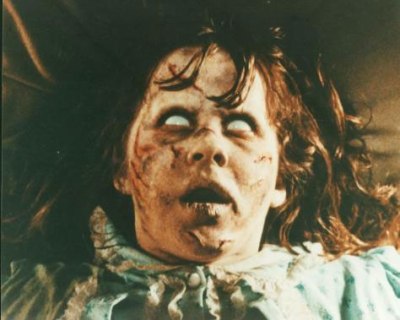 The Exorcist – Regan – Linda Blair
Regan, the daughter of a famous actress, is possessed by a demon after playing with a Ouija bored. Her mother notices her odd behaviour and sudden growth in strength so calls in doctors to diagnose her. They can't find anything wrong with her so suggest an exorcism which is to be performed by two priests but the demonic Regan toys with the priests emotions, leading to a disastrous end.
POLTERGEIST IS IN CINEMAS NOW