Staying in this year? Turning the lights off and shutting the blinds to detour pesky trick or treaters?
We've put together a list of our top five boxsets, brand new and classic freaky favourites.
American Horror Story: Freak Show
It's 1952 and a troupe of circus curiosities has just arrived to town, coinciding with the strange emergence of a dark entity that savagely threatens the lives of townsfolk and freaks alike. This is the story of the performers and their desperate journey of survival amidst the dying world of the American carny experience. Could they be trapped at the mercy of the twisted 'Clown killer'?
Halloween
In 1978 John Carpenter unleashed the first instalment of one of the most terrifying and most successful horror franchises of all time, Halloween. Michael Myers has terrified audiences in ten different Halloween outings with an eleventh film currently in production.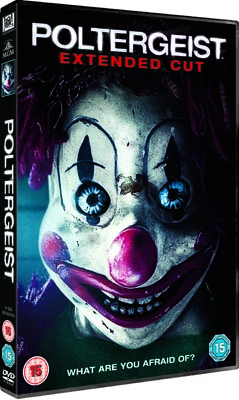 Poltergeist
Prepare to be chilled to the bone in this contemporary reimagining of the classic 1982 movie about a family whose suburban home is haunted by evil forces. When terrifying apparitions escalate their attacks and hold the youngest daughter captive, the family must come together to rescue her before she disappears forever.
Sleepy Hollow
Reeling from the game-changing cliff-hanger of the Season One finale, when it was revealed that Henry is one of the four Horsemen of the Apocalypse, and also the son of Ichabod and this season begins with Ichabod buried alive and Abbie stranded in Purgatory.
The Exorcist
This terrifying story of an innocent little girl possessed by an evil demon has been captivating audiences since the movie's release in 1973.
American Horror Story: Freak Show and Poltergeist are both available to own on Blu-Ray and DVD from 26th October.