The Holly Kane Experiment
Directed by: Tom Sands
Written by: Mick Sands
Starring: Kirsty Averton, Nicky Henson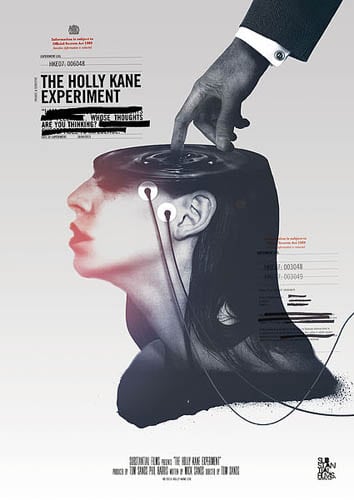 When I'm not writing about movies, my main passion is psychology: a subject I've taught professionally for the past few years. As such, I was delighted to get invited to the set for new psych-based thriller The Holly Kane Experiment. The latest offering from father and son combo Mick (writer) and Tom (director) Sands, the premise for this cerebral shocker has been 20 years in the making. Holly is a researcher who undergoes her new, and highly controversial, method of therapy under the eye of rich benefactor Marvin. However, afterwards something has changed and she's left wondering if the thoughts she's thinking are really her own. Scared by her disturbing behaviour, she doesn't know if she's making a breakthrough or mentally unravelling. From this mind-being premise, the film aims to be a provocative entry to the canon of science being misused and asks questions about the nature of how we experience reality.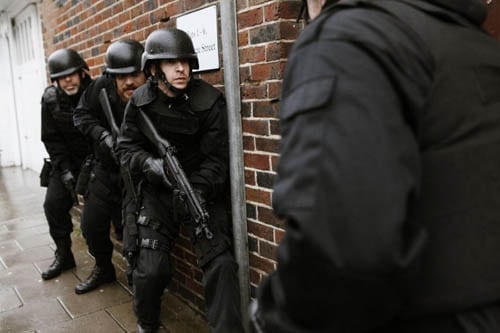 Today I am stood in the 11th floor of a luxurious penthouse overlooking the recently gentrified parts of East London. Behind me is a wall-sized fish-tank with a range of exotic sea life inside. The room hosts a dedicated army of techies setting up the next scene, whilst I sit in a quiet corner talking to the on-screen chauffeur who, funnily enough, used to chauffeur in real life for horror author James Herbert (a 'real gent' supposedly). Between dressing parts of the set, producer Phil Harris tells me it was chosen because it establishes its owner Marvin as "a very high-powered government official". And indeed, with a stunning 360 degree panoramic view, that lets you see from Olympic Park to the city, I couldn't agree more. Given the film's modest budget, you could be forgiven for thinking it all seems a little decadent. However, financial constraints haven't stunted the team's ambitions in the least, with them ploughing through an impressive 65 south eastern locations in around 3 weeks. Besides, as Phil points out, this building just screams out "I am Marvin. Welcome to my world!"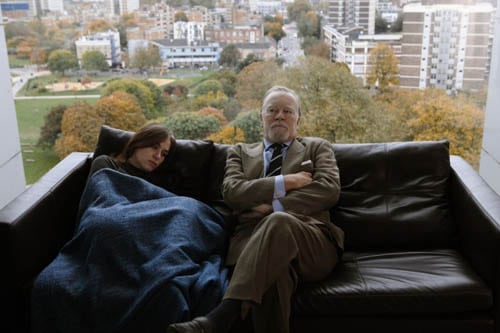 This mysterious Marvin is played by veteran actor Nicky Henson – a home-grown talent with over 100 credits to his name, dating from the 60s. And seeing him walk into the room shortly after, he's definitely got a commanding presence. Behind him is co-star Kirsty Averton, a relative newcomer making her feature debut. Together they take a seat on one of the creamy sofas and share a warm laugh, as director Tom takes time out to speak to us. Shortly after, the camera is rolling and the atmosphere has become one of quiet intensity. "It's not just about picking the right person for the role but making sure that they match as well" says director Sands. "Their personalities must match because they have to do some quite intense stuff together – and that's what's great. They get on really well." Though they speak in near whispers, this chemistry is immediately apparent.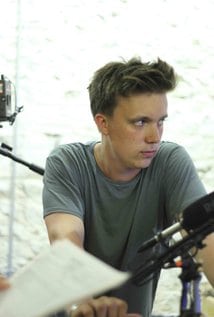 After watching some takes I go to leave with the dying sun. With equipment still filling the room, and many places like this to come (at time of writing the shoot is half done), I wonder if Tom ever feels like he's bitten off more than he can chew. He shakes his head. "You just have to find a way to do it" he says. "You look for a creative solution and I think that's why low budget is often the breeding ground for new film makers like me. You have to think of new ways of doing it and ways of doing it fast as well."
The Holly Kane Experiment will be released in 2016. For interviews with producer Phil Harris and director Tom Sands, keep watching this space.