Rampage (2018)
Directed by: Brad Peyton
Written by: Adam Sztykiel, Carlton Cuse, Ryan Engle, Ryan J Condal
Starring: Dwayne Johnson, Jeffrey Dean Morgan, Malin Akerman, Naomi Harris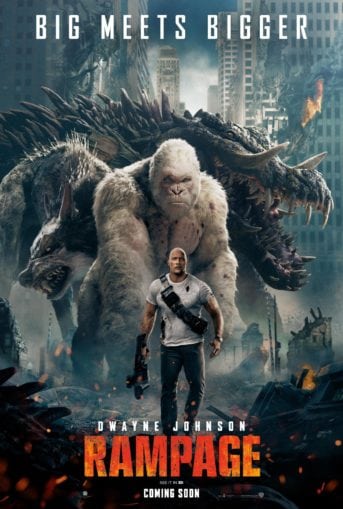 Whilst hopes are never particularly high for video game movies, Rampage looked like it could've broken the mould. Teaming Dwayne Johnson up with a giant gorilla has a lot of potential, and for a while, it works. The opening few scenes and final act are great fun, and when the actual rampaging hits the city, it's a blast seeing the big beasties destroy everything in their wake. However, unlike the muscle man's previous two big screen outings, this doesn't quite have the same impact. The Rock had quite a double header last year with Fast & Furious 8 and Jumanji, and despite it looking just as fun, Rampage is a bit of a let down in comparison.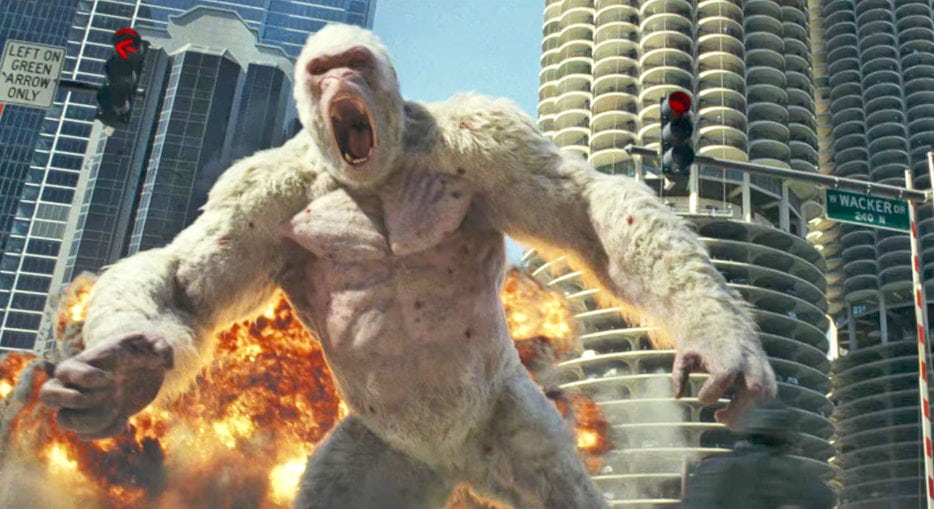 Whilst it's not exactly boring, I found myself wishing I could be doing something else for a good part of the second act. A lot of it was seeing characters try and get from one place to another, whilst trying to cram in as many one liners as possible. You'd be forgiven for thinking that Jeffrey Dean Morgan was shooting this at the same time as The Walking Dead. A good part of his character was barely distinguishable from that of Negan, including the cocky sideways arch thing he always does when monologuing. The only things missing were a leather jacket and Lucille. At least he was a lot less threatening this time, as he was on the same side as the goodies. Fellow Watchmen alumnus Malin Akerman is not however, as she plays the films pantomime villain, doing a great job of being a complete and utter jerk. The sort you just know is going to get a satisfying comeuppance.
If you want something more than puns and giant beasts going ape, there's nothing here for you, and there really isn't enough of the latter, either. Still, if The Rock doesn't charm the pants off you with his surprisingly great chemistry with a CGI gorilla, then there is something very wrong.
Rating: