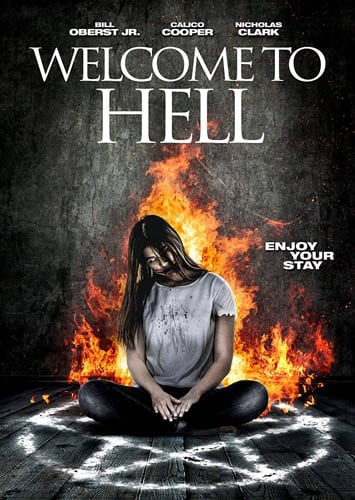 Welcome To Hell! Enjoy Your Stay.
Horror anthology "Welcome to Hell", formerly entitled "Tales of Hell", has been acquired for release by Wild Eye Releasing and will see its official DVD distribution on October 9, 2018.
Cast members include Bill Oberst Jr., Nicholas Adam Clark, Calico Cooper, Kim Sønderholm, Dmitri Schuyler-Linch, Tracey Decresie, Gabriel Lee, Cara Maurizi, Tim Moran and many, many others..
Welcome to Hell consists of seven short films – "After Hours", "Dead Therapy", "Family Time", "Lucid", "Maternal Instincts", "Narrative" and "Slit" – from filmmakers Michael Aguiar, Sam Mason-Bell, Henrik Bjerregaard Clausen, James Cullen Bressack, Brad Bruce, Colin Clarke, Jeff Kacmarynski and Tony Newton.