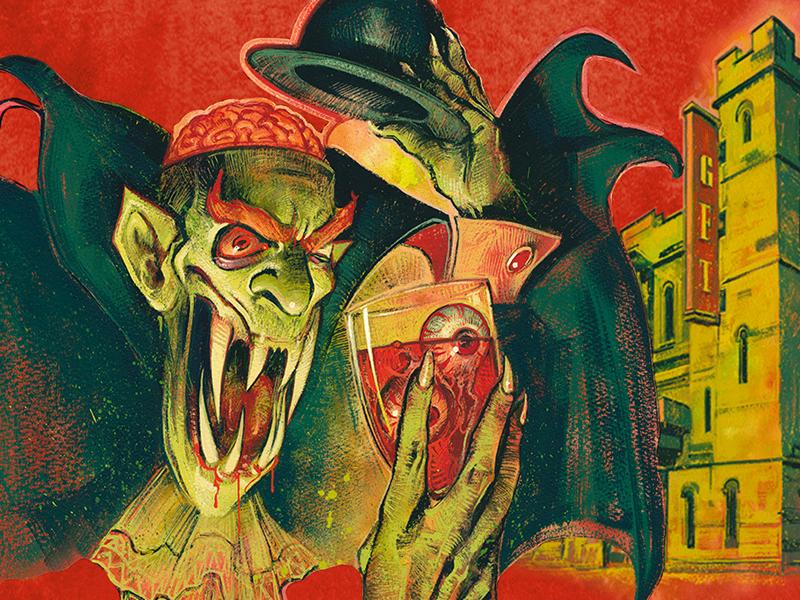 To round off the Fright Fest Glasgow coverage (for day 1 see here, and day 2 see here) I'm ranking the ten that I saw in order of quality. Overall it's been a decent batch and a reminder of the breadth of talent working in our favourite genre today. I don't think the genre has ever been in this good shape. In particular, there has been such engaging work coming from the independent circuit, with some unique offerings out there. Now in its twentieth year, Fright Fest is still the UK's best place to see them. On that, during this event Fright Fest passed a milestone, screening its 1000th film – The Witch: Part 1 – The Subversion. This is a fantastic accomplishment for the brand and Arrow Film alike, along with the fans who help it happen. The DVD series Fright Fest Presents… is also growing rapidly, with some brilliant names on the label. Do check them out.
So without further ado, here goes…
1. Freaks
2. Here Comes Hell
3. The Witch: Part 1 – The Subversion
4. Level 16
5. The Rusalka
6. Finale
7. The Dead Center
8. The Hoard
9. Automata
10. Black Circle
As per usual, festival goggles apply. Perhaps years from now I'll regret not ranking The Dead Center higher or giving Here Comes Hell the five start treatment. The order we see the films matters, and sometimes something just seems to work better with the unbeatable festival crowd (I look back on me calling The Master Cleanse the best of 2016, beating Train to Busan and shudder at the naivety). Regardless, I hope you've liked reading this short form diary – it's been good practice for the big one this Summer. A huge thanks and congratulations to the fab four for putting on such a great festival every single year.