The dark heart of cinema will beat again! Not letting little things like a global pandemic prevent them from sharing the newest movies, this year the Arrow FrightFest team are bringing horror to your home. Between Thurs 27th August and Mon 31st August they are offering UK-based fans twenty-five of the latest and greatest movies, including seven world premieres and sixteen UK premieres. It is a line-up spanning ten countries, across four different continents, and you don't even need to leave your sofa.
The Evolution of Horror podcast draws first blood, with a quiz to test your knowledge of all things terror. They're usually a great bunch, and their encyclopaedic knowledge of the genre ought to test even the most well-watched horror heads among us. The bonkers sounding Nazi zombie epic Sky Sharks will follow, with the jawsome monsters leaving the water to take to the air. Then on the Friday audiences get to choose two out of four movies that are showing in the evening. To replicate the real experience, FrightFest has programmed different films in two virtual screens, meaning you choose and 'discover' your programme. As usual, it'll mean some tough choices that'd make Sophie sweat. In one we have the world premiere of pulse-pounding action-horror There's No Such Thing As Vampires, and fan-favourite Angela Bettis' latest organ transplant shocker 12 Hour Shift. In the other there's a werewolf twist on I Am legend, called I Am Lisa, plus the intriguing Triggered – in which nine people awake to find themselves in suicide vests.


Saturday brings eight more deadly choices reflecting the internationally-flavoured line-up. The Netherlands gives us the shockingly fun, pitch-black comedy about antisocial media The Columnist. Then, from the US, there's Ruben Pia's new documentary about the minds behind the macabre: The Horror Crowd, plus Marcel Walz's gory Hollywood nightmare, Blind. There's also the UK premiere of Aussie anthology Dark Place: a quintet of indigenous tales with indigenous casts. Plus by the world premiere of Canadian cyber-thriller Don't Click: a nasty trip to the dark web. And representing old Blighty is The Honeymoon Phase: a mind-bending sci-fi that's Fatal Attraction by way of Black Mirror. The UK is also represented by two debuts world premiere entries, supported by the festival's Broadcast sponsor Horror Channel. They're Outside is a dark fairy-tale found footage starring FrightFest favourites, Emily Booth and Nicholas Vince (aka The Chatterer). While Playhouse is a moody, haunted Scottish castle mystery from feature debut directors Toby and Fionn Watts.
On Sunday it's carnage, cannibalism and contagion. On the menu, we have Two Heads Creek: a comedy about people who eat people. Aquasplash sees a black-gloved murderer hitting a waterpark: has there ever been a slasher at one of those? The waters will run red. Speaking blood, a slaughter spree of mystically epic proportions has to be solved in Armando Fonseca's Skull: The Mask. Then there's a treat for Evil Dead fans, with the international premiere of Steve Villeneuve's documentary Hail To The Deadites, about the classic franchise's undying popularity. Elsewhere, Francesco Giannini's movie Hall two women try to escape a virus – how topical. On that point, there's also a special live Horror in Lockdown hosted by the UK Editor of Den Of Geek Rosie Fletcher. During this, industry names will discuss how horror can respond to the pandemic. What does the shape of horror look like now we're all actually living in a real-life horror film? Of similar interest to budding filmmakers will be Clapboard Jungle: Surviving The Independent Film Business – an insight into the left and career of Justin McConnell (Lifechanger) as he documents the struggles of making movies with little money. There's also a brand new cut of the Glasgow FrightFest crowd-pleaser A Ghost Waits: a spooky romance.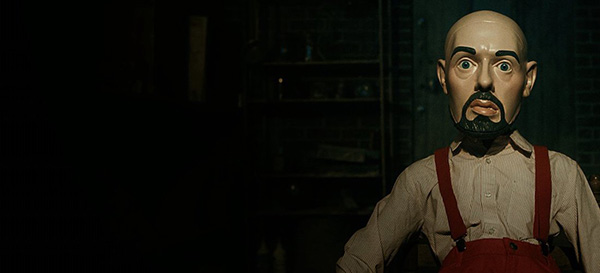 We go out with a bang on Monday, featuring five UK premieres. There's the grisly, hard-boiled honour killer flick AV: The Hunt – a fast-paced thriller that aims to give patriarchal values a kick in the nads. We also have writer/director Dean Kapsalis' stunning feature debut The Swerve, about mental illness and personal monsters. Dark Stories is a French anthology, promoting the ideals of horror, suspense and humour. Tyler Savage's Blinders is about fake news: don't believe everything you see on the internet. There's also mutants and mayhem with Enhanced. In addition, Arrow Video will present one of their deservedly popular podcasts live, with co-hosts – filmmaker and journalist Sam Ashurst and SFX guru Dan Martin.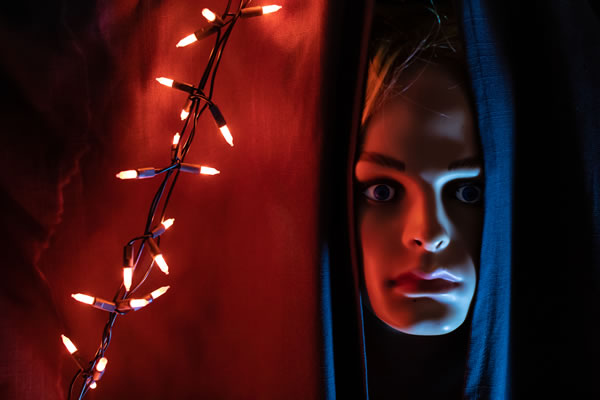 Across the five days, viewers will also have the festivals' signature short film showcases to watch in their own time. You can also expect the usual array of special guests, sneak previews, trailers and Q&As. For further announcements, stick with HorrorCultFilms. However, for now, I shall leave the last words to Festival co-director Alan Jones: "We will desperately miss seeing all of you in person this August Bank Holiday but are looking forward to our virtual connection where we can say hello to the best family in the world, the FrightFest community. And if you've never experienced a FrightFest before, and have always yearned to join in with the fear, fun and fabulousness now is your chance to find out what you've been missing for 21 years".
Passes and tickets will go on sale Sat 1 August – passes will be at the very reasonable price of 60 quid. Details on how to access the event and choose which films to watch are on the FrightFest website. All film screenings will be geo-locked to UK audiences and only accessible from within the United Kingdom.