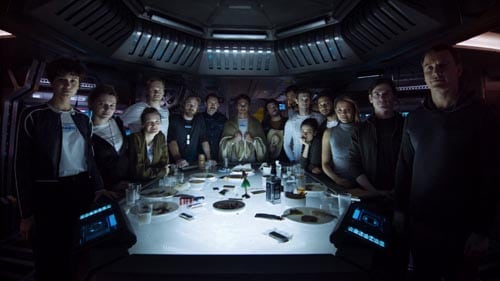 With the latest Alien movie just a few weeks away, we get to find out a bit more about the characters onboard the presumably doomed spaceship Covenant in a selection of new transmission videos.
Ridley Scott returns to the universe he created, with ALIEN: COVENANT, a new chapter in his ground breaking ALIEN franchise. The crew of the colony ship Covenant, bound for a remote planet on the far side of the galaxy, discovers what they think is an uncharted paradise, but is actually a dark, dangerous world. When they uncover a threat beyond their imagination, they must attempt a harrowing escape.
Alien: Covenant is released in UK cinemas and IMAX May 12.