Dawn of the Deaf (2016)
Directed by: Rob Savage
Written by: Jed Shepherd, Rob Savage
Starring: Emily Bevan, Haley Bishop, Radina Drandova, Stephen Collins

DAWN OF THE DEAF
Directed by Rob Savage
Loyal readers may remember me rave, last September, about this exciting zombie short from London-based director Rob Savage. Well, after a successful run of over 100 events, where it won numerous awards, the many people that don't normally attend film festivals finally get to see it! So, courtesy of Vimeo, who incidentally launched it as a Staff Pick, here it is.
Although the name invokes classic zombie movies, this is one with a difference. As per The Cell of The Signal, the horde come about via an electric pulse. But, in an empowering twist, the only ones not infected are the hard of hearing. What's especially commendable about Dawn Of The Deaf is how well it sells this original concept, whilst also immediately creating characters we are invested in. It's a cliche to say, but by skilfully tackling themes like sexual abuse and discrimination, along with building tension, this really does more in 12 minutes than others will do in ninety. In such a short time the universe already feels remarkably fleshed out, and ready for further exploring.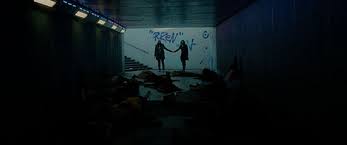 Speaking of which, whilst it's an accomplished short in its own right, Dawn of the Deaf is a proof of concept to get interest in a potential feature. Work on that will be beginning soon, so if it seems like your thing then please share this article and support it. You can also like it on Facebook or follow on Twitter and help get word out.